All Roads Lead to Madrid
October 31, 2019,
All roads lead to Madrid, or rather away from Madrid, with the Kilómetro Cero, or Kilometre Zero, the central point from which all distances in Spain are measured, being located steps away from Four Seasons Hotel Madrid in the bustling Puerta del Sol. The majority of attractions and key sites for visitors, including the Royal Palace, Retiro Park and the city's incredible art museums, are within a 20-minute walk of the Hotel, so there really is no better location for a visitor to Madrid.
Forming part of the Centro Canalejas, a collection of seven historical buildings that have been painstakingly combined into one, creating a new destination in the heart of the city, Four Seasons is giving locals and guests alike the opportunity to step inside this beautiful edifice and make it a part of their own business and social lives. Comprising Four Seasons Hotel, Four Seasons Private Residences and Galería Canalejas shopping mall, locals and visitors alike will be able to enjoy the rejuvenated spaces of this beautiful building and the streets that surround it. With 16,700 restored artefacts throughout the Hotel, original features of the banks that previously occupied the space, and a sunny rooftop restaurant and lounge by Dani García offering some of the city's best views, Four Seasons connects guests not only to the history of Madrid, but to what makes it the vibrant European capital that it is today.
---
---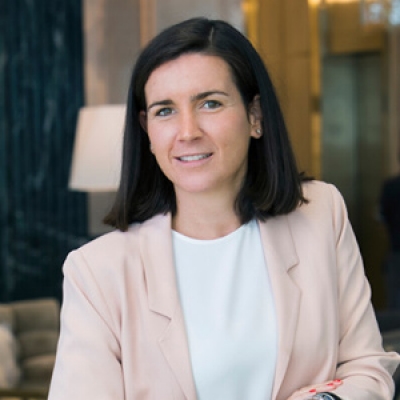 Marta Centeno
Director of PR & Communications
Calle de Sevilla 3
Madrid, 28014
Spain