All Aboard for a Summer of Mantas with Expedition Leader Alex Thomson
September 9, 2021,
Maldives Explorer (Island Cruise), Republic of Maldives
Seeking a magical oceanic experience? Until October 31, 2021, hop aboard the fully refreshed Four Seasons Explorer – our 11-cabin, three-deck catamaran – to join experts from the Manta Trust for brand new Summer of Mantas cruises. All-inclusive 3-, 4- and 7-night itineraries follow the world's largest known population of manta rays – and their whale shark friends – through the Baa Atoll UNESCO Biosphere Reserve and into the surrounding atolls.
Here, Expedition Leader and Manta Ray Researcher Alex Thomson explains why the Summer of Mantas cruise should be on everyone's bucket list:
Hi Alex, tell us a bit about yourself.
I've been working for the Maldivian Manta Ray Project (MMRP) at Four Seasons Resorts Maldives for almost two years collecting manta ray data in the field, educating guests about marine life, and outreaching to local schools. MMRP was founded by Dr. Guy Stevens in 2005 and is the flagship project of UK-based charity, the Manta Trust (established 2011), now one of the world's leading charities on manta ray research. Prior to joining the MMRP and the Manta Trust I was a marine biologist at Four Seasons Kuda Huraa, working on coral propagation and turtle rehabilitation as well as leading guest trips. I was also lucky enough to experience Four Seasons Explorer while I was there.
What does your role as Expedition Leader for Summer of Mantas cruises entail?
I take guests to manta ray and whale shark hot spots within the Maldives such as Hanifaru Bay – the largest manta aggregation site in the world – where you can see up to a hundred or more manta rays and a couple of whale sharks feeding at a time. At each site we take pictures of each manta's individual belly spot pattern, which is as unique as a human fingerprint, and immerse guests in the research process, including cross-checking our database to find the manta's name, where else and how many times it has been seen, and whether it has had any previous injuries or pregnancies etc.
What's your goal during the Summer of Mantas trips?
My ultimate goal is to provide guests with unforgettable underwater experiences. Whether it's from having a large manta ray glide over their head to swimming alongside a whale shark – the biggest but most gentle fish in the world – I want them to depart with the same passion for the ocean and its inhabitants as I have. This in turn builds their enthusiasm around conservation; it's great seeing them finish the trip feeling more inspired about what they can do to help protect the ocean.
What motivates you?
Manta rays are my favourite animal and being able to research them and share that passion with guests is a dream come true. They are the smartest fish in the ocean with the largest brain to body mass ratio – an intelligence that often leads to them interacting with and even seeking out humans, which is a very special experience and a huge motivating factor. My favourite encounters are when I snorkel above them and they flip upside down to reveal their belly; their eyes face downwards so when they turn over, they are actually looking at you to see if you're friendly. Knowing that these experiences encourage guests to get more involved with conservation – from seeking alternatives to single use plastics to reducing their carbon footprint – is a great motivator too.
What do you think is the most exciting part of the cruise for guests?
Every encounter with a manta ray is exciting! It's impossible not to be captivated as these curious and graceful fish swim around you. Guests also love getting to know more about the individuals they meet in the water each day, having identified them in our database from the pictures we take. We're very lucky here in the Maldives to have the largest known population of manta rays in the world with more than 5,000 individuals identified since 2005, and more new mantas sighted each year. On the rare occasion that it is a newly sighted manta the guest gets to name it, which is exciting too.
Can you sum up what encountering a manta ray is like?
Looking into the eyes of a manta ray is like looking into the eyes of an elephant; you see a gentle curiosity and gain a sense of connection that cannot be found with any other creature in the ocean.
Special Cruise and Resort Stay Offer
Book a 3-, 4- or 7-night all-inclusive cruise in conjunction with a minimum 3-night stay at Four Seasons Resort Maldives at Kuda Huraa or Landaa Giraavaru and receive complimentary half board for two persons at the Resort.
Valid for stays through December 20, 2021. For the oceanic adventure of a lifetime, contact Central Reservations at tel: (960) 66 00 888, email: reservations.mal@fourseasons.com or book online.
---
---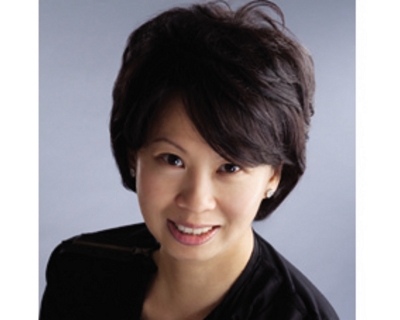 Juliana Ang
Senior Director of Public Relations and Communications
Tourism Court, #04-00, 1 Orchard Spring Lane
Singapore,
247729