Resident Healers Program
October 17, 2018,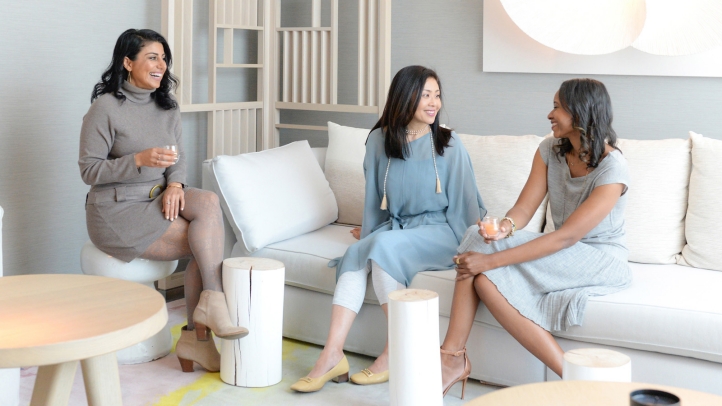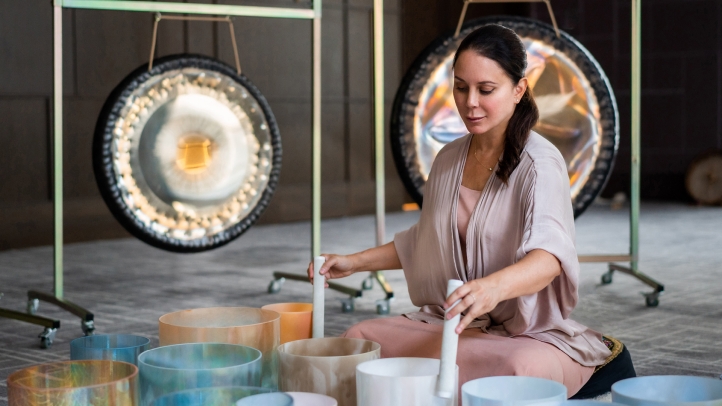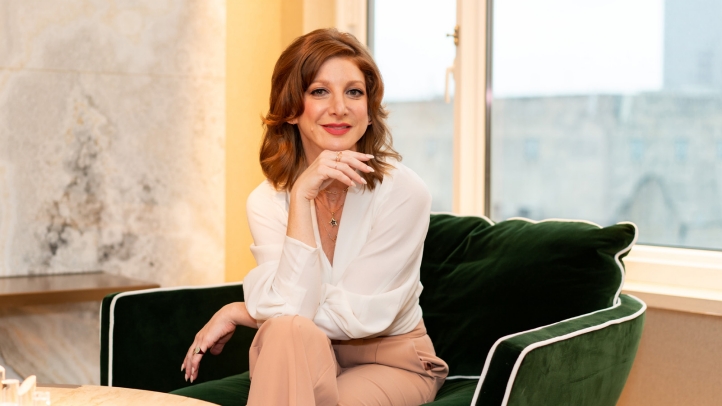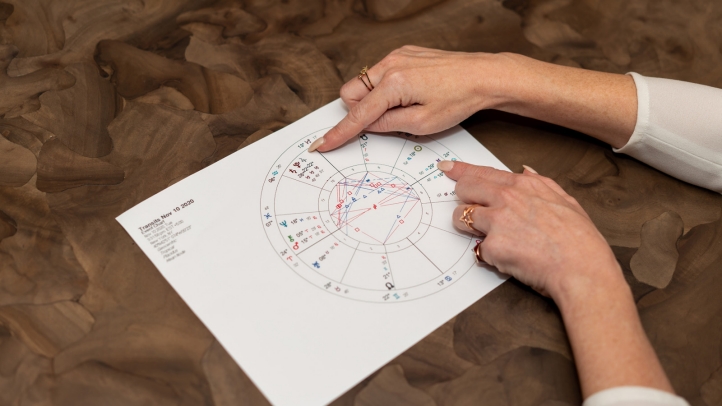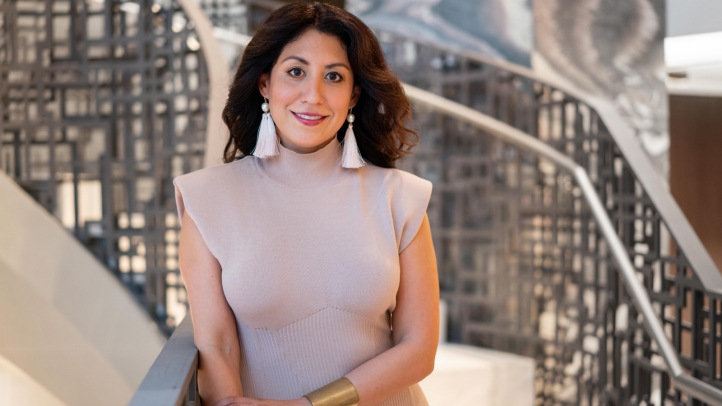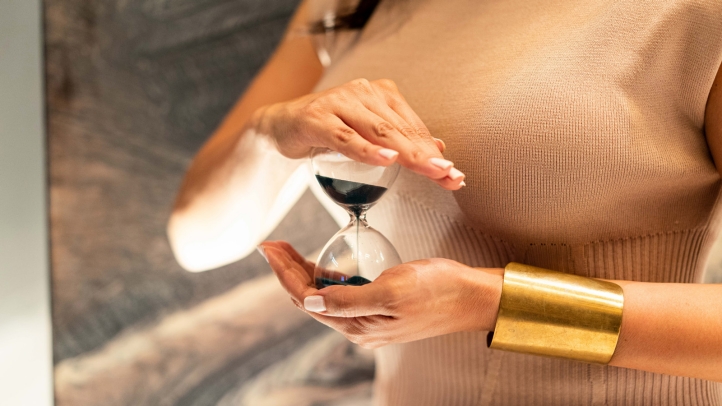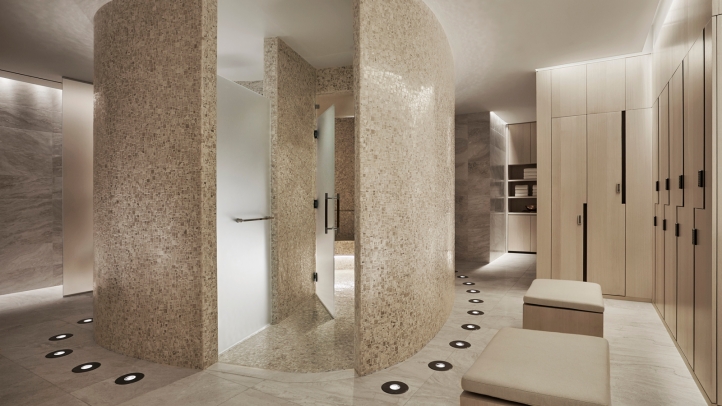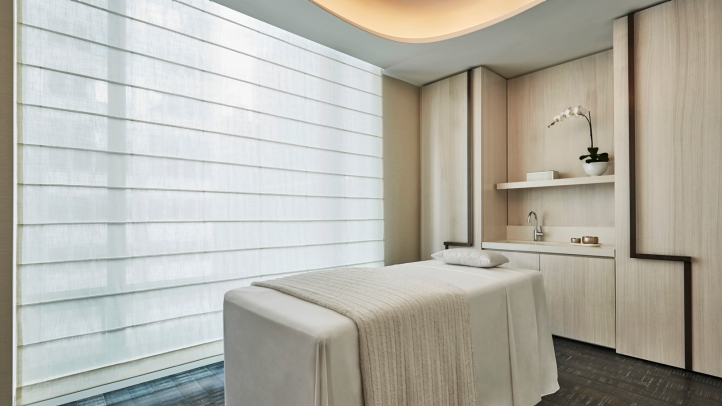 Created by Senior Spa & Wellness Director Tara Cruz, the Resident Healers Program at The Spa at Four Seasons Hotel New York Downtown, offers a special and uplifting experience for both Hotel guests and local New York residents. Understanding that guests are looking for an overall wellness experience including spiritual healing, rather than just a simple spa or beauty treatment, the program was curated to showcase healers who provide unique and mindful experiences for guests during one-on-one private appointments, providing an overall sense of health and wellbeing.
Launched in early 2018 on International Women's Day, the original program featured three exceptional female healers with individual niche offerings in health and wellness including Deganit Nuur, acupuncturist, herbalist and clairvoyant; Rashia Bell, a crystal healer and meditation master; and Snow Shimazu, a travel wellness expert, advanced body work educator and all-around wellness guru.
In early 2019, Michelle Pirret joined the Resident Healer Program as sonic alchemist who brings her magnetic blend of elemental sound and cosmic, harmony that results in a uniquely profound auditory journey.
The Program continued to expand with the addition of Mama Medicine in early 2020. Also known as Deborah Hanekamp, Mama Medicine is an expert in ancient multi-sensory medicine readings and prescribes spiritual homework and a ritual bath to each of her clients following a session.
In late 2020, Rebecca Gordon, world-renowned astrologer and Resident Astrologer for Harper's Bazaar; and Nicole Hernandez, known as "The Traveling Hypnotist," joined the remarkable collection of incredibly talented women, each offering guests seeking something greater than the traditional spa service.
Known as a leading urban wellness sanctuary within New York City, The Spa at Four Seasons Hotel New York Downtown offers private appointments with each of the Resident Healers. For more information on sessions or to book an appointment, click here.
About Dr. Deganit Nuur, The Nuurvana Method
Dr. Deganit Nuur is a world renowned spiritual teacher, intuitive, acupuncturist, writer and lecturer. Nuur was named "Top 15 Intuitives Globally" by Gwyneth Paltrow's website Goop. Nuur created and teaches the revolutionary Nuurvana Method, which is based upon traditional eastern philosophy that seeks to integrate mind, body, and spirit. The Nuurvana Method goes beyond what meets the eye to heal the spiritual plane, resulting in profound shifts in mind and body and thereby reintegrating spirit into alignment with one's true purpose and passion. Sessions always include a clairvoyant reading, crystal sound bath, aromatherapy, chakra clearing, and a completely customised mantra, with 90 minute sessions including acupuncture, cupping, supplement and lifestyle prescriptions when applicable.
About Rashia Bell, The Cristalline
Energetic interior designer and crystal healer Rashia Bell is the co-founder of The Cristalline, a multi-faceted lifestyle company that works to help create balance within all areas of life. After more than ten years working on the business side of fashion, beauty, jewellery and luxury industries for companies such as Mikimoto, Vivre and Monique Péan, Rashia found her creative outlet and expressive voice through interior design. A graduate of both the Fashion Institute of Technology and the New York School of Interior Design, she has also completed two Crystal Healing Certifications by the Crystal Academy of Advanced Healing Arts, and is a Level 2 Usui Shiki Ryoho Reiki Healer.
Rashia decided to take a uniquely holistic approach to the spaces she transforms for The Cristalline, by incorporating the energetic and healing powers of crystals and stones into her interiors. The foundation for this design process is specialising in personal healing work, where Rashia has lead workshops, private events and retreats around the world and works to show her clients how to find balance both within themselves and the spaces they live and work in.
About Snow Shimazu, AIR BEAUTIFUL
Snow Shimazu treats the physical, mental and energetic damage caused by travelling. Through premium one-on-one sessions before, during and after travel, Snow encourages balance and clarity within each client's lifestyle. Each customised program specifically targets concerns in conjunction with the travel itinerary, as well as before and after travel. Regular and steady lifestyle sessions help bring the optimisation of presence, vitality and resilience within each client and collectively within life.
Snow was born in Japan though experienced advanced training from around the world. Her years of diverse and multi-disciplinary experiences in art, travelling, manual therapy, yoga, meditation and spiritually blend beliefs help Snow understand the essential nature of how to prevent and recover from the damage caused by travelling. Snow received a Masters of Arts Management from American University in Washington, DC and did her graduate internship at the Smithsonian Institution.
About Michelle Pirret, International Sonic Alchemist
Michelle Pirret utilises her four-octave vocal range with vibratory instruments such as alchemy crystal singing bowls, archaic gongs and indigenous percussion and brings her magnetic blend of elemental sound and cosmic harmony that results in a uniquely profound auditory journey. Michelle's methodology – the skillful layering of frequencies from specialised overtone emitting instruments is carefully orchestrated to assist in the shifting of energy and discord from the body. Fusing elements of musicianship and wellness, Michelle's work centres on mindfulness – facilitating harmonic well-being and the expansion of individual consciousness.
About Mama Medicine, Medicine Readings
Mama Medicine, whose given name is Deborah Hanekamp, specialises in a unique health and wellness offering known as medicine readings. Having previously been named "Fashion's Favorite Healer" by Vogue magazine, her work integrates more than 17 years of experience and wisdom in the healing arts. Her medicine readings blend ancient knowledge from across a variety of traditions. At the end of every medicine reading, Deborah prescribes spiritual homework and a ritual bath. These beautiful baths (with flowers, crystals and herbs), along with her unique aesthetic and approachable personality, have garnered Mama Medicine tens of thousands of global followers. In a world of gurus and self-help, Mama Medicine helps us connect to the inner shaman within us all: the power of love.
About Rebecca Gordon, Astrologer
Renowned New York City astrologer Rebecca Gordon has been practicing astrology since the age of 14, when she was trained and mentored by her mother. In addition to being a celebrated astrologer, Rebecca is an author, presenter and founder of the 15-year running Astrology School where she offers a suite of classes and workshops. She is also the Resident Astrologer at Harper's Bazaar and a regular guest on the Dr. Oz Show.
From healing astrology readings to robust courses, conferences and inspiring international retreats, Rebecca's vibrant practice has helped thousands over the past 15 years to align with their true life path. She has been gifted with the ability to translate cosmic symbols into everyday wisdom that is awakening, encouraging and actionable for the client. 
Rebecca is an active member of and contributing author to the International Society for Astrological Research (ISAR) and has recently released a book, Your Body and the Stars, co-written by New York MD Stephanie Marango, which focuses on the intersection of health, wellness, and astrology.  
About Nicole Hernandez, The Traveling Hypnotist
Known as The Traveling Hypnotist, Nicole Hernandez guides guests through bespoke hypnotic journeys that help unpack and release anxiety, fear and bad habits. Her clients experience a greater sense of inner wisdom, confidence, clarity and calmness, better relationships, and deeper sleep. Nicole's process is informed by modern hypnosis, neuro-linguistic programming, mindfulness, and her innate intuitive gift. As a life-long student of behavioural psychology, neuroscience, movement, and spirituality, she believes in a solution-oriented approach anchored in an understanding that neuroplasticity is the key to true transformation. Each hypnotic journey combines imaginative, sensory-rich experiences and practical tools to interrupt old patterns of thinking and behaviour.
For more than ten years, Nicole led parallel career paths in corporate marketing while teaching mind-movement fitness, yoga, and guided visualisations in New York City. Before experiencing hypnosis herself, she was a sceptic but felt an intuitive calling to experiment with it. In just six months, she experienced relief from chronic anxiety and profound healing of childhood trauma. Feeling like she'd finally been released from an emotional prison, she resolved to demystify hypnosis and make it an accessible modality for personal development and holistic healing. Nicole holds a Bachelor of Arts in Psychology and a Masters in Journalism from The University of North Texas and is certified by the National Guild of Hypnotists (NGH) and the International Association of Counselors and Therapists (IACT).
---