A Historical Tower on the River
January 12, 2021,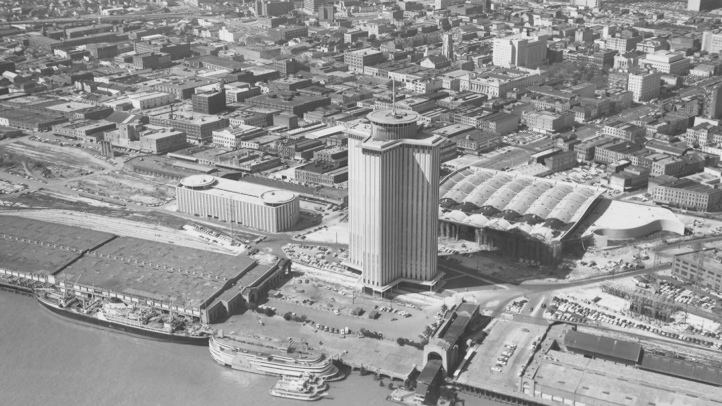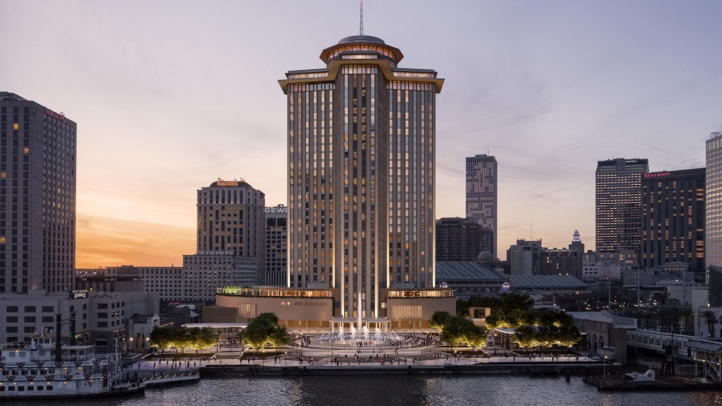 Designed by legendary modernist architect Edward Durell Stone (Radio City Music Hall, Museum of Modern Art, Kennedy Center for the Performing Arts), The International House and International Trade Mart was completed in 1967 and formally dedicated in 1968 to celebrate the 250th anniversary of New Orleans' founding. Its name was changed to the World Trade Center in 1968 – becoming the first World Trade Center organisation in the world.
Since then, this iconic building has towered above the Mississippi River, next to the Ernest N. Morial Convention Center, Financial District, French Quarter, and Warehouse District. At 33-storeys, the World Trade Center was the tallest building in New Orleans from 1967 to 1969.
Set at the base of Canal Street and the Mississippi River, the location was the heart of the commercial district, and headquarters of the Port of New Orleans. In fact, the four sections of the compass-shaped tower align with the cardinal points of North, South, East, and West – an ode to navigating the Mighty Mississippi and the importance of New Orleans in global commerce.
Recognised on the National Register of Historic Places since 2014, the landmark tower has been painstakingly restored and enhanced through an over half-billion dollar, three-year conversion to become Four Seasons Hotel and Private Residences New Orleans. The tower has been raised an additional level, to include a spectacular open-air observation deck, with 360-degree views of the River and New Orleans, aptly celebrating the City's spirit of survival and rebirth.
Photo credit: State Library of Louisiana
---
---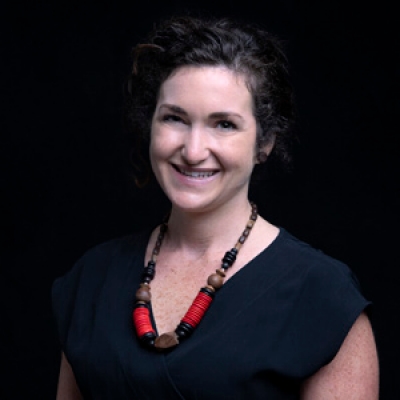 Vicki Bristol
Director of Public Relations and Communications
2 Canal Street
New Orleans, 70130
USA