A Delightfully Atypical Art Collection
March 10, 2021,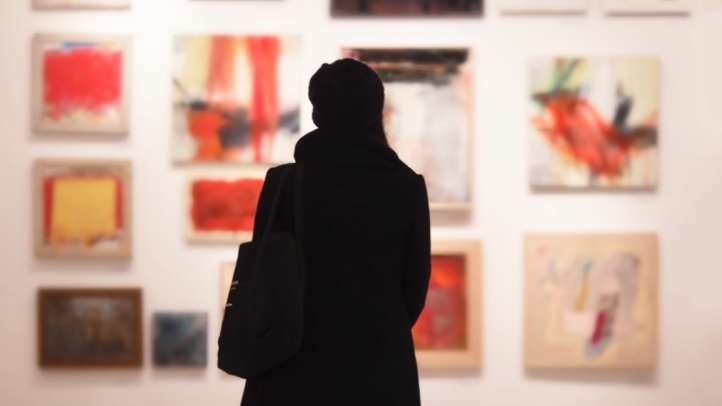 Showcasing an impressive roster of New Orleans artists, as well as those from elsewhere who have been inspired by the Crescent City, the original art collection at Four Seasons Hotel and Private Residences New Orleans was curated by Kate Chertavian Fine Art. This unique, multifaceted and international yet site-specific art collection is guided by the themes of celebration of New Orleans; international and resolutely local; and views of the landscape.
It is a collection that tells a story of place to an international clientele. New Orleans has an Old World sensibility in a city striding forward, and with typical southern charm it invites visitors and residents alike to become entranced by the multilingual heritage, multicultural history, world-class music, festival traditions, and thriving contemporary visual arts scene. Our collection honours these unique qualities and further celebrates the city's extraordinary position as the Gateway to the Americas. To visually tell this story of place through art, we foreground contemporary New Orleans artists against a backdrop of internationally celebrated artists, many of whom have themselves been deeply influenced by the city.
Our story starts in the Hotel lobby, where Louisiana-based artist George Dunbar's clay and gold leaf panels welcome guests. The elegant panels are paired with New York-based artist Leonardo Drew's relief works on paper. Immediately, visitors are confronted with a visual conversation between local and international artists: Dunbar, the long-established New Orleans legend and Drew, the mid-career internationally recognised visionary. Their work has strong visual parallels. Both artists use earth tones and metallic details with a clear influence from the natural world. Leonardo Drew's paper pulp prints are rich with abstraction, texture and relief. And while he employs different media and processes, George Dunbar achieves a similar effect in his beautiful clay and gold leaf panels. Big Shot, a large drawing by southern artist John Alexander, reveals an affection for this southern landscape. While it appears to be a seemingly straightforward depiction of the natural world, Big Shot displays an introspective mood alongside its technical virtuosity.
We also pay tribute to the complex physical landscape of the Crescent City. From the 800-year-old oak trees in City Park to the shores of Lake Pontchartrain and the banks of the Mississippi River, the city's lush greenery and curving waterways define everything from its industry and arts to its world-famous cuisine.
The well-known New-Orleans-based artist Dawn Dedeaux's Water Markers New Orleans: A City Below the Sea lean against the wall in the elevator lobby. These acrylic sculptures are based on the devastating post-Katrina floods of 2005. Each plank represents an actual water level declared by New Orleans homeowners after the flooding. This recent history is never far from local residents' minds, and DeDeaux's pieces tell it visually and elegantly. The panels are almost totemic.
There is a timeless elegance to Miss River restaurant's interior design that nods to the past, while still feeling utterly of the present. We sought to match those qualities with our art selections, while focusing on representations of local community and a sense of place. Upon entering the restaurant patrons see Ralston Crawford's 1950s photographs of New Orleans musicians and Second Lines. Hanging on the opposite wall is a large contemporary photograph by the New Orleans artist L. Kasimu Harris that tenderly depicts that city today. Further into the restaurant are New Orleans artist and Level Artist Collective founder Horton Humble's ceramics. This work is part of his ceramics practice that explores figuration and decoration – in this case our fellow urban citizens. On the far back wall is a grouping of colour photography by Southern artist Lara Morgan. Morgan's photographs portray the natural beauty of the Southern landscape and its urban gardens and Spanish moss-draped elms. They visualise the layered histories so evocative of this region. In this setting, Caprice Pierucci's pine carving evokes the same Spanish-moss laden trees.
This reference to the southern landscape continues throughout the collection. Upstairs, David Row's Night Bloom reminds us of an aerial view of the undulating Mississippi River. The guest rooms pick up on the aesthetic of ironwork in Teresa Cole's Cage prints and in a more nuanced way in the stark black and white outlines of Lesley Dill's Eyes. These references to ironwork are combined with layered, collaged, and quilt-like pieces that conceptualise the idea of heirloom and layered history that defines New Orleans. The art selections are characterised by rich patterns, materials, texture, and luxury. With local and international artists in equal part, the curation is evocative of place with nods to quilt-like assemblage and a hint of the surreal.
On our private Pool Deck, local artist Pippin Frisbie-Calder debuted The Roost, a mural rich with vibrant colours and individually hand-painted tiles. The artist created the unique piece in conjunction with her mother, Terrie Frisbie. The details were captured through the lens of the mother-daughter duo as they observed large wading birds as night fell over the sky of Spring Island, South Carolina. The artwork was executed purposefully to showcase the whimsical view of dusk on a live oak. The centerpiece of our Garden, Kindred by MaPó Kinnord, is a custom sculpture that reflects the artist's focus on traditional pottery and ceramic architecture of West Africa. The unique artwork was created in collaboration with YaYa (Young Aspirations, Young Artists).  
In the crimson Presidential Suite, we see the local Jean-Marcel St. Jacques's wooden quilt. St. Jacques is a New Orleans-based visual artist and folk magic practitioner who creates intricate assemblages of found and re-purposed wood. He cites as a source of inspiration his great grandmother, who was a quilter.
Work by Aimée Farnet Siegel, Anastasia Pelias, Allison Janae Hamilton, Jaqueline Bishop, Gina Phillips, Sanford Biggers, Ben Depp and Courtney Johnson, among others, further explore these themes of past and present, sense of place, and the international versus the local. These selections are a purposeful nod to the living history of this uniquely remarkable city.
Our Concierge Team can provide additional information on the art collection at Four Seasons Hotel New Orleans, as well as offer a guided tour of some of the most notable pieces.
---
---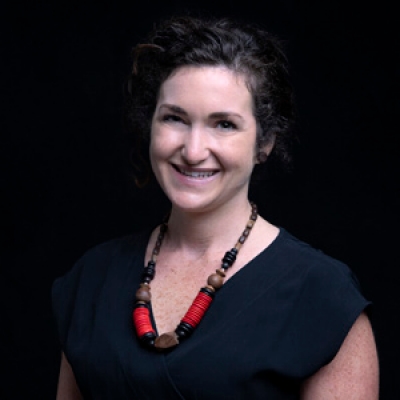 Vicki Bristol
Director of Public Relations and Communications
2 Canal Street
New Orleans, 70130
USA