Back
Celebrate Pride in Paradise at Four Seasons Resort Costa Rica at Peninsula Papagayo
May 29, 2023,
As steadfast advocates of inclusivity and equality, Four Seasons Resort Costa Rica at Peninsula Papagayo is proud to sponsor the inaugural 2023 Pride Festival and Conference in Tamarindo Beach and support the Fundación para la Inclusión y la Diversidad with proceeds from specialty cocktails.
"Our hotel stands as an inclusive haven, welcoming guests from all walks of life," says Ian-Robert Ciappara, General Manager, Four Seasons Resort Costa Rica at Peninsula Papagayo. "Pride Month serves as a powerful reminder that we celebrate the beautiful diversity that makes each individual unique. By embracing and supporting this occasion, we showcase our commitment to creating an open space where everyone feels accepted and celebrated for who they are."
The festivities kick off on Thursday, June 1, 2023, with five expertly crafted different cocktails from the restaurants. The libations will encapsulate the vibrant narrative of the queer community, thoughtfully woven into every sip. Moreover, in a commitment to foster positive change, a portion of the proceeds generated from these cocktails will be dedicated to supporting the Fundación para la Inclusión y la Diversidad, a local organization dedicated to empowering transgender individuals by facilitating access to enhanced educational opportunities. By empowering them with education and skills, the foundation aspires to pave the way for meaningful employment prospects and a brighter future. Cocktails include:
Gooseberry Sunshine: Patron Silver, Lime Juice, Orange Juice, Gooseberry, and Rosemary Syrup
Red Hummingbird: Cardamon-infused Gin, Jamaica Flower-Honey Extraction, Fresh Lime Juice, Egg White, Tonic Water
Stonewall Cosmos: Absolut Lime, Cointreau, Cranberry Juice, Lime Juice, Simple Syrup
Daleth Martini: Hendricks, Midori, Lime Juice, Cardamon, and Vanilla Foam
Inventus: Tanqueray 10, Lime Juice, Strawberry, Simple Syrup, Midori, and Lemongrass Foam
Each cocktail only available throughout the month of June at any of the Resort's restaurants available.
The Resort will continue the celebrations outside the property at the Pride Festival in Tamarindo Beach, Costa Rica. As advocates of inclusivity and equality, The Resort takes immense pride in joining the festival and engaging in enlightening educational conferences.
"The inaugural Tamarindo Beach Pride Festival presents an unprecedented event that seeks to emphasize the paramount significance of human rights, environmental preservation, and the appreciation of nature," says Julio Cesar Calvo, the CEO of Camara de Comercio Gay. "This remarkable festival encompasses an array of activities, including beach conferences, networking events, captivating sunset gatherings, and leisurely occasions."
The Tamarindo Beach Festival is dedicated to curating an unforgettable experience that celebrates these values and fosters a deeper connection with our surroundings.
---
---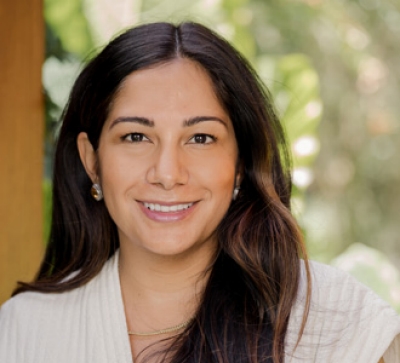 Melissa Quiñones DeShields
Public Relations Director

Peninsula Papagayo , Guanacaste
Costa Rica
---
Four Seasons Resort Peninsula Papagayo, Costa Rica
PRESS KIT

Visit Four Seasons Resort Peninsula Papagayo, Costa Rica Website