Back
Zajděte na Dior Afternoon Tea do Four Seasons
Four Seasons Hotel Prague zahajuje sváteční období odpoledním čajem o páté
November 20, 2023,
Styl, nadčasovost, glamour. To vše představuje Afternoon Tea ve spolupráci se značkou DIOR, které propojuje umění gastronomie a módy v jeden výjimečný zážitek ve Four Seasons Hotel Prague.
Pro stylové prostředí The Gallery sestavil Pastry Chef Giovanni Marco Carandnino ve spolupráci s Executive Sous Chefem hotelu Nicholasem Trosienem jedinečné menu inspirované barvami kolekce Dior Cruise 2024. Hosté se mohou těšit na výběr kanapek, tradičních scones a elegantních dezertů, který vystihuje sofistikovanost a rafinovanost francouzského módního domu.
S prvním prosincovým víkendem se pak odpolední čaj o páté promění v ideální příležitost pro oslavu adventu. Lobby hotelu již podruhé ozdobí třímetrový vánoční strom Dior a celý hotel zahalí sváteční atmosféra, která okouzlí každého milovníka Vánoc. Těšit se hosté budou moci také na živé piano.
Dior Afternoon Tea
Pátek-neděle mezi 12:00 – 18:00 hodinou
1250 Kč za osobu včetně širokého výběru čajů prémiové kvality / 1950 Kč včetně čerstvé ústřice, širokého výběru čajů prémiové kvality, nealkoholických nápojů a sklenky Ruinart Champagne
Rezervace předem nutná
Menu
Slané kanapky
Dýňová tartaletka - Kozí sýr, dýňová drobenka
Foie gras s jablkem - Jablko, kakaové máslo
Sendvič s hovězím tatarákem - Parmazánové krekry, zimní lanýž
Tuňáková trubička - Piniové oříšky, chilli, hruška
Sladké
Pistáciová makronka - Chantilly, malinový kompot
Vanilková sféra- Kaštany, citrusový gel
Gianduia cremeux s pomerančem - Lískový oříšek v karamelu
Scones - Tradiční a rozinkový scone s jahodovou marmeládou a slaným krémem
Kávový sen - Krém s mascarpone, kávový piškot
---
---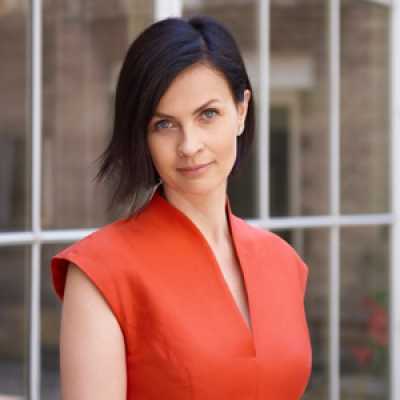 Veronika Tamchynova
Director of Public Relations and Communications
Veleslavínova 2A/1098
Prague, 110 00
Czech Republic
---
Four Seasons Hotel Prague
PRESS KIT

Visit Four Seasons Hotel Prague Website