Back
Four Seasons Hotel Denver Partners with Peach Haus to Deliver Fresh Palisade Peaches for New Recipes at EDGE Restaurant & Bar
Four Seasons Hotel Denver to host end of summer Palisade Peach Party on the Rooftop Terrace Saturday, September 16 in partnership with Breckenridge Distillery, Tivoli Brewing, and Peach Haus
August 29, 2023,
In true farm-to-table fashion Four Seasons Hotel Denver has partnered with Peach Haus to deliver fresh, tree-ripened Palisade Peaches straight to the door of the Hotel. Peach Haus supports local generational farmers that grow hand-picked, small batch peach varieties. Peach Haus will set up a peach cart in the lobby every Sunday morning through mid-September selling fresh Palisade Peaches and home-made peach jam. Peach Bellinis will be available for purchase in EDGE Restaurant & Bar for brunch.
The creative mixologists at EDGE Bar will use the peaches to create their three new craft cocktails, the Peach Ring Martini, made with peach-infused vodka, blueberry syrup, and lime; the Palisade Dreams Old Fashioned, made with Breckenridge bourbon, peach and fresno shrub, lemon, orange bitters and Angostura bitters; and the Feelin' Peachy, made with botanical peach and orange blossom vodka, Giffard Peche de Vigne liqueur, topped with pinot grigio. The new cocktails will be available through October 2023.
EDGE Restaurant & Bar lead pastry chef Molly Coen has created her new seasonal dessert, "Let's Get Peachy," a yogurt, peach and white chocolate mousse, with a roasted peach and raspberry centre, accompanied by pistachio sponge and topped with pistachio dust. Chef Molly found inspiration for the dessert reminiscing on her memories growing up locally in Colorado with fresh peaches every summer. Additionally, Chef Alec Bruno has introduced a grilled pork chop topped with roasted peaches and peach barbecue sauce.
Four Seasons Hotel Denver will host an end of summer party on the Rooftop Terrace Saturday, September 16. 2023. The Palisade Peach Party features live music, craft cocktails, and beer from local partners Breckenridge Distillery and Tivoli Brewing. The chefs have created a Palisade-inspired BBQ menu featuring Colorado Sliders, Smoked Pork Ribs, Black Garlic Brisket, Palisade Cherry Gazpacho Shooters, Peach Pound Cake with Whiskey Cinnamon Ice Cream, and much more. Tickets are USD 65 and include access to the buffet, one complimentary Riki cocktail, and a to-go bag with Breckenridge Bourbon, peach cake, and Palisade Peaches. Tickets available for purchase HERE.
For reservations, call 303 389 3000 or book online.
About Peach Haus
Lee and Kaila Reber are passionate about fresh peaches. Along with their two boys Camy and Cru and dog Gus, they are taking a longtime history of peach stands to a new level. Over nine years Kaila has built relationships with growers to access peaches tree ripened and picked at the perfect time for maximum flavour and freshness. People who purchased peaches began requesting more stands along the front range and a business was born to meet those needs. Now this family enterprise incorporates her experience with Lee's business skills. Unlike peaches from grocery stores, these haven't been stored at extreme cold, which can reduce flavour. Peach Haus peaches are transported to their stands in private trucks and are protected from orchard to stand. Every peach is tree-ripened, handpicked, and grown on the beautiful western slope of Colorado, just as nature intended. That mountain air, red soil, and Colorado sunshine is truly the perfect recipe to grow some of the best peaches in the world.
---
---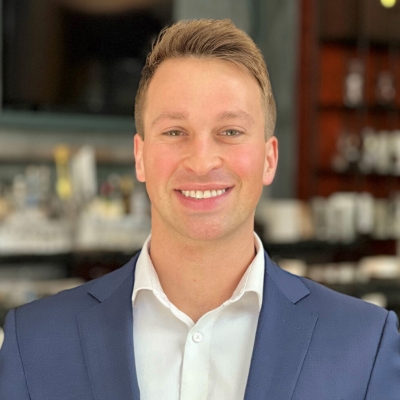 Jordan Ben-Hanania
Public Relations Director
1111 14th Street
Denver, Colorado 80202
USA
---
Four Seasons Hotel Denver
PRESS KIT

Visit Four Seasons Hotel Denver Website