Back
Nobu Doha Meets Malibu: Sushi Chef Toshiyuki Shiramizu to Present a Special Culinary Experience at Four Seasons Hotel Doha
May 17, 2023,
Nobu Doha announces the arrival of Nobu veteran, Corporate Sushi Chef Toshiyuki Shiramizu who will be presenting "Nobu Doha Meets Malibu" – an unprecedented culinary experience bringing dishes from Malibu and Doha together from May 24 to 26, 2023.
Corporate Sushi Chef Toshiyuki Shiramizu has been a part of the Nobu family for almost 20 years. He is responsible for overseeing the training of all sushi chefs and maintaining the highest standards of sushi preparation for all Nobu restaurants across the world.
For the "Nobu Doha Meets Malibu" culinary experience, he will be bringing distinctive dishes from the menu of Nobu Malibu to the largest Nobu restaurant in the world, at Four Seasons Hotel Doha in Qatar. The special menu was crafted to combine the best of both worlds. The selection will feature signature dishes from Malibu, such as Malibu Style Crispy Rice, Albacore Meyer Lemon, Baked Crab Roll Malibu style; and Doha, including Firefly Squid with Uni and Karashi Su Miso, among others. These recipes were created with careful consideration of the local, seasonal ingredients and cooking techniques.
"What makes Chef Toshi's trip so special is the fact that dishes usually exclusive to Malibu will travel to Doha. We are very much looking forward to showcasing the one-of-a-kind selection of flavours this collaboration will deliver. It once again allows us to share our passion for exceptional Japanese cuisine with our guests," says the General Manager of Nobu Doha Gaurav Khanna.
To make a reservation, call +974 4494 8888 or click here.
---
---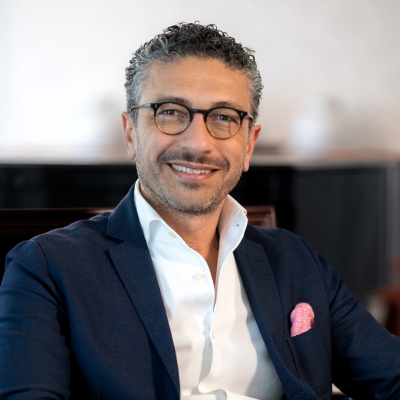 Mohamed Abou Doh
Director of Marketing
The Corniche, PO Box 24665
Doha,
Qatar
---
Four Seasons Hotel Doha
PRESS KIT

Visit Four Seasons Hotel Doha Website