Back
Four Seasons Hotel Doha Welcomes Back Visiting Reiki Master Shaylini
May 1, 2023,
Four Seasons Hotel Doha announces the return of Reiki Master Shaylini to the Spa & Wellness Centre. Shaylini is a world-renowned intuitive energy healer, who has previously brought her holistic wellness expertise to Four Seasons Hotel Doha. Her transformational treatments that guide to rebalance and heal the sacred self will be available from May 4 to 16, 2023.
Shaylini's healing practice is focused on the principles of holistic wellness and balance. Through the use of hands-on and hands-off techniques and intuitive guidance, Shaylini helps clients to tap into their own body's healing abilities and gain a deep sense of peace and relaxation. In her sessions, she works with energy to remove all imbalances, pain, and blockage on all levels of the being and provide a deep sense of healing, with the ultimate goal of letting go of what doesn't serve you and achieving inner peace and self-love.
"Last year, Shaylini's visit was met with great interest from our regular and new guests," says Ori Evapudan, Senior Director of Spa & Wellness Centre. "By bringing her back, we invite our guests to embark on or continue their healing journey. Through these non-invasive heart-centred practices, we aim to meet the wishes of the guests by exploring natural ways of achieving optimal health and wellness."
To book a session with Shaylini, email at spa.doh@fourseasons.com or call 4494 8802.
Treatments and prices:
Reiki Healing is a natural, non-invasive and powerful healing method that works to heal and remove all imbalances on all four levels of the being - mentally, physically, emotionally and spiritually - through a body scan that will diagnose and treat imbalances using a variety of techniques including emotional body clearing, vibrational frequency rebalancing, karmic pattern cleansing, chakra cleansing and energy healing restoration. 60/90 minutes – QAR 900/QAR 1150
Chakra Balancing is a natural healing method that serves to align and balance the personal self through profound release of energy blocks that may cause illness, stress or negative emotions. This practice ensures optimal flow and even distribution of energy throughout each chakra, resulting in balance, elimination of disease and powerful healing and cleansing. 60/90 minutes – QAR 900/QAR 1150
Deep Emotional Healing is a unique emotional healing technique that works to release emotional wounds that reside deep within a heart chakra. This healing experience will bring back the person's original state of serenity and wholeness in body, mind and soul, freeing the entire being to enjoy the sacredness and abundance of life. 60/90 minutes – QAR 1150/QAR 1400
Guided Meditation is a practice that will enable the release of deeply held stresses and tension through guided meditation that will cultivate a greater relationship with one's self, allowing the body to regain connection to its natural state of balance and calm. Individual 40 minutes/Group 40 minutes – QAR 700/QAR 500 per person
About Shaylini
Shaylini is a Reiki master, intuitive energy healer, columnist and feature writer for a number of global publications. Shaylini works with energy through compassionate and powerful approach to remove and heal all imbalances and pain. Through her heart-centred approach, guests will experience an alchemical shift in energy that will inspire a profound sense of divinity and reverence for the sacred self.
---
---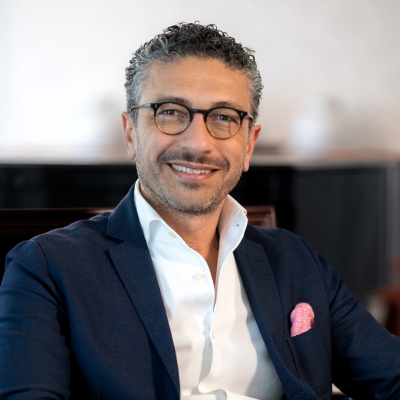 Mohamed Abou Doh
Director of Marketing
The Corniche, PO Box 24665
Doha,
Qatar
---
Four Seasons Hotel Doha
PRESS KIT

Visit Four Seasons Hotel Doha Website