Back
It's Just the Vegan-ing at Four Seasons Resort Dubai at Jumeirah Beach
January 10, 2019,
As is telling from the name, Veganuary is a month-long pledge throughout the month of January to experience the vegan lifestyle. Like any other major lifestyle change, choosing veganism can seem like a daunting and often impossible task. However, for many, adopting a plant-based diet with no meat, no dairy and no animal products is not only an ethical matter but rather a personal one. Eliminating such products on a daily basis can be beneficial for the environment, for the animals, as well as personal health and nutrition. Four Seasons Resort Dubai at Jumeirah Beach has always emphasised the importance of implementing a more sustainable approach throughout its operations as well as promoting health and wellbeing to its guests. Thus, the team at Four Seasons is delighted to announce a new Get The Glow Vegan Menu unveiling at The Pearl Courtyard this January.
Realising the importance of a healthy and holistic lifestyle, Executive Chef Gilles Arzur has curated a dedicated menu rich in vitamins, antioxidants, minerals and nutrients that is skilfully prepared to create positive and long-lasting change, and promote overall health. Using fresh and seasonal produce sourced from a local organic farm, Chef Gilles aims to change the way we view food without compromising on the flavour.
The Pearl Courtyard is a tranquil oasis in the heart of Four Seasons, ensconced by shady palm trees and melodied with the sounds of birdsong and the nearby trickling fountains. The Get The Glow Vegan Menu represents a wider commitment of Four Seasons Dubai to take a thoughtful and wholehearted approach to nurturing the wellbeing of guests, creating a menu full of colour, taste and nutrition that helps maintain the balance between the mind, body and soul. Undoubtedly, Four Seasons is a place where healthy eating is both delicious and nutritious.
The Pearl Courtyard is open every day from Saturday to Thursday for breakfast and lunch. For reservations, call +971 4 270 7770.
---
---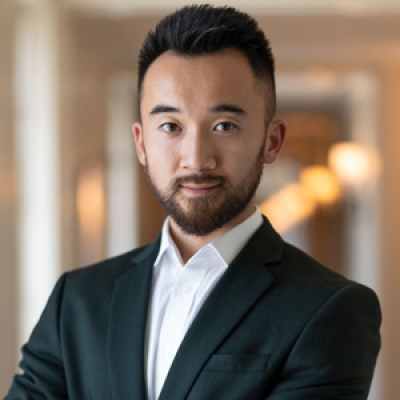 Mazhit Ismailov
Senior Director of PR and Communications
Jumeirah Road
Dubai, 128777
United Arab Emirates
Nancy Kingham
PR and Communications Manager
Jumeirah Road
Dubai, 128777
United Arab Emirates
---
Four Seasons Resort Dubai at Jumeirah Beach
PRESS KIT

Visit Four Seasons Resort Dubai at Jumeirah Beach Website