Back
Festive is Life: Four Seasons Dubai Launch a Festive Program Full of Moments That Live Forever
November 24, 2022,
Only one season exists where one can see their smile reflected in a shiny bauble – as they carefully place it in the tree's last empty spot. Only one time of year exists where every room is lit up with sparkling lights but also with the cheer of being with loved ones, where every dish is hearty and every toast is heartfelt, where every laugh echoes and every gift is unwrapped, and where happiness blossoms. At Four Seasons Dubai the stage is set for eternal memories with experiences that bring friends and family together.
Four Seasons Resort Dubai at Jumeirah Beach and Four Seasons Hotel Dubai International Financial Centre have carefully crafted a festive program full of moments to live for and memories to cherish eternally.
Festive Feels Like Home
A Four Seasons Turkey
November 14 to December 26, 2022
Nothing spells a cozy, homey Christmas more than a turkey, carved in the presence of dear ones. Guests can order a masterfully cooked turkey, prepared with finesse by Four Seasons chefs. The available options include a turkey feast complete with a selection of starters and dessert, or a turkey with full trimmings and optional add-on dishes.
Turkeys are available for pre-order at the Festive Desk in the Lobby Lounge. Orders can be placed minimum of 72 hours before pickup.
4-5 kilogram turkey - AED 650
7-10 kilogram turkey - AED 850
Perfectly roasted full feast turkey for 8 people – AED 1,990
Individual Christmas dishes from AED 55 to AED 115
Festive Feels Like a Cozy Cup of Tea
Festive Afternoon Tea at Shai Salon
December 5, 2022 to January 8, 2023, 2:00 to 8:00 pm
Guests can drift away with a timelessly classy Afternoon Tea experience at Shai Salon, where decadent sandwiches meet the dreamiest scones and crafted pastries by Chef Nicolas Lambert, all with a sprinkle of festive flavour and cheer. The tea experts at Shai Salon can recommend the perfect blend to match.
AED 285 per person; AED 385 per person with one glass of champagne
Festive Afternoon Tea at Penrose Lounge
December 7, 2022 to January 7, 2023, 4:00 to 7:00 pm
The guests will be able to feel the rhythm of lively DIFC at Penrose Lounge and enjoy moments with loved ones over an inspired Afternoon Tea with elegant sublime melodies courtesy of Four Seasons cellist Guilia. The experience, which is crafted by award-winning Pastry Chef Nicolas Lambert using sustainable produce and locally grown items, is getting a makeover for the festive season. Once guests have indulged to their heart's delight, they can take a taste of Four Seasons back home with them from the hamper and panettone shop.
AED 490 per stand, inclusive of two glasses of Champagne; AED 325 per stand inclusive of tea and coffee
Festive Is Forever
Christmas at Mina Brasserie
December 1-25, 2022, 12:00 noon to 1:00 am
Mina Brasserie is draping its charming terrace and elegant interiors with spectacular Christmas decor for this Christmas season. It's also the chefs' favourite time of the year, as they get to add a festive twist to their hearty brasserie style dishes. Guests will be able to savour special dishes throughout the month and celebrate the season with colleagues, friends or family and have a fresh Italian panettone crafted right in front of their eyes.
Festive Makes the Night Glitter
Christmas Eve Buffet at Suq
Saturday, December 24, 2022, 7:00 to 11:00 pm
The Suq buffet is a grand affair and ever more so on Christmas Eve. Four Seasons chefs have readied an illustrious selection of festive specials including remarkable roasts and irresistible desserts. As cozy as can be, the garden-like Suq terrace is the perfect place to dine with loved ones. Kids can look forward to meeting Santa and celebrating a little past their bedtime while a talented band chants Christmas tunes.
AED 495 per person, including welcome bubbly; AED 248 per child ages 6 to 12; children aged 5 and under dine complimentary
Festive Brightens Up the Day
Christmas at Sea Fu
December 24 to December 25, 2022, 12:30 to 10:30 pm
Sea Fu unveils an unconventional yet charming celebration by the sea, where everything falls into place and the flavours of the ocean come to life. Guests can pick from an exotic selection of premium seafood, which Sea Fu's chefs will prepare with festive touches.
A la carte selection and seafood at market prices
Christmas Brunch at Suq
Saturday, December 24 and Sunday, December 25, 2022, 1:00 to 4:00 pm
Waking up on Christmas automatically brings about the biggest smile ever, and at the lush Suq terrace, it isn't likely to ever fade. A feast of Christmas roasts, succulent seafood and international delicacies will be served, along with an award-winning dessert display. As customary on Christmas Day in Four Seasons Resort Dubai, Santa will make a grand entrance that will amaze everyone – grown ups included. Sway to Christmas songs performed by the live band and watch on as the kids are engaged in marvellous games and activities. This is how a Christmas Day celebration should go.
AED 1,025 per person inclusive of Champagne and selected alcoholic beverages
AED 825 per person inclusive of selected alcoholic beverages
AED 650 per person inclusive of non-alcoholic beverages
AED 325 per child aged 6-11 years old
Children aged 5 years old and below dine with compliments of the Resort
Christmas Lunch at Mina Brasserie
Saturday, December 24 and Sunday, December 25, 2022, 1:00 to 4:00 pm
Mina Brasserie will host the biggest lunch of the year with a remarkable feast, heartwarming mulled grape and festive entertainment. Guests will have a choice between a la carte creations, carefully dreamed up by award-winning Chef Michael Mina, and a festive semi-buffet to celebrate this special occasion with their loved ones.
AED 325 per adult (beverages not included); AED 150 per child under age 12 (beverages included)
Festive Should Never End
Orthodox Christmas Brunch at Suq
Saturday, January 7, 2023, 1:00 to 4:00 pm
Four Seasons Resort caters to all guests by offering an Orthodox brunch where Slavic specialty dishes are highlighted. Guests can celebrate together in a warm and welcoming ambiance while enjoying the live music entertainment.
AED 435 per person; AED 218 per child ages 6 to 11; children aged 5 and under dine complimentary
Festive is All About Company
Office Parties at The Monogram Room
December 7, 2022 to January 7, 2023
Four Seasons Hotel DIFC offers the opportunity to build special moments with colleagues and strengthening their company's bond by offering an elegant space to celebrate. The Monogram Room has wooden-decked walls and floors, likening it to a warm winter lodge. Guests can share special moments over a festive menu courtesy of the local favourite MINA Brasserie's chefs.
Festive is a Celebration
New Year's Eve at Mercury Lounge
Saturday December 31, 2022 starting at 7:00 pm
Mercury's magical rooftop sets the scene for one of Dubai's most glamorous nights. Mercury Lounge rings in 2023 in true splendour, with a sophisticated dinner and an unbeatable view of the fireworks. Overlooking both the sea and the skyline, guests will be able to catch the Resort's own fireworks display, as well as the iconic show at Burj Khalifa. An electric atmosphere awaits, with an impressive live band and violin performances, a DJ set and vivid entertainment.
Celebration Options:
AED 2,900 per person | Dinner will be served from 7:00 to 11:00 pm, leading into the party of the year
AED 1,900 per person| Cocktail menu on offer from 7:00 pm to 1:00 am and cocktail table reservation
AED 800 per person | Minimum spend for walk-in guests
Prices exclude alcoholic beverages, which are served on an a la carte basis
Reservations are open to all guests
New Year's Eve Celebration at Shai Salon
Saturday, December 31, 2022, starting at 8:00 pm
The heart of the Resort, Shai Salon is a favourite for those who are admirers of classic design and floral displays. On New Year's Eve, the lounge and its terrace will be draped in festive décor to welcome in 2023. A four-course menu is on offer alongside the venue's a la carte menu for those who wish to end the year with a culinary spectacle, alongside an impressive firework show at midnight.
AED 750 per person inclusive of a four-course dinner menu
A la carte is available with a minimum charge of AED 750 per person, redeemable on food and beverages served at the Shai Terrace
Reservations are open to all guests
New Year's Eve at Luna Dubai
Saturday, December 31, 2022 starting at 7:00 pm
This New Year's Eve, Dubai's stars come together and form a constellation at the glittering Luna Dubai. The city's renowned rooftop nightspot will be completely covered in snow to provide guests with a magical evening. When the clock strikes midnight, eyes will be set on the perfect view of Burj Khalifa's highly anticipated fireworks display. Guests can sip and nibble on Luna's stellar creations, and dance to the soundtrack set by the DJ, electric violinist and saxophonist.
Minimum food and beverage consumption per person: AED 2,000 for indoor seating and on the terrace; AED 600 at the bar only; AED 980 at Churchill Club above Luna Dubai
New Year's Eve at Mina Brasserie
Saturday, December 31, 2022, 7:00 pm to 1:00 am
Perfection is but an elusive dream – or is it? The golden hues from the sparkling lights, the balanced flavours of the aromatic dishes and the angelic tones of a flawless performance combine in every moment at MINA Brasserie's snowy wonderland. It's as perfect a feeling as one can get while dining. Elegantly welcome the New Year with dishes by award-winning Chef Michael Mina, accompanied by the lively beats of DJ Eva, smooth melodies of electric violinist Nico and mesmerizing voice of singer Darina. At midnight, guests can wander to the terrace, footsteps away from the restaurant, where Burj Khalifa's fireworks take centre stage.
AED 1,000 per adult minimum food and beverage consumption; AED 550 per child ages 6 to 12 (non-smoking area only)
New Year's Eve at Penrose Lounge
Saturday, December 31, 2022, 7:00 pm to 1:00 am
Prepare to be enamoured by the intimate atmosphere of Penrose Lounge. Spend the last moments of 2022 within chic interiors or on the fairytale-like terrace, enlivened by the vibrant notes from the Penrose Lounge saxophonist. At midnight, guests will be awed by an enviable view of the Burj Khalifa fireworks show.
Terrace seating: AED 1,500 per adult, redeemable on food and beverages
Indoor seating: AED 650 per adult, redeemable on food and beverages
Children under the age of 12 dine with no minimum consumption, with indoor seating only
Festive Creates and Inner Glow
Festive Celebrations at The Pearl Spa and Wellness Dubai
December 15, 2022 to January 15, 2023
The team of experts at The Pearl Spa and Wellness Dubai has carefully tailored three programs to give guests a right start to the next year. The experiences are the perfect introduction into the world of wellness, with treatments that eliminate toxins, support self-reconnection and help re-establish a balanced state.
Re-balance at Four Seasons Resort Dubai
Personal Training Session
BMI Analysis + Iyashi Dome Treatment
Pearl Spa Signature Massage
Hydrafacial Platinum Treatment
Price: AED 2400 – Duration: 4 hours
Re-connect at Four Seasons Resort Dubai
Yoga Session
Sound Healing Therapy
Revive Full Body Massage
Marine Mineral Facial
Price: AED 2400 – Duration: 4 hours
Re-energise at Four Seasons Hotel DIFC
Stretch Pod
Magnesium Digestive Massage
Hydrafacial Leg Lymphatic Treatment
Hydrafacial Platinum Treatment
Price: AED 2200 – Duration: 3 hours
Reservations and More Information
Four Seasons Resort Dubai at Jumeirah Beach: +971 4 270 7777
Dubai Holiday Events | Four Seasons Dubai at Jumeirah Beach
Four Seasons Hotel DIFC: +971 4 506 0000
Dubai Festive Season Dining Events | Four Seasons Dubai DIFC
---
---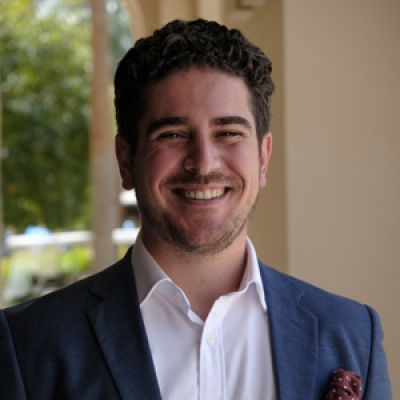 Ghaith Adnan
Assistant Director of PR and Communications
Jumeirah Road
Dubai,
United Arab Emirates
---
Four Seasons Hotel Dubai International Financial Centre
PRESS KIT

Visit Four Seasons Hotel Dubai International Financial Centre Website
Four Seasons Resort Dubai at Jumeirah Beach
PRESS KIT

Visit Four Seasons Resort Dubai at Jumeirah Beach Website