Back
The Pearl Spa and Wellness at Four Seasons Hotel DIFC is Ready to "Stretch" Guests' Wellbeing by Introducing Revolutionary Brand Proverb to its Suite of Treatments
From September 15, 2022, wellness seekers can experience the six new treatments at Four Seasons Hotel DIFC
September 13, 2022,
The Pearl Spa and Wellness at Four Seasons Hotel DIFC impresses yet again with its constant ability to be ahead of the game when it comes to innovative treatments with proven results. Health and wellness continue to be a growing concern in today's world with more resources available for self-improvement than ever before. Keeping up with the latest wellness trends, The Pearl Spa and Wellness is introducing a range of treatments by Proverb. More than just a skincare brand, Proverb's signature stretching mechanics and massage techniques have a proven record when it comes to performance and injury prevention. Carefully sculpted by industry experts, the six newly introduced treatments feature a refuelling ritual, an upper, lower and full body massage, as well as an active facial focused on muscular revival. Proverb takes the understanding and efficacy of elite sports nutrition and applies it to the skin, solely using natural and organic ingredients such as proteins, anti-oxidants and enzymes formulated for lab-proven results. The Pearl Spa and Wellness DIFC has trained its wellness artisans to not only use these techniques, but also live through the experience with their guests, all while performing their treatments with ultimate care and tenderness.
The Pearl Spa and Wellness team is passionate about offering guests a 360-degree approach to wellness, which integrates gym, sport, diet as well as result driven skincare treatments ensuring optimal and long-lasting benefits. Guests seeking to prepare themselves for strenuous exercise, or recover from it, will find Proverb to be a welcome addition to the wellness menu at one of the city's best urban spas.
"For too long, spa and gym have only existed together in name but not in concept. We realised it was a challenge to integrate both worlds, and because of this, we were missing a 360-degree approach to wellbeing that brings together the two key fundamentals of human health: time to build and time to repair," say Kirstie and Luke Sherriff, Founders of Proverb. "So combining our experience in professional sport, treatment training and product design, we have created the Proverb assisted stretch concept. Engineered to improve longevity, movement, injury prevention, recovery and ultimately performance, our concept can be delivered either in the gym space or spa treatment rooms, by either fitness professionals or therapists. The continuity of treatment and care from one space to the next helps clients journey between gym and spa."
"Building the bridge between active and recovery spaces such as fitness centres and spas is fundamental as these two realms complement each other. Recent world changes taught us how prevention and conscious lifestyle changes are essential to live well and achieve longevity. At The Pearl Spa and Wellness UAE collection, we follow an integrative wellness approach and offer our guests the possibility to enhance or complement their lifestyle with heathier and more sustainable wellness modalities," comments Christelle Besnier, Senior Spa Director MEA, Four Seasons Hotels and Resorts.
Proverb Recovery Menu
Refuelling Routine – 3 hours
Strength, aura and energy are restored with this ultimate prescription, featuring an invigorating full body scrub, a functional stretching massage and a reviving facial.
This experience is designed for hard working bodies looking for deep bodywork techniques, as well as physical and mental recovery.
Stretch Pods – 15, 30 or 60 minutes
Introducing the perfect office antidote to fight postural issues. The Stretch Therapists work on the body using long stretch movements and use the guest's own body weight to increase manoeuvrability, recovery, strength, leading to injury prevention.
Whether at the gym for warming up or cooling down or at the spa for a global body stretch or focusing on targeted flexibility concerns, mobility will be recovered, toxins flushed and performance boosted.
Body Mechanics Massage
Upper – 30 minutes
Deep stretches and massage on the upper body release tensions while boosting blood flow and endorphins to recover mobility, health and a calm mind set.
Lower – 30 minutes
Lower body massage and assisted stretches focusing on quads, hamstrings and gastrocnemius, ease tight muscles while increasing flexibility.
Full Body - 60 minutes
An intense massage focusing on the guest's personal needs, with a blend of functional stretches and oil massage strokes, to release seated tensions and body flexibility.
Sports Active Facial – 60 minutes
A cleansing and reconditioning facial using nutritious Proverb natural skincare along with deep face-massage techniques to target the revival of the visage and entire upper-body muscles, specifically the neck, trapezius, deltoid and pectoral muscles.
For Bookings
Perfectly complementing the vibrant aura of the Spa, Proverb will elevate guests' preparation and recovery, ensuring an improvement in performance and overall physical state.
For consultations, or to book an experience, guests can contact The Pearl Spa and Wellness at +971 4 506 0333.
---
---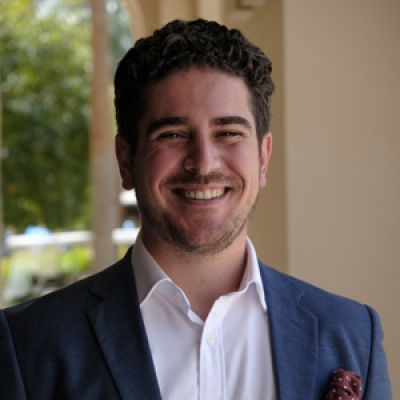 Ghaith Adnan
Assistant Director of PR and Communications
Jumeirah Road
Dubai,
United Arab Emirates
---
Four Seasons Hotel Dubai International Financial Centre
PRESS KIT

Visit Four Seasons Hotel Dubai International Financial Centre Website