Back
Behind the bar with Mariano Ricciari
Mariano Ricciari brings an emphasis on traditional aperitifs and hard-to-find spirits from around the world to our bar collection at Four Seasons Hotel Dubai International Centre.
Hailing from Milan and the son of a barista, Mariano Ricciari loved helping his father prepare coffees in his shop, a convivial space where friends would meet and the smell of coffee filled the air. Deciding that traditional study was not his passion, Mariano took an internship opportunity at Four Seasons Hotel Milano, alongside his school work. Beginning his training as part of the In Room Dining team at just 16 years old, Mariano then worked his way up to become Assistant Bartender at 18 years old. Shadowing his mentor Luca Marcellin who was a Mixologist at the time, Mariano quickly learned the art of cocktail making. Eager to learn more, Mariano studied the stories of the most famous cocktails in the world, of Campari, Fernet Branca and Talisker to better hone his skills to create unique mixtures and concoctions that tell a story. Bartending also allowed Mariano to combine his love for travel with his job, and in the summer of 2014, he travelled to Formentera in Spain to work as an Assistant Bartender at Caterina Formentera Restaurant, where he was able to apply everything he had learnt.
Returning to Milan, he spent a further two years perfecting his own creative flair and style, before the opportunity to travel called once again. This time to Dubai, as part of the opening team of Four Seasons Hotel at DIFC in 2016. Mariano worked as a Bartender to launch the hotels trendy downtown Luna Sky Bar and Churchill Cigar Club, where he delighted in engaging with guests and mixing their favourite cocktails with views of the Dubai skyline. Following the success of the two bars, Mariano was promoted to Lead Bartender and Bar Supervisor to open MINA Brasserie at Four Seasons Hotel DIFC in Dubai in October 2017. As part of his role he worked to create the cocktail menu working alongside award-winning American Chef Michael Mina. MINA Brasserie celebrates the history of cocktails and preserves the practice of well-made thoughtful drinks, bringing an honest addition to the Dubai cocktail scene. Here, Mariano continues to strive to create new cocktails using everything he has learned over the years and the history of traditional cocktails combined with new practices and his own creative style.
I knew I wanted to work behind a bar when:
Growing up, I spent majority of my time watching my father work behind the bar as a barista in his own coffee shop. At nine years old I was able to make a coffee and a cappuccino and that is where my journey as a barman began.
Which spirit inspires you?
A close cousin of mine works in Paris at Maison du Whisky, a premium retailer specializing in fine spirits. He used to visit the family twice a year for my father's and brother's birthday celebrations. For this special occasion, he used to bring a bottle of world-class whisky and tell us captivating stories of his time in Paris. I believe that whisky was one of the first things I ever tried and still remains as one of my favorites.
What was the first cocktail you ever tried?
I believe it was a Pina Colada or a Mojito, something very simple, refreshing and light.
Proudest accomplishment behind the bar:
My biggest achievement so far actually occurred this year when I was selected for an exclusive Four Seasons Pop Down event in Philadelphia where I showcased my craftsmanship in mixology. This was an impeccable experience and something that I am very proud of as only three bartenders are selected from over 100 Four Seasons properties worldwide.
If you had to be a particular cocktail or spirit, which one would you be?
As an Italian I have to go for the one and only Negroni with its sweet-bitter, irresistible and aromatic profile. It's an all-time classic.
Define the perfect cocktail:
Keep it simple and seductively refreshing. Remember: less is more.
Lemon or lime?
I do love lemon as I come from Sicily which is very well-known for this ingredient, but as a representative of the new generation I will vote for lime.
Most unusual drink request:
The strangest drink a guest has requested was in Dubai. Known as a "DouDou" shot, it is any high-quality spirit with Red Bull as a mixer.
Favourite thing about working behind a bar:
I love my job for the daily opportunity to interact with guests and people from all walks of life. As bartenders we have two roles – performers that entertain and engage the audience by presenting our mastered skills and techniques, but also bar-side therapists to anyone who walks into the bar with a hope to share their story. This makes the whole experience so unique and personal, as we tend to an insight into people's lives who we are highly unlikely to meet again. The sense of trust between the guest and the bartender is fascinating as in reality we hardly know anything about the storyteller in front of us.
What are your favourite seasonal cocktails?
During autumn I prefer the classic Old Fashioned. When the cold winter calls for spicy and herbal, Sazerac or a whisky-based, Hot Toddy. I also like to cool down with a tropical Daiquiri during the spring and summer.
Where is your favourite place in Dubai for cocktails?
Besides MINA Brasserie, I enjoy going for cocktails at Zuma, as I love the atmosphere. The majority of the bartenders come from Italy and are now good friends of mine. This really creates a sense of family and makes the nights so memorable.
Name one cocktail trend which is hot in Dubai right now?
Espresso Martini, Negroni, and Gin & Tonic all found their local fans and are currently Dubai's rising stars.
At the end of my shift I pour myself:
After I get home, I like to pour myself a nice pint of beer or a simple G&T on the rocks with a citrus peel to make it more revitalizing.
I'd most like to mix a drink for:
It would be amazing to mix one for the bartending Maestro himself, Salvatore Calabrese or award-winning Hollywood actor Leonardo di Caprio.
I'd probably make them:
A great martini, a classic Italian Negroni or an Old Cuban Desert Island cocktail made of mojito and topped with the finest prosecco to give it that true Italian twist.
Name a cocktail a guest must try when visiting Four Seasons Hotel DIFC?
Miss Negroni is a must. I would describe it as elegant, perfectly balanced with a cooling feel of mint on the palate. It consists of rum, vermouth, Campari, chocolate bitters, and mint.
---
---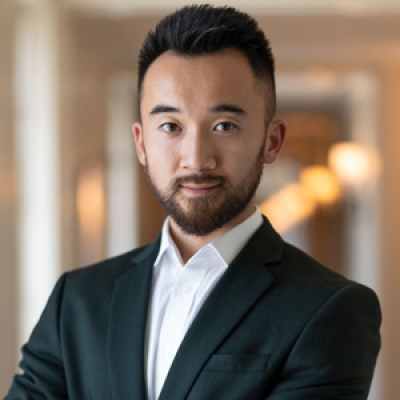 Mazhit Ismailov
Senior Director of PR and Communications
Jumeirah Road
Dubai, 128777
United Arab Emirates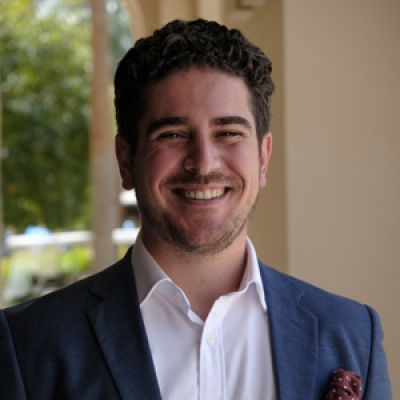 Ghaith Adnan
Public Relations and Marketing Manager
Jumeirah Road
Dubai,
United Arab Emirates
---
Four Seasons Hotel Dubai International Financial Centre
PRESS KIT

Visit Four Seasons Hotel Dubai International Financial Centre Website