Back
Smile for the #Selfie
Picture-perfect moments are awaiting at the heart of the city in Dubai International Financial Centre. Boasting a prime location with skyscrapers in every direction, the area surrounding Four Seasons Hotel Dubai International Financial Centre hosts an array of photogenic locations. If you are looking for that selfie-worthy location, here are some that are sure to get you a stare of jealousy from friends back home:
The Gate
Situated within walking distance from Four Seasons Hotel DIFC, The Gate is Dubai's much younger cousin to the Arc de Triomphe in Paris. Rising 15 stories above DIFC, The Gate incorporates inspiration from its Parisian counterpart, and integrates design aspects representative of the open financial free zone in which it exists, and glass paneling for transparency.
Tip: Grab a spot next to the DIFC roundabout, pull out the selfie stick, and make sure the light hits The Gate in the perfect spot for a picturesque selfie moment
Burj Khalifa
The most ubiquitous spot in Dubai for photography, it's no wonder that the tallest building in the world was rated one of the top three selfie destinations around the globe. Towering 830 metres (2,700) over Downtown Dubai, Burj Khalifa is in a league of its own, with almost 8,860 posts on Instagram, only trumped by the Eiffel Tower in Paris and Disney World in Florida.
Tip: The promenade around the Dubai Fountain is the perfect spot for your selfie. Get the selfie stick as low as possible to the ground and put your phone or camera in portrait mode, so that you can fit the entire building in one shot!
Dubai Fountain
Only a five minute drive from Four Seasons Hotel DIFC, the Dubai Fountain is a hotspot and must-see attraction for all selfie-lovers! After sunset, the Dubai Fountain lights up the promenade with an array of tunes, ranging from Michael Jackson to Andrea Bocelli. After getting that perfect spot to watch the spectacle, snap your selfies with the world's tallest dancing fountains.
Tip: Head to this area of town around sunset, where you can get your selfie with both Burj Khalifa and the Dubai Fountain. Shows start every 30 minutes from 6:00 until 11:00 pm, so there are many opportunities to get the shot right!
---
---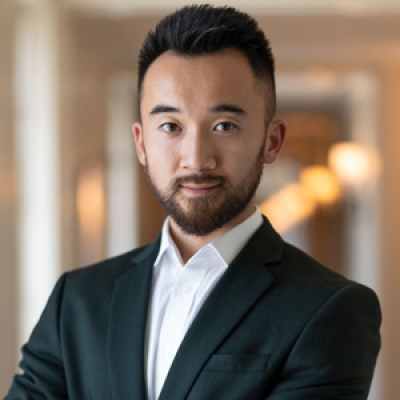 Mazhit Ismailov
Senior Director of PR and Communications
Jumeirah Road
Dubai, 128777
United Arab Emirates
Nancy Kingham
PR and Communications Manager
Jumeirah Road
Dubai, 128777
United Arab Emirates
---
Four Seasons Hotel Dubai International Financial Centre
PRESS KIT

Visit Four Seasons Hotel Dubai International Financial Centre Website