Back
Atrium Bar at Four Seasons Hotel Firenze Unveils Its 2023 Cocktail Menu "La Cocktail Commedia"
April 12, 2023,
The team of the iconic Atrium Bar at Four Seasons Hotel Firenze will launch its new drink list "La Cocktail Commedia" during the 2023 edition of Florence Cocktail Week. The bar will mark Florence Cocktail week on April 18 with a spectacular guest bartending night featuring Giacomo Giannotti from Paradiso in Barcelona (The World's 50 Best Bars). The same evening will see the launch of La Cocktail Commedia, a menu of the "favourite" tipples of some of illustrious characters who have frequented Palazzo della Gherardesca, home of Four Seasons Hotel Firenze.
"La Cocktail Commedia is the result of a year's research conducted by the whole team of Atrium Bar. We had fun imagining what these places could have been like in the past, and what tastes the people had while living here. We conceived them as our good friends, lovers of contrasts equally drawn to balance," comments Edoardo Sandri, Head Bartender of Atrium Bar.
The ten new cocktails tell about the life at Palazzo della Gherardesca since 1473, organized by alcohol content:
Alcohol Free
The Black Cat - Poppy is a sophisticated and elegant black cat. Despite her small collar, no one had identified her owners and, since 2022, she has been slyly tiptoeing around the Gherardesca Garden. Rumours have it she was even seen sneaking around the tables of Atrium Bar. Tanqueray 0.0, apple maple, pecan, cinnamon.
The Regular - Neri Cicciaporci is the classic Florentine fallen nobleman, dressed-up in his great-uncle Lapo's finest suits, giving him that irresistible, careless charm. He travels on foot from the Santa Maria Novella neighbourhood to "keep fit" and loves to drink but without a drop of alcohol. Martini Floreale, raspberries, mint, Ginger Beer San Pellegrino.
Low-Alcohol Cocktails
The Piano Man - Maurizio Tomberli is the only person who can make Atrium Bar sing. When he is here, every night has a different vibe. Guests always ask Tommaso, "Where is Maurizio?" Disaronno, Tia Maria, mango, coconut milk, Perrier.
The Self-Made Man - Bartolomeo Scala was just a miller's son before becoming the Chancellor of the Florentine Republic under Lorenzo the Magnificent. His rise led him to choose a suitable home for his family, and this is how the Palazzo was built. Italicus, apple, Silvery Pekoe white tea.
Medium Alcohol Cocktails
The Pope – Even in the 16th century, everyone wanted to live in this Palazzo. This is how the property passed into the hands of Alessandro de' Medici, later Pope Leo XI. Alessandro did not live here long, but he still ordered his best painters to embellish the courtyard with joyful cherubs and grotesques – the same ones guests can still admire today. Altos Plata, fig moustard, blackberries.
Il Volterrano – Hidden on the noble floor is one of the most beautiful works of Il Volterrano: "The blindness of the human mind illuminated by the truth." Who knows if Baldassarre used to take a break to sip a seventeenth-century version of Ketel One, Savoia Aperitivo, strawberry gum, Verjus, smoky water and vanilla brew foam.
The Garden Lover - Guido della Gherardesca spent most of his time in the English garden that today has his family name. Walking through the hills, fountains and centuries-old trees, guests can still breathe the same romantic spirit. Bareksten Aquavit, Leblon Cachaca, Pineapple Sage, Coconut Sugar.
Strong Cocktails
The Merry Widow - Costanza was part of de' Medici family, and thanks to her, the della Gherardesca dynasty was able to settle in this palace and live here for more than three hundred years. Although her husband Ugolino died early, her life was extremely busy, divided between two of the most powerful families in Florence. Bacardi Carta Blanca, Plantation 3 Stars, Mancino Vermouth Sakura, Chartreuse Verte, pineapple vinegar.
The Humanist - Alessandra Scala was Bartolomeo's daughter, known for her sharp intelligence and culture, and above all for her excellent interpretation of Sophocles' Electra. She loved to recite the role in front of her guests right here, in the Palazzo courtyards. During the night, one can still hear her beautiful voice. Tanqueray Ten, Acqua Bianca "The Maestro," seaweed.
The Bartender – Last but not least, a cameo: Edoardo Sandri plays himself while cheering the guests of the past and those of today. Michter's Rye, Siete Misterios Doba Yej, Amaro Lucano Essentia, Vetz Aperitivo, Tropical Air.
"The launch of a cocktail list always represents a new beginning for our team: we are eager to discover how local and international guests will interact with this new selection in addition to our beloved must-have, the Vintage Negroni. Each year, our goal is to share a menu that truly represents us, combining great techniques and creativity. Another brilliant Florentine comedy," adds Tommaso Ondeggia, Bar Manager of Atrium Bar.
La Cocktail Commedia will be available from April 17, 2023, only at Atrium Bar. Cocktail price starting from EUR 16. For reservations, contact the reservations office: +390552626450 - ilpalagio@fourseasons.com.
---
---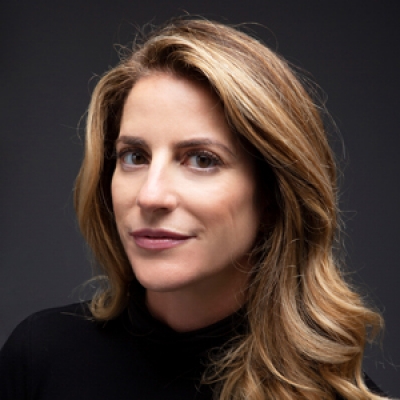 Ilaria Alber-Glanstaetten
Senior Director of Communications
Via Gesu, 6/8
Milan, 20121
Italy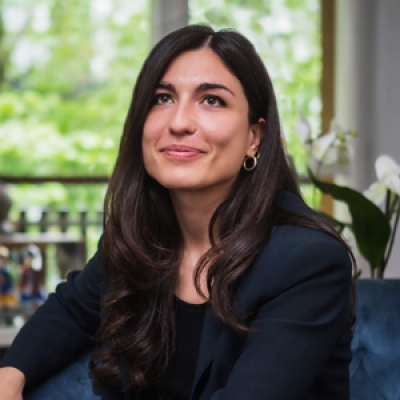 Caterina Tritto
Public Relations Manager
Borgo Pinti 99
Florence, 50121
Italy
---
Four Seasons Hotel Firenze
PRESS KIT

Visit Four Seasons Hotel Firenze Website