Back
Discover The Stories Behind the Bar at Evelyn's Fort Lauderdale at Four Seasons Hotel and Residences Fort Lauderdale
Beverage program celebrates global wines, specialty champagnes and eastern Mediterranean-inspired cocktails
May 17, 2022,
Since its opening on March 3, 2022, Evelyn's Fort Lauderdale at the new Four Seasons Hotel and Residences Fort Lauderdale, has quickly been recognized as a premier locale on Fort Lauderdale Beach for locals and visitors alike. Drawing inspiration from its culturally-driven eastern Mediterranean meets coastal cuisine concept, and restaurant name honouring Fort Lauderdale luminary Evelyn Fortune Lilly Bartlett, the Bar at Evelyn's is the centrepiece of beverage exploration and storytelling as memorable and conversation-stirring as the food.
Distinctively curated to complement the beachfront destination with bright, light, and fresh flavours, the beverage program is comprised of terroir and place-driven wines from around the world; rare, vintage and artisan champagnes; local craft beer; reimagined classics; and eastern Mediterranean-inspired cocktails and mocktails.
Behind The Cocktails
The concept behind the Evelyn's cocktail program is the creative fusion of diverse eastern Mediterranean flavours, textures, and aromas evoking the Levant region – Syria, Lebanon, Jordan, Israel, Palestine, and parts of Turkey – fusing ingredients that highlight the tropical location.
A graduate of Le Cordon Bleu in Pittsburgh, Pennsylvania, Four Seasons Fort Lauderdale Lead Mixologist Matthew Dress uses his culinary expertise, always thinking about how ingredients will work together in the glass. He mixes his own house-made ingredients, fashioning shrubs, infusions, bitters, and garnishes that can't be found anywhere else, which gives Dress full creativity to serve experiences that guests will remember.
With plans to release a series of menus that celebrate seasonality, the opening cocktail menu shares stories about Evelyn Fortune Bartlett, also known as "the lady of Bonnet House." Situated just a few minutes away from Four Seasons, The Bonnet House Museum & Gardens is a local landmark estate known for its historical significance and natural beauty.
"Prior to the opening of Evelyn's, I wanted to fully immerse myself into eastern Mediterranean cuisine. I discovered that there was an opportunity to elevate the connection between flavours and ingredients found in the cuisine with the cocktails, which made me excited to create a selection of inventive combinations based on the food and destination," says Dress. "Evelyn's culinary concept, and the influence from Ms. Bartlett showcased on the menu, tells a special story of mixology rooted both in culture and local heritage, and one that is designed to be as experiential as the cuisine."
Dress's lineup of progressive cocktail ingredients includes pine nuts, date molasses, pomegranate, sumac, rose water, and za'atar, to name a few. Popular favourites recommended by Dress include The Orchid Room, a light and refreshing choice inspired by a well-known, non-alcoholic Middle Eastern drink called jallab, and named after The Orchid Room at The Bonnet House; and The Rangpur Daiquiri, a modern version of one of Ms. Bartlett's own signature cocktail recipes that Dress discovered when visiting The Bonnet House's Shell Museum; the cocktail was originally made in a pitcher for sharing and entertaining.
Dress expresses, "These cocktails will bring guests closer to the enchantment of The Bonnet House through flavours of tropical fruits that were historically grown on the property such as mango, avocado, Rangpur lime, sapodilla, grapefruit, and rose apple, and by learning the connection behind each of the cocktail names, which are all inspired by Ms. Bartlett."
Behind The Wine
Beyond creative cocktails is a robust and thoughtfully represented selection of rare and vintage champagnes with a slant towards grower champagne, as well as terroir-driven wines that span global regions and countries including Bekaa Valley, Lebanon; New Zealand; Argentina; Sicily, Italy; Rias Baixas, Spain; Greece; South Africa; as well as lesser-explored domestic wine regions from Columbia Valley, Washington to the Central Coast of California, and more. Seamlessly backed by a foundation of venerated old-world producers from Italy, Spain, and France to round out the focus on authentic, place-driven wines.
"We wanted to curate a unique menu of wine and champagne seen through a global lens, that's eclectic and explorative. Selections celebrate and represent various regions from around the world to complement our culturally driven cuisine," says Marlon Rojas Mata, Director of Food and Beverage for Four Seasons Hotel and Residences Fort Lauderdale. "Our collection has been meticulously selected to pair perfectly with the flavours and colours of the food, while also allowing us to introduce new tastes to our guests; completing Evelyn's culinary journey," he added.
Complementing the Bar's stand-out beverage program, Evelyn's offers a selection of local beers from craft breweries in South Florida including Funky Buddha and Tarpon River Brewing in Fort Lauderdale; and Cigar City Brewing and The Tank Brewing Co. in Miami.
Evelyn's Fort Lauderdale is located inside Four Seasons Hotel and Residences Fort Lauderdale at 525 North Fort Lauderdale Beach Boulevard in Fort Lauderdale, Florida.
For more information and to make a reservation, visit the website, connect directly by calling 754 336 3100, chat with the restaurant via Four Seasons App, or visit OpenTable. Follow Evelyn's on social media on Facebook and Instagram.
---
--- Yaffa Mizrachi
Public Relations and Communications Manager 754-336-3118
525 North Fort Lauderdale Beach Boulevard
Fort Lauderdale, Florida 33304
USA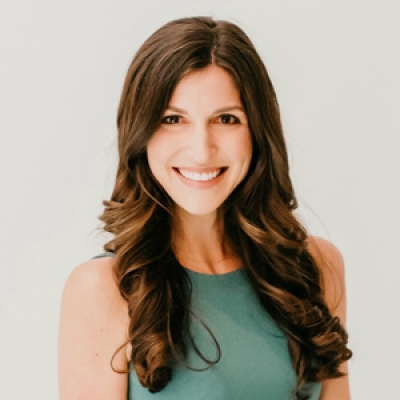 Laurie Herrick
Regional Director of Public Relations and Communications
2800 South Ocean Boulevard
Palm Beach, Florida 33480
USA
---
Four Seasons Hotel and Residences Fort Lauderdale
PRESS KIT

Visit Four Seasons Hotel and Residences Fort Lauderdale Website