Back
A Water-Inspired Spa Journey Awaits at Four Seasons Hotel and Residences Fort Lauderdale
Taking the influence of Fort Lauderdale's waterways to new depths for guests, residents, and locals
April 7, 2022,
Inspired by the infinite waterways that weave through Fort Lauderdale, The Spa journey at Four Seasons Hotel and Residences Fort Lauderdale reflects the movement of water, empowering one's well-being by nurturing the mind, body, and spirit through the gift of nature's ebb and flow. Imagine the gentle rhythms of the tide – soothing, hydrating, replenishing, and renewing.
With dual anchors in results-driven treatments and relaxing therapies, The Spa at Four Seasons is where holistic remedies meet modern innovations. Spa experiences are designed to target ways of falling into deeper states of restorative healing.
A true wellness sanctuary, The Spa elicits pure tranquility through six treatment rooms and a blissful spa lounge environment featuring Himalayan salt-wall saunas, aromatherapy essence steam rooms, ice fountains, and multisensory experience showers with targeted water treatments simulating massage therapy. London-based and internationally renowned Tara Bernerd & Partners, the interior design visionary behind a series of the Hotel's spaces including The Spa, continued design themes from the lobby and guest rooms, with mid-century inspired gentle curves and beautiful finishes, while imbuing each space with its own unique identity. Here in The Spa, an interplay of marble, natural woods, rattan, antique brass, and pale linens create an environment of soothing luxury.
Experiential Retail
Luxuriating in a thoughtful collection of wellness, self-care, and lifestyle products, guests can sample the exclusive brands available at the Spa's experiential boutique and immerse in BodyBliss, an award-winning experience guided by Spa specialists, producing personalized aromatherapy body products such as scrubs, soaks, body butters, and crystal-infused remedies. Once the perfect combination has been selected, the products are mixed on the spot at the Spa's blending bar.
"Waves" Series
The Spa's selection of Waves body treatment series features signature scrubs, wraps, and combination body and facial treatments. Performed on the specialty Spa Dream aquatic table, The Spa's world-class therapists bring the experience to life through hypnotic, rhythmic, and wave-inducing motions that provide rest from the tensions of gravity.
Signature Massages
Among the massage offerings, is the Signature Ebb and Flow Massage, designed by Director of Spa & Wellness Shaw Coté. This aromatic treatment uses a flowing, hypnotic variation of Swedish massage combined with the compressions and stretches of Thai massage. The experience is enhanced by vibrationally therapeutic Himalayan singing bowls. A selection of five holistic-remedy massage oils allows one to choose their desired aroma. For a relaxing and rejuvenating session with a loved one, the Hearts of Calm Couple's Massage in the Spa's couple's suite offers tranquility for two. Each experience can be customized with the choice of Free Flow, Deep Dive, Warm Sea Salt Stone, Cradle of Life, Signature Ebb and Flow or Myofascial Cupping massages.
Skincare Innovation
By partnering with skincare innovators, The Spa offers a broad spectrum of products that give guests access to the best the industry has to offer. Guests can find their perfectly matched skincare products from naturally celestial to scientifically proven. A full menu of transformative facials designed by local and global experts incorporates results-forward techniques, technologies, and products by Pietro Simone, QMS Medicosmetics, Tammy Fender, Sodashi, and JetPeel.
Among the most recommended treatments is the Signature Renaissance Facial, a glowing, regenerating, and unique facial experience using Pietro Simone's signature organic cotton thread exfoliation and dry massage technique combined with luxurious active skincare and science-led custom spa formulas. Supporting the body's own detox system by activating the lymph, the relaxing, refreshing and deeply cleansing De-Stress & Flow Facial treatment combines lymph drainage and QMS Medicosmetics formulated products to stimulate and help the skin recover from the effect of cortisol, the stress hormone, on the skin.
Glowing Beauty
The Spa's beautifully appointed full-service salon, with its tiled floor of geometric patterns in soft pink, grey, and cream, offers a range of plant-powered haircare by Philip B. Botanicals, indulgent nail treatments featuring Sodashi products, and full makeup applications for any occasion.
To book a spa appointment, visit the website, connect directly by calling 754 336 3100 or by chatting with the Spa via the Four Seasons App.
---
---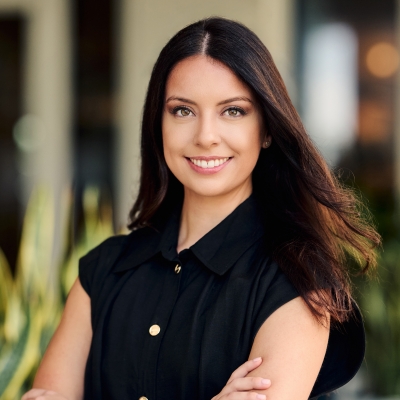 Juliana Escudero
Assistant Director of Public Relations and Communications
525 N Fort Lauderdale Beach Blvd
Fort Lauderdale, Florida 33304
USA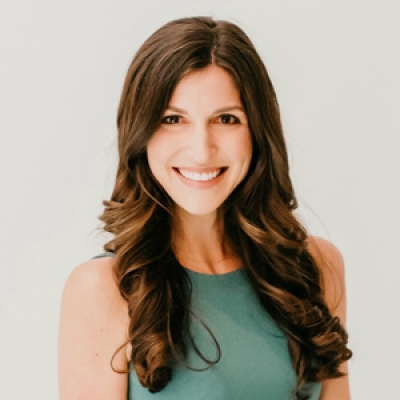 Laurie Herrick
Regional Director of Public Relations and Communications
2800 South Ocean Boulevard
Palm Beach, Florida 33480
USA
---
Four Seasons Hotel and Residences Fort Lauderdale
PRESS KIT

Visit Four Seasons Hotel and Residences Fort Lauderdale Website