Back
Four Seasons Hotel and Residences Fort Lauderdale Celebrates One-Year Anniversary
A weekend of culinary and wellness experiences starting Friday, March 3
February 28, 2023,
One year after opening on the beachfront of the best-loved coastal City of Fort Lauderdale on March 3, 2022, Four Seasons Hotel and Residences Fort Lauderdale is celebrating its anniversary by welcoming friends near and afar for a weekend of specialty culinary and wellness experiences.
Offering a riviera lifestyle with a modern tropical twist, Four Seasons in Fort Lauderdale evokes a yacht club way of life, bringing unrivalled style and service to a celebrated vacation city. "This past year has been one adventurous moment after the next as we opened our new home in the beautifully diverse, artistic, and cultural city of Fort Lauderdale," expresses Mazen Saleh, General Manager, Four Seasons Hotel and Residences Fort Lauderdale. "Our deepest gratitude is extended to the whole community for the warm welcome we have received as our passionate team shares their genuine heart and hospitality with our local guests, residents, and visitors. We are so very proud to commemorate our anniversary together and are thrilled about the future."
Evelyn's Fort Lauderdale One-Year Anniversary Journey
Friday, March 3, and Saturday, March 4, 2023 from 5:30 to 9:30 pm
Bringing people together to share a meal around the mezze table is the cultural tradition of Evelyn's Fort Lauderdale, and taking guests on a journey through eastern Mediterranean flavours and colours has become the passion of Evelyn's culinary team. For its one-year anniversary, a prix fixe menu (USD 145++ per person) will feature a champagne toast and amuse-bouche, appetizers of Hudson Valley foie gras pate with black sesame, medjool date and house date-nut bread, and a Beef Tallow and Beet edible candle topped with rose petal and Maldon sea salt; and choice of Lamb Shank or Bone-In Short Rib Tagine made with olive wood smoked farro risotto and charred caulilini. And for dessert, a delectable Pistachio Kanefeh. Wines will explore the Levant region with the option to pair with a selection of Regiis Ova Caviar. Evelyn's nightly dinner menu will also be available. Reservations are suggested. Open Table.
Honey Fitz Grower Champagne Experience and Live Music
Friday, March 3 and Saturday, March 4, 2023 from 5:30 to 9:30 pm
Flowing in synergy from the mid-century modernist backdrop of the two-storey lobby, Honey Fitz will celebrate the occasion by inviting guests to try something unique during its Grower Champagne Experience exploring wines from the Champagne region of France. On the Honey Fitz Terrace, with ocean views just outside, an evening of live music will accompany toasts to its first year.
What is the difference between Grower Champagne to House Champagne? Larger brand names of champagne produce millions of cases every year with grapes grown by thousands of small growers across the Champagne region. Artisanal winemakers make less than 5,000 bottles of Grower Champagne a year, produced by the same family estate that owns the vineyards from which the grapes come, making a rarer vintage that tends to taste very distinct and different every year. Honey Fitz's Grower Champagne Program highlights these producers and invites guests to try something new and expressive of different villages, bottled to showcase the beauty of those vines, their farmers and the place in time.
Pietro Simone Enhancement Gift at The Spa
Friday, March 3 to Sunday, March 5, 2023
A wellness sanctuary for a day of self-care, The Spa journey reflects the movement of water, inspired by the infinite waterways that weave through Fort Lauderdale. Over three rejuvenating days, The Spa is offering a Pietro Simone Himalayan Salt Stone Mushroom Face Massager, complimentary with any enhancement added to a Pietro Simone facial over the anniversary weekend. To book a spa appointment, visit the website, connect directly by calling 754 336 3100 or chat with the Spa via the Four Seasons App.
One Year Anniversary Social Media Gifts
In addition to a weekend of planned experiences, Four Seasons Hotel and Residences Fort Lauderdale and Evelyn's will be giving its social media followers a chance to join in the festive occasion by participating in two anniversary gift giveaways on Instagram.
Four Seasons Hotel and Residences Fort Lauderdale will gift a two-night stay experience in an Ocean View Room accommodation along with one bottle of champagne, breakfast for two at Honey Fitz, an Evelyn's Fort Lauderdale dining credit and one full-day poolside daybed. Evelyn's Fort Lauderdale is gifting dinner for two valued at USD 250 plus one bottle of select champagne. Promotion begins at 10:00 am EST on Tuesday, February 28, 2023, and ends on Tuesday, March 14, 2023. Link to the Official Rules can be viewed through the individual post on each social channel.
How to enter:
Follow @FSFortLauderdale and comment on the Anniversary Promotion post tagging whom you would bring with you on your stay.
Follow @EvelynsFortLauderdale and comment on the Anniversary Promotion post tagging us whom you would bring with you to dinner at Evelyn's.
Stay with Four Seasons Hotel and Residences Fort Lauderdale over its anniversary celebration weekend and experience more of the Hotel with nightly credits towards unique dining experiences, signature spa treatments and more.
---
---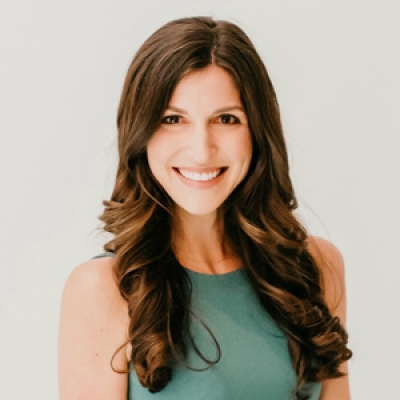 Laurie Herrick
Regional Director of Public Relations and Communications
2800 South Ocean Boulevard
Palm Beach, Florida 33480
USA
---
Four Seasons Hotel and Residences Fort Lauderdale
PRESS KIT

Visit Four Seasons Hotel and Residences Fort Lauderdale Website