Back
Four Seasons Hotel des Bergues Geneva Launches a Unique Program of Health and Fitness Activities to Celebrate Global Wellness Day
Aimed at nourishing and balancing the body and mind, the program promotes positive physical and mental health
June 8, 2021,
Celebrating health and wellbeing, Global Wellness Day promotes physical and mental health with activities and mindfulness sessions aimed at increasing overall wellbeing and aiding deep relaxation. The Spa at Four Seasons Hotel des Bergues Geneva has created a unique program of activities on the morning of Saturday, June 12, 2021 to encourage a healthier lifestyle, increase overall wellbeing, and nourish the body and mind.
Wellness and Fitness Coach Sébastien Saillard has created a range of activities to encourage guests and Club des Bergues members to lead a more active lifestyle and achieve a variety of fitness and wellbeing goals. An accomplished sportsman, Sebastien has devoted much time to studying the close link between the mind and body, looking at how mental preparation greatly improves performance and participation. Sebastien masterminded In Census, the Hotel's celebrated wellness program designed to heal and rejuvenate the body and mind through a range of physical and mental experiences designed to promote relaxation and overall wellbeing.
The Spa's Global Wellness Day program includes the following activities:
8:00–9:00 am – Invigorating morning walk along the lakeshore
Personal trainer Sébastien Saillard takes participants on a dynamic walk along the tranquil shores of Lake Geneva, helping them gently awaken and energise after a restful night's sleep. This morning workout warms up the muscles, promotes circulation and boosts mood, helping feel more alert and energised throughout the day.
9:00–9:30 am – Stretching on Ile Rousseau
Through a series of tension-releasing exercises combining strength and flexibility, Sebastien helps participants ease away aches and pains, burn calories and feel ready to tackle the day ahead. Taking place on Ile Rousseau, a tranquil leafy island on Lake Geneva, the session includes a number of breathing techniques to boost relaxation and harmonise the body and mind.
9:30–10:30 am – Healthy juice tasting with Nutritionist Patrick Leconte on Ile Rousseau
Led by respected Geneva-based nutritionist Patrick Leconte, the Fit 'n' Tasty juice tasting takes place at La Riviera du Rhône, the Hotel's laidback and sophisticated pop-up on verdant Ile Rousseau. Naturally rich in vitamins and nutrients, Fit 'n' Tasty juices are made with fresh local fruits and vegetables sourced from local producers.
10:30–11:00 am – Prize draw on Ile Rousseau
Open to both Hotel guests and Spa members, this exciting event taking place on Ile Rousseau sees three lucky participants win health and fitness related giveaways. The prizes are as follows:
1st prize: One hour fitness session with the Hotel's personal trainer, to help accelerate training results and achieve fitness goals;
2nd prize: 30 minute massage, to relax and unwind;
3rd prize: Vitajuwel wellness water bottle, for gemstone-charged drinking water.
Activities are offered on a complimentary basis in the limit of 20 participants. Reservation at +41 22 908 77 00.
The health and safety of Hotel guests and employees is the Hotel's top priority. In the light of the evolving COVID-19 situation, the Hotel requests all participants to wear masks if they are unable to maintain physical social distancing of mat least 1.5 metres (5 feet).
---
--- Mathias Dussoix
PR Marketing Communication Assistant
33, Quai des Bergues
Geneva, 1201
Switzerland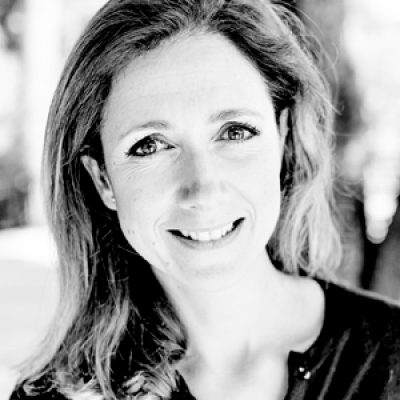 Caroline Mennetrier
Director of PR and Marketing Communication
33, Quai des Bergues
Geneva, 1201
Switzerland
---
Four Seasons Hotel des Bergues Geneva
PRESS KIT

Visit Four Seasons Hotel des Bergues Geneva Website