Back
Four Seasons Hotel des Bergues Geneva Launches "Lakeside Stories," with a Range of Summery Outdoor Activities and Culinary Experiences to be Enjoyed by the Lake
From wakeboarding and paragliding to sipping cocktails by the lake, there's plenty of summer fun to be had in Geneva
June 17, 2022,
Four Seasons Hotel des Bergues Geneva has launched Lakeside Stories, fun outdoor activities and al fresco culinary experiences that are perfect to enjoy with close friends and family. In the summer months, the Hotel takes on a veritable resort feel, with a relaxed, laidback vibe and plenty of activities to keep guests entertained. Set on the glistening shores of Lake Geneva, the Hotel makes for the perfect summer destination, with water sports aplenty, sunbathing on the rooftop terrace, and refreshing drinks and light bites to be enjoyed by the lake.
Izumi Rooftop and DJ Nights
The Hotel's stylish rooftop restaurant Izumi offers a special summer menu, with light dishes including yellowtail sashimi with yuzu soy sauce, and octopus carpaccio with jalapeño vinaigrette. In the afternoons, understated white and teak deckchairs are placed around the rooftop for guests to sit back and relax while catching a few rays and soaking up panoramic lake views. From 6:30 pm, live music and DJ sets playing lounge and jazzy tunes create a fun and upbeat ambience. Live Music Nights take place in June from Wednesday to Saturday and in July and August from Wednesday to Sunday. The summer cocktail list includes the restaurant's famous Wasabi Martini made with vodka and elderflower liqueur.
Exhilarating Outdoor Activities
Hiking
Geneva and the surrounding area offer scores of hiking routes perfect for all levels. Guests can enjoy leisurely walks around the lake or hiking on Mont Salève, dubbed "the balcony of Geneva," which offers more than 250 kilometres (155 miles) of mountain paths and sweeping views of Geneva and Mont Blanc. The Hotel's experienced coaches can also accompany guests to Mont Veyrier, which offers delightful views of Lake Annecy, and the UNESCO-designated Lavaux, a wine-producing region characterised by gorgeous terraces that carpet the lower slopes of the mountainside. For sweeping vistas, the panoramic loop hike to La Dôle (1,677 metres / 5,500 feet) is a great choice, passing through lush meadows and tranquil forests. The Jura Crest Trail linking Zurich and Geneva is another superb trekking route. The oldest long-distance hike in the country, it offers delightful views of the Alps, the Vosges and the Black Forest.
Water Sports
Upon request, the Four Seasons Hotel des Bergues Concierge Service can organise a range of exhilarating water sports for guests to fully experience the lake in summer. Wakeboarding and water skiing at sunrise offer the perfect opportunity to take in the beauty and stillness of the lake, while stand-up paddle boarding makes for the perfect morning workout. Amateur and experienced swimmers can gain more confidence in the water, practising breath control and swimming techniques with the Hotel's experienced instructors.
Paragliding
Guests can book a thrilling paragliding experience with a reputable local paragliding school. Lasting approximately one hour, the experience begins on Mont Salève, with paragliders soaring above Geneva to take in a bird's eye view of the city and the surrounding mountains.
Picnic on the Water at Sunset
For an intimate tête-à-tête or a much-needed catch up with friends, guests can enjoy a delicious picnic of Swiss and Italian delicacies aboard an elegant wooden sailing boat, taking in the lake panorama at sunset as they feast on delectable creations specially crafted by Michelin-starred chef Massimiliano Sena.
Fashionable Summer Drinks at Bar des Bergues
Bar des Bergues' expert mixologists have created a range of innovative mocktails using refreshing, summery ingredients. Attracting a hip crowd who come to see and be seen, the bar has a stylish, breezy terrace that looks out onto Geneva's lakefront promenade, offering fabulous views of the Jet d'Eau. The new cocktail menu includes a range of zesty non-alcoholic drinks such as Raspberry Ale, a fruity seasonal mocktail made with raspberry puree, peach, lemon and ginger ale; and Tender Blossom, a delicate, floral drink made with gin, eau de rose, elderflower liqueur, hibiscus syrup, lemon, ginger, lychee puree, and jasmine and green tea with notes of rose and lychee.
Dreamy Ice-Cream Flavours
Talented Pastry Chef Jean-Marie Roger has dreamed up a range of tantalizing ice-cream and sorbet flavours to keep deliciously cool this season. Available at Bar des Bergues, the ice-creams and sorbets come in a variety of flavours, with each spoonful providing an indulgent taste experience combining harmonious textures and exquisite flavours. These sweet treats look as good as they taste, making them the perfect summer delight to enjoy on the bar's fashionable terrace. Among the tempting flavours on offer are watermelon, alcohol-free piña colada and mojito.
Summer Pop-Up on Ile Rousseau
At Dumplings by the Lake, a stylish, breezy hangout on Ile Rousseau, guests and locals can sit back and soak up some summer sun while enjoying creative dumplings and cocktails by the water. Launched in exclusive collaboration with Madame Sum, the lakeside pop-up offers all day dining, with a selection of innovative sweet and savoury dumplings filled with fresh, seasonal produce including grilled broccoli with roasted almonds, pulled duck, and smoked BBQ brisket. Sweet creations feature apple crumble and indulgent chocolate spread fillings.
---
---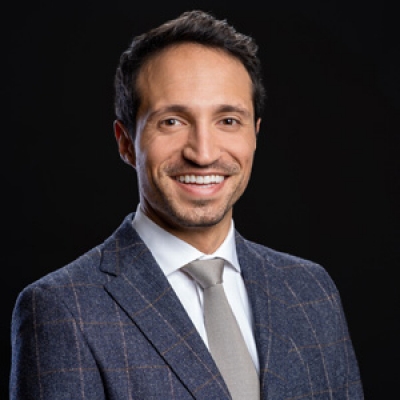 Mathias Dussoix
PR Marketing Communication Assistant
33, Quai des Bergues
Geneva, 1201
Switzerland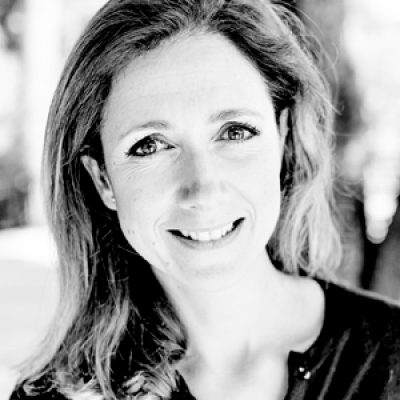 Caroline Mennetrier
Director of PR and Marketing Communication
33, Quai des Bergues
Geneva, 1201
Switzerland
---
Four Seasons Hotel des Bergues Geneva
PRESS KIT

Visit Four Seasons Hotel des Bergues Geneva Website