Back
Discover the Art of Swiss Wine with Four Seasons
Take a helicopter tour with Salvatore Salerno, Chef Sommelier at Four Seasons Hotel des Bergues, to explore the top Swiss wines
Switzerland is famous for the beauty of its lakes and mountains, its mouth-watering chocolate and delicious cheese. Lesser known, but just as impressive, is Swiss wine.
For the best introduction to Swiss wine, Salvatore Salerno, Chef Sommelier at Four Seasons Hotel des Bergues Geneva, is taking guests on an unforgettable helicopter journey into Swiss wine country.
Born in Palermo on the island of Sicily, but raised in the Italian style capital of Milan, Salvatore has built his career at Michelin-starred restaurants in Lyon, Monte Carlo and Paris. He first worked at Four Seasons Hotel des Bergues in 2010 as a Commis-Sommelier and has now returned as Chef Sommelier.
"It's wonderful to introduce our guests to the superb quality of Swiss wine," says Salvatore. "They're not widely known internationally, because nearly all Swiss wine is consumed within the country – with less than 2 percent exported. But wine here has a long history, dating back to the Roman era."
With "The Art of Swiss Wine" experience, Salvatore gives guests a first-person understanding of this national specialty with visits to two of the country's top vineyards.
The first stop is on the helicopter tour is Lavaux, a UNESCO World Heritage Site, just a 20-minute flight from Geneva. There's a definite Mediterranean character to the region. Established in the 11th century, the legendary Domaine Louis Bovard features south-facing terraced vineyards that are famous for their three suns: the real one, the one reflected in Lake Geneva and the one reflected by the stone walls. Guests can enjoy a wine tasting in the winery's "cave," served alongside classic Swiss appetisers such as viande de Grisson and local cheeses.
It's then another 20-minute flight to Valais, where Salvatore will take guests through the vast Domaine Jean-René Germanier, accompanied by Gilles Besse, a direct descendant of Monsieur Germanier who founded the estate in 1896. In this exclusive Four Seasons tour, guests enjoy a private wine tasting, as well as a chance to sample the winery's own unique version of raclette.
At day's end, back at Four Seasons Hotel des Bergues, guests may choose to experience a custom-tailored dinner at Il Lago, awarded with Michelin star under the culinary guidance of Massimilano Sena, where every course is accompanied by Swiss wines personally selected by Salvatore Salerno.
"The Art of Swiss Wine" is a wonderful full-day adventure for up to four guests – giving a deeper appreciation of Swiss culture and the luxurious lifestyle of Geneva. The starting price is CHF 5000, including wine tastings, appetisers and helicopter transfers.
---
--- Mathias Dussoix
PR Marketing Communication Assistant
33, Quai des Bergues
Geneva, 1201
Switzerland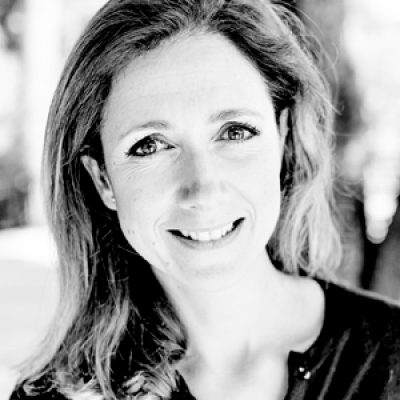 Caroline Mennetrier
Director of PR and Marketing Communication
33, Quai des Bergues
Geneva, 1201
Switzerland
---
Four Seasons Hotel des Bergues Geneva
PRESS KIT

Visit Four Seasons Hotel des Bergues Geneva Website