Back
Catch Restaurant at Four Seasons Hotel Guangzhou Presents A Sumptuous Feast of Premium Australian Beef
April 4, 2019,
From April 4 to April 8, 2019, Catch invites Chef Peter Van Es, the Brand Ambassador of Stockyard, to present local guests the most reputable wagyu beef with his well-trained cooking skills at Four Seasons Hotel Guangzhou. A lavish feast will be presented at Catch by using wagyu and angus beef provided by Stockyard, the most prestigious beef brand.
Born in Sydney, Peter Van Es, worked under a well-known Michelin star Chef Michel Roux in the UK and then moved back to his hometown for higher career pursuit. For more than three decades, he accumulated a wealth of cooking experiences and gained 14 national awards. "Simple food, cooked well," Van Es says. "My food is for those who believe the quality of a dish comes from accumulating the freshest of ingredients."
Stockyard specialises in the production of long grain fed angus and wagyu beef using non GMO feedstuffs and no growth hormones. All the wagyu cattle are fed by grain in the feedlots located in the southeast of Queensland for an excess of 400 days to ensure best quality. Among them, the marbling level of M9 Kiwami wagyu beef is famous for its combination of silky flavours, tenderness, taste and juiciness.
According to different parts and texture, Chef Peter creatively designs a selection of wagyu beef dishes that are cooked in variety styles. Chuck tender in a smoked way, the flavour will be fully enhanced by the smoked aroma. To grill wagyu striploin with perfect marbling can both keep the juice inside and bring up a fantastic taste. Most excitingly, he intensively turns wagyu beef into a sweet flavour in a sugar-cured method and even puts it into a French-style dessert. With the stunning night view at Catch, it might be the ultimate dining experience.
From April 4 to April 8, 2019, Chef Peter Van Es will present a sumptuous feast of wagyu beef at Catch. Price is CNY 888 per person for a set and subject to 15 percent service charge (applicable government tax included). Both set menu and a la carte menu will be served until May 5, 2019. To satisfy guests' craving for premium beef, Catch will also launch a Sunday Brunch for only one day on April 7, 2019, presenting an extensive choices of fresh salad, seafood, dessert and Stockyard beef dishes. For reservations, call Catch at 86 (20) 8883-3300.
Set Menu:
Sugar cured wagyu beef, caramelised macadamia nuts
Wagyu 8+ Grade oyster blade, pickled jalapeño, smoked chuck tender, goat cheese
Sour beef soup, braised wagyu beef pot stickers
Kiwami striploin, mushroom, loaded polenta, red wine vinegar
Caramel crème napoleon, pear, sorbet, chocolate crumble, wagyu floss
---
---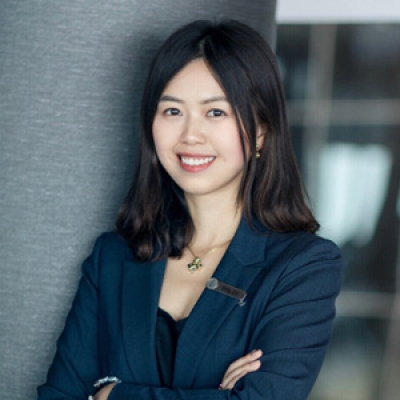 Ditty Liu
Director of Public Relations
5 Zhujiang West Road, Pearl River New City, Tianhe District
Guangzhou, Guangdong 510623
China
---
Four Seasons Hotel Guangzhou
PRESS KIT

Visit Four Seasons Hotel Guangzhou Website