Back
Celebrate Global Wellness Day at Four Seasons Hotel Guangzhou
May 30, 2019,
Four Seasons Hotel Guangzhou will celebrate Global Wellness Day on June 8, 2019 with a series of wellness activities at South Star on 99F, aimed at restoring the body, mind and spirit.
Begin the day with morning yoga and meditation led by Indian Yoga Master Yogi Giri. Keep the body and mind balanced with a singing bowl session. At noon, under the tutelage of Hotel Chef Leo, guests can learn to combine trendy healthy eating with simple nutritional concepts while making their own lunches. Finally, under the guidance of Mr. Guo Jian, the teacher of Yoga Body and Mind Growth, discover elegant poses combined with meditation to release pressure and calm the mind.
"Through the slogan of 'One day can change your whole life', Global Wellness Day reminds the entire world of the importance of living well, encompassing everything from exercise and healthy diet, positive thinking, to the harmony between body and spirit. We hope that guests can release their daily pressure through the entire day activities and reach higher quality of health." said the Director of Spa.
Global Wellness Day activities at Four Seasons Hotel Guangzhou are open to public on a first come, first served basis. Advanced registration is required. For details and registration, please call Hua Spa at 86 (20) 8883-3000.
Follow Weibo @广州四季酒店 or Instagram @fsguangzhou and celebrate Global Wellness Day with hashtag #FSWellness and #GlobalWellnessDay.
About Hua Spa
The award-winning Hua Spa at Four Seasons Hotel Guangzhou offers an ideal retreat from the hectic pace of the city. Spectacularly located on the 69th floor of the iconic Guangzhou International Finance Center in the Pearl River New City, it is the highest spa in town boasting views of the Pearl River and Baiyun Mountains. This sophisticated urban sanctuary offers nine treatment rooms, all with natural light through floor-to-ceiling windows. Hua Spa's facilities include a comprehensive 24-hour Fitness Center equipped with cardiovascular equipment, weight-training machines and free weights, energized by natural lights from the floor-to-ceiling windows.
---
---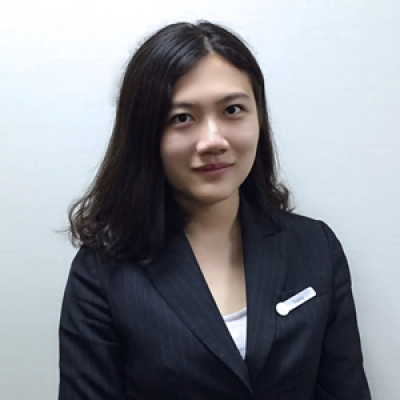 Trerry Chen
Assistant Public Relations Manager
5 Zhujiang West Road, Pearl River New City, Tianhe District
Guangzhou, Guangdong 510623
China
---
Four Seasons Hotel Guangzhou
PRESS KIT

Visit Four Seasons Hotel Guangzhou Website