Back
Tian Bar at Four Seasons Hotel Guangzhou Launches Flower-Inspired Cocktail Menu for the City's Tastemakers
October 1, 2019,
Four Seasons Hotel Guangzhou is elevating the art of the cocktail in collaboration with Hope & Sesame, the #35 bar of Best 50 Asian Bars 2019. Guests who want something other than a traditional cocktail in Tian Bar can have a special drinking experience brought to them on a flower-inspired menu, and made by the bartender specially trained by Hope & Sesame.
Inspired by the concept of "The City of Flowers" Guangzhou, which enjoys blooming throughout the year and is nicknamed Huacheng in Chinese, Tian Bar presents a modern flower-centric cocktail menu that intertwines art and creative cocktails, taking guests on a journey of visual and flavour indulgence.
Golden Chrysanthemum, one of the signature cocktails to be highlighted on this flowery menu, is infused with luscious chrysanthemum syrup and bitter Fernet Hunter, and it emphasises its depth of flavour with aromatic champagne vinegar. By using two kinds of classic rums, Flor de Cana 7 Years Reserva and lemon Yaguara Branca Cachaca as base wine, Osmanthus elevates its subtle flavours of osmanthus, caramel and smoke to make it an artfully balanced and refreshing cocktail for a perfect evening.
"Our guests are tastemakers with distinct personality and style. They love our bar in the clouds but wanted other styles too," says Giuseppe Magno, Director of Food and Beverage of Four Seasons Hotel Guangzhou. "Guests can enjoy the craftsmanship that bartenders embody and see just how seriously Tian Bar takes the art of providing them with the best cocktails possible."
Apart from six signature cocktails and two mocktails on this new menu, Tian Bar also presents eight classics from the regular menu, savoury tapas, a selection of cheeses, sweets and more indulgence.
Located on the 99th floor of Four Seasons Hotel Guangzhou, Tian Bar offers a spectacular view of city skyline. Cut from a single piece of rare multicoloured agate, the bar serves as an excellent conversation-starter at the cocktail lounge. Tian Bar offers up to 100 beverage choices including selected wines, premium champagnes and special crafted cocktails. Settle in for an evening of drinks and music with city night views.
About Hope & Sesame
Also known as MiaoQian Bing Shi (庙前冰室), Hope & Sesame is the first speakeasy cocktail bar in Guangzhou. Tucked away behind a traditional Cantonese cafe in the quaint neighbourhood of Dongshan Kou, the bar is a unique testing ground for cocktail innovation. From liquid clarification and exploration of different ices to sous-vide infusions and distillation, guest will discover a wide repertoire of techniques that ultimately perfect the drink. Behind another secret door within Hope & Sesame, there is the iconic "The Jazz Room," a salon with passionate jazz players congregating nightly to perform lively tunes, and a true sanctuary even for the most discerned jazz enthusiasts.
---
---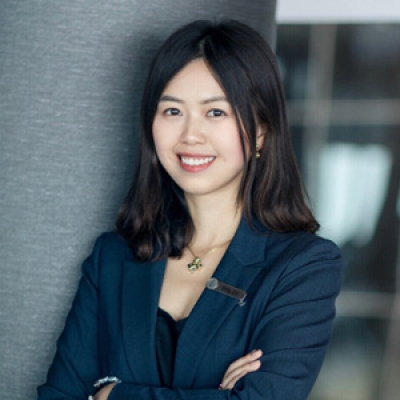 Ditty Liu
Director of Public Relations
5 Zhujiang West Road, Pearl River New City, Tianhe District
Guangzhou, Guangdong 510623
China
---
Four Seasons Hotel Guangzhou
PRESS KIT

Visit Four Seasons Hotel Guangzhou Website