Back
Executive Pastry Chef Keng Seng Mak Debuts Seasonal Berries Dessert Collection at Four Seasons Hotel Guangzhou
January 6, 2020,
Executive Pastry Chef Keng Seng Mak artistically presents a new collection of cake and desserts with seasonal berries and fresh fruits at Four Seasons Hotel Guangzhou, immersing guests in a twist of classic and creative sweet flavours in the upcoming season.
Having worked in China for a couple of years, Malaysian native Chef Mak knows the Chinese's tastes well. "Nutritious, healthy and tasty berries are the perfect partner for dessert. Foodies are fond of cakes with berries due to their colourful fantastic appearance." Compared to the previously popular strawberry shortcake, the new one has been totally upgraded. A fluffy vanilla sponge cake is filled with layers of whipped cream and then fresh juicy strawberries are added on top. The blueberry cheesecake is also a new must-try item. For a softer texture, based on his experience, he changed the baking process of the blueberry cheesecake to a lower temperature.
Apart from the berry desserts, a couple of mini cakes are specially designed. Dolcetto welcomes back the lemon meringue tart on the dessert list. To make it lighter, Chef Mak tried to make the frosting in a more Italian way, mixing egg white with syrup. Meanwhile, the tiny mango yuzu cake is a creative twist of sweet and sour flavours, which brings some fresh summer vibes to the cold winter season. More than just a cake, Chef Mak adds a fantastic presentation: a glossy mango cream over the almond cake makes it look like a reflective mirror. Originating from Australia, the chocolate layered hazelnut crunch cake has gained popularity all over the world with its crunchy taste.
Chef Keng Seng Mak has more than two decades of experience in the pastry industry. Before joining Four Seasons Hotel Guangzhou, he worked in several international luxury hotels including Mandarin Oriental and Shangri-la. Hailing from Malaysia, Chef Mak won Gold and "The Best Pastry Chef of The Year" award in the well-recognised Sugar Show Piece Competition. Moreover, under his leadership, the China team won fourth place in the World Pastry Cup at Las Vegas in 2012. Having stayed in China for more than a decade, he loves discovering the trends of Chinese taste and local pastry during his spare time. "It's getting more and more challenging for pastry in China. Guests may know much more than a pastry chef does, which really drives me to think out of the box. Both aesthetics and nutritional value really matter a lot in a dessert nowadays," says Chef Mak.
---
---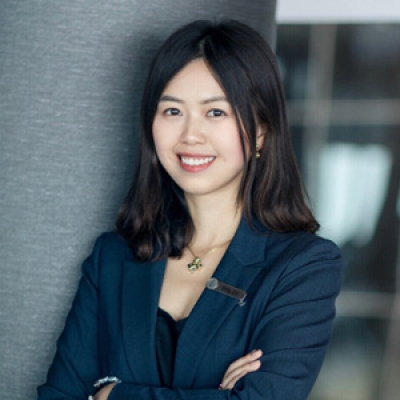 Ditty Liu
Director of Public Relations
5 Zhujiang West Road, Pearl River New City, Tianhe District
Guangzhou, Guangdong 510623
China
---
Four Seasons Hotel Guangzhou
PRESS KIT

Visit Four Seasons Hotel Guangzhou Website