Back
Catch Elevates Dining to New Heights at Four Seasons Hotel Guangzhou with the Launch of a New Menu
January 18, 2021,
Catch has introduced a new a-la-carte menu to welcome 2021. The marriage of spectacular views and the freshest seasonal produce and sustainable seafood ingredients in the market, combined with Chef Jeffrey Zeng's innovative new menu, has redefined this one-of-a-kind restaurant in Guangzhou.
Highlights of the seafood offerings include yuzu-flavoured Hokkaido scallops tartare – which contrast beautifully with local king clams, paired with kaluga caviar and seaweed tuille - a sumptuous combination of extraordinary flavours from the sea.
Guests may also indulge in one of the restaurant's signature dishes, crispy-skinned Chinese amadai, celeriac purée in an herb sauce with fresh local amadai from the South China Sea, prepared using Japanese techniques. As a starter, the velvety smooth pumpkin velouté prepared with a combination of fresh local ingredients, results in mild spicy yet sweet and refreshing flavours. The addition of curry pumpkin "gnocchi," pumpkin sable and pumpkin seeds bring savoury and rich flavours to the soup.
Aside from seafood, guests may enjoy premium prime cuts from made-to-order grilled Australian M9+ wagyu sirloin served with fermented bean curd and aubergine purée, and Dorset snails with smoked mustard. The unique marbling in wagyu beef provides a juicy, buttery caramel taste sensation and a beefy aroma. Chef Jeffrey however does not pair the beef with typical western sauces -- he prefers Chinese traditional fermented bean curd as the dressing, to balance the salty flavour.
Other tantalising delicacies include seasonal favourites such as spiny lobster, green pea fregola, coconut foam in black pepper sauce; foie gras terrine, Belgian pear chutney, pear consommé jelly, and finish off with irresistible desserts including Eight Elements of Chocolate and spiced pineapple carpaccio, almond orange tuille with coconut lime sorbet. Carefully chosen house wines, Champagnes, spirits and cocktail pairings are available upon request.
About Catch
Crowning Four Seasons Hotel Guangzhou on the 100th floor, Catch is a spectacular fine dining seafood restaurant. The restaurant's contemporary style combined with a tranquil ambience is the perfect setting for intimate dining, surrounded by panoramic views of the skyline. Catch seats 102 guests, including one private room, and offers three unique semi-private couple seats featuring stunning views of Canton Tower and the Pearl River below. The restaurant selects only premium seafood ingredients and the freshest local produce and boasts a robust wine and whiskey selection.
---
---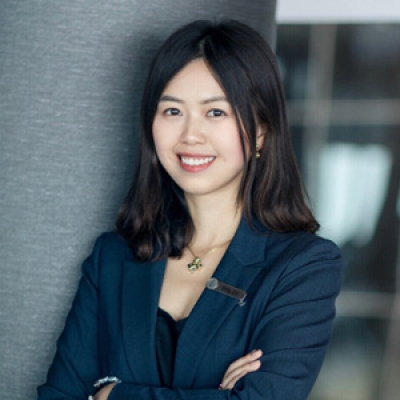 Ditty Liu
Director of Public Relations
5 Zhujiang West Road, Pearl River New City, Tianhe District
Guangzhou, Guangdong 510623
China
---
Four Seasons Hotel Guangzhou
PRESS KIT

Visit Four Seasons Hotel Guangzhou Website