Back
Four Seasons Hotel Hampshire Introduces the Jameson Retreat
February 7, 2018,
Four Seasons Hotel Hampshire launches the Jameson Retreat set against the backdrop of the stunning Hampshire countryside. Curated by leading elite trainer and fitness expert Harry Jameson, this uniquely personalised retreat offers a highly targeted four-day health and lifestyle program designed to motivate guests to maintain a consistent fitness regime, combining bespoke training sessions, treatments and nutrition, leading to sustainable, life-long wellbeing changes, and not only a New Year's resolution.
Pre-departure, a detailed lifestyle assessment will be carried out by Harry and his team, comprising of yoga and meditation expert Lotte Bowser and former international hockey player turned personal trainer Kate Maxey. This is followed by a three night stay at Four Seasons Hotel Hampshire, set on 500 acres (200 hectares) of parkland, where the program encourages and supports healthy living and regular, effective training. Upon return, guests will be able to add an individually designed five-week program of personal training and aftercare, followed by a re-assessment.
The pre-retreat assessment is an opportunity for comprehensive physiological testing of all guests. Biometric tests are carried out and are specifically designed to equip Harry Jameson and his team of trainers, nutritionists and physiologists as well as the skilled team of therapists and chefs at Four Seasons Hotel Hampshire with the tools and knowledge required to construct individual programs for each participant. Stress and sleep monitoring, body composition and food intolerance testing are all covered, providing a detailed full-body overview of health and wellbeing.
During the Jameson Retreat at Four Seasons Hotel Hampshire, daily personal training with Harry and his expert team will be tailored specifically to address each client's personal challenges and requests. Group sessions will be complemented by individual sessions, group yoga practice and morning fasted cardio workouts, and will take place in the Hotel's newly renovated fitness studio, or outside in the fresh air on the Hotel's expansive grounds.
To enhance the effectiveness of their training program, guests will receive several deep tissue and detoxifying treatments during their stay in The Spa, located in the renovated stable block, and guests will also be welcome to make use of the facilities including the conservatory-style swimming pool, outdoor vitality pool, steam rooms and saunas.
Using the detailed results of the pre-assessment test, guests' meals during their stay at Four Seasons Hotel Hampshire will be carefully prepared with each individual in mind. Expertly crafted by chefs at Wild Carrot, the Hotel's newly opened restaurant, the nutritious menu will be designed to repair and refuel, using only the freshest seasonal ingredients from Hampshire markets and further afield.
Following the four day stay at Four Seasons Hotel Hampshire, guest are able to remain in close contact with their assigned trainer as they are guided through the five week aftercare training package with a total of 10 training sessions at some of London's top training facilities.* A final health assessment and consultation will map each guest's progress and provide in-depth analysis data
The Jameson Retreat at Four Seasons Hotel Hampshire will run in March, June and November 2018. Prices for the Jameson Retreat at Four Seasons Hotel Hampshire start from GBP 2,999 per person sharing a double room and include: full health assessment and consultation, four day/three night full board residential stay, and re-testing.*
* Maximum of 20 participants per retreat. The aftercare package for sessions during the five weeks between assessments is at an additional cost of GBP 1,000 for ten hours of training. To register interest in The Jameson Retreat, call Four Seasons Hotel Hampshire on 012 5285 3000.
About Harry Jameson
Harry Jameson is an elite level personal trainer and health and fitness expert. Primarily based in and around Central London, Harry and his team provide the very best in personal training, strength and conditioning and health and lifestyle management services. Over the past ten years, Harry has built an impressive portfolio and now works with some of the industry's most prestigious trainers and business professionals within the sports, finance and entertainment sector; merging together to craft the highest level of health and lifestyle management services available in the UK and worldwide. A firm believer in training the mind as well as the body to drive maximum results, Harry's meticulous approach to training clients is based on psychological scientific foundations obtained through a degree in sports science and psychology alongside own personal research and development. Furthermore the Jameson concept is enhanced by their selection of handpicked health partners who join together to assess, create and facilitate life-changing results.
---
---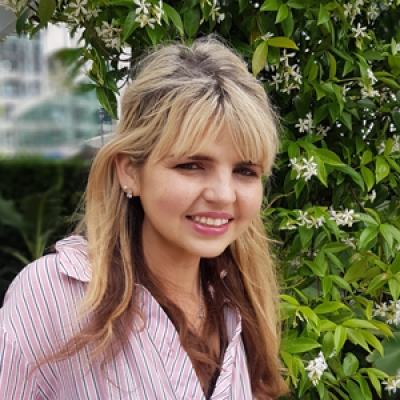 Alana Hebenton
Public Relations Executive
Dogmersfield Park, Chalky Lane
Hook, Hampshire RG27 8TD
UK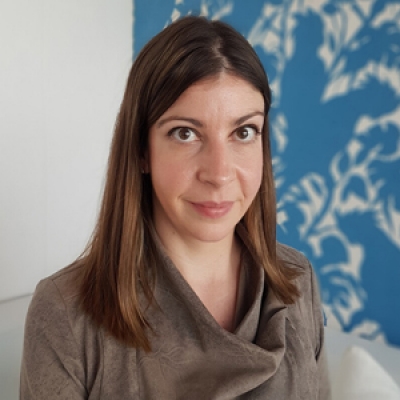 Caroline Drayton
Director of Communications UK Collection
Hamilton Place, Park Lane
London, England W1J 7DR
United Kingdom
---
Four Seasons Hotel Hampshire, England
PRESS KIT

Visit Four Seasons Hotel Hampshire, England Website