Back
Four Seasons Hotel Hampshire and the Terry Fox Run Join Together Once Again to Raise Money for Cancer Research
August 27, 2020,
The UK will bring together millions of people to participate in Terry Fox Runs worldwide via a virtual event on September 20, 2020 to honour the 40th anniversary of Terry Fox's historic Marathon of Hope.
Terry Fox, a 22-year-old athlete who lost his leg to osteogenic sarcoma, a rare bone cancer, made headlines in 1980 when he ran 3,339 miles over 143 days across Canada to raise awareness and money for cancer research.
Known as the Marathon of Hope, Terry had planned to run across the country, but he had to stop sooner than anticipated on September 1, 1980 as sadly the cancer had spread to his lungs. During the Marathon of Hope, he averaged a marathon every day having a unique hop as he used a prosthetic leg.
Inspired by Terry, Four Seasons Founder and Chairman Isadore Sharp personally pledged to Terry's cause and wrote to 999 other Canadian executives urging them to support cancer research. Sadly Terry succumbed to the disease the following year. The first Terry Fox Run was organised by Sharp and Four Seasons and held in 1981, and today there are more than 9,000 annual Terry Fox Runs around the world, all volunteer led and organised. To date more than GBP 500 million has been raised.
To celebrate the 40th anniversary of the Marathon of Hope, the team at Four Seasons Hotel Hampshire is delighted to once again support the charity and help support the cause by inviting guests from all around the world to participate in the Terry Fox Run on Sunday, September 20, 2020 for a virtual run, walk or bike ride.
This is the first time that the event will be held in the UK for 13 years and to mark this milestone, the UK Terry Fox Association has partnered with The Institute of Cancer Research, a world-class cancer research organisation with academic excellence in cancer discoveries for more than 100 years. The money raised for this UK charity will stay in the UK for cancer research.
The event is free to enter, non-competitive and open-to-all. Participants are just being asked to share their achievements by posting a picture of their run, walk or bike ride on social with #TerryFoxRunUK to celebrate that same hope and community that inspired the first run organised by Terry Fox in 1980.
Those interested in participating can register here.
Andrew Harrison, General Manager of Four Seasons Hotel Hampshire says: "We are delighted to bring the Terry Fox Run back to the United Kingdom and once again support this fantastic cause. Four Seasons invites runners, walkers and riders to take part in this virtual event and continue to support Terry's legacy to raise funds for cancer research in his name."
Neil Johnson, Chair of the UK Terry Fox Association says: "We are very excited to bring this iconic fundraising run back to the UK after 13 years and to have partnered with one of the world's best cancer research organisations, the ICR. Terry has been an inspiration to Canadians who have been touched by cancer for 40 years now. We hope that by launching the run in the UK, albeit virtually this year, we can inspire and educate everyone in the UK about Terry Fox's legacy and in doing so, create positive change in the field of UK cancer research. As Terry Fox once said, 'Anything is possible if you try,' and I think he would be proud of the flexibility and perseverance shown by everyone involved in ensuring that the run still goes ahead despite the challenges posed by the pandemic. We hope to resume a traditional event in Battersea Park in September 2021."
---
---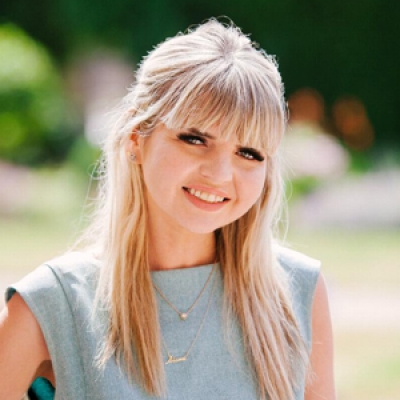 Alana Hebenton
Public Relations Executive
Dogmersfield Park, Chalky Lane
Hook, Hampshire RG27 8TD
United Kingdom
---
Four Seasons Hotel Hampshire, England
PRESS KIT

Visit Four Seasons Hotel Hampshire, England Website