Back
Enjoy a Taste of Four Seasons Hotel Hampshire at Home
September 20, 2021,
Named after the dainty white wildflower that grows plentifully in the fields of Dogmersfield Park, Wild Carrot at Four Seasons Hotel Hampshire has become renowned for its seasonal dishes, made with the finest produce found in Hampshire markets and further afield.
Now, as the property enters a new season and enjoys the delicious fruits of autumn, Wild Carrot is inviting guests to continue their dining journey at home with a delicious range of jams and chutneys.
Crafted by Four Seasons Hotel Hampshire Executive Chef Paolo Belloni, the country-inspired products have all been made with locally sourced ingredients, with a delicious choice of strawberry jam, orange marmalade, tomato relish, BBQ sauce and onion chutney. Each item is 320 grams, or 11.25 ounces.
BBQ Sauce - GBP 6.50
For the perfect BBQ sauce, Chef Paolo preserves apples fresh from the onsite orchard using a quick lacto fermentation process to maintain a good level of acidity, creating an original seasonal taste. Paolo then combines the apples with Buffalo Trace, straight bourbon whiskey and Spanish smoked paprika, to add a smoky flavour. This spiced treat can be found in Wild Carrot's famous burger and is great to use at home as a glaze on cuts of meat to add a twist to traditional dishes.
Tomato Relish - GBP 6.50
A beautiful fusion of fresh Isle of Wight and Italian tomatoes, the Tomato Relish recipe uses a slow cooking process, cooking the sauce for 24 hours with British cider vinegar and organic spices. Chef Paolo recommends using this as an addition to cheese condiments, burgers and vegetarian meals.
Onion Chutney - GBP 6.50
In collaboration with Good Earth Growers, Wild Carrot's Onion Chutney uses Cornish red onions. The natural sweetness of the onions takes the flavours to another level, combining onions with Hampshire beetroot juice to keep the balance between sweet and savoury while the addition of balsamic vinegar from Modena, Italy adds a modern touch. "Enjoy this chutney with cheese platters, burgers (BBQs) or for your own homemade quiche," explains Chef Paolo.
Orange Marmalade - GBP 6.50
For the breakfast stapl, Orange Marmalade, Chef Paolo used organic Seville oranges, freshly picked from their season last winter and marinated for 24 hours in their own juice to achieve a perfect combination of sweetness and acidity. Taste this citrus classic in Four Seasons Hotel Hampshire signature afternoon tea or take home and add some zest to dessert.
Strawberry Jam - GBP 6.50
Hampshire is home to countless strawberry farms, making it a great place to source strawberries for Wild Carrot's special strawberry jam. Using 100 percent organic strawberries, the jam is combined with Tahitian vanilla, preserved lemon and a touch of magic from the Hotel's Pastry Team. It's delicious with breakfast and afternoon teas or simply added to any dessert.
Hazelnut Spread - GBP 13.50
For pure indulgence, the hazelnut and chocolate spread uses the best hazelnuts in the world from the Piedmont region in northern Italy and Valrhona Dark Gianduja chocolate to create a silky-smooth texture. "The key to success is not only with what you add but what you don't add," Paolo explains. "This in mind, we don't use any palm oil or agent. Indulge yourself by spreading it on top of your toasted brioche in the morning or your very special treat at any given moment."
---
---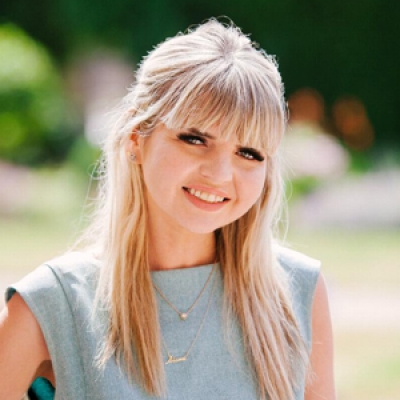 Alana Burnett
Public Relations Manager
Dogmersfield Park, Chalky Lane
Hook, Hampshire RG27 8TD
United Kingdom
---
Four Seasons Hotel Hampshire, England
PRESS KIT

Visit Four Seasons Hotel Hampshire, England Website