Back
Blackberry Season Marks the Arrival of Autumn at Four Seasons Hotel Hampshire
Throughout the English countryside, tangled prickly shrubs are beginning to fruit in woodlands, farmland, hedgegrows and gardens, their army of thorns providing shelter for plump, deliciously rich purple blackberries. In Britain, this is nature's way of telling us that autumn is on its way.
The British blackberry season peaks in the month of August, sweetness becoming more pronounced in the month of September, and harvesting continuing until the first frosts in November. In Britain, blackberries can be considered a staple fruit, and blackberry picking a very quintessential British pastime, as families traditionally spent autumn days foraging in search of the sweet berries, to turn into delicious jams and conserves, and to add to homemade pies, cakes, trifles and crumbles.
Blackberries have also played their designated part in British history. During the First World War, when food in England was scarce, many schools instructed their children to take part in blackberry picking during school hours, gathering as much of the fruit as possible to then be turned into jam to feed the soldiers. Some schools have recorded to have collected more than 180 pounds (81 kilograms) of blackberries each to be made into jam for the troops!
At Four Seasons Hotel Hampshire, Chef Dirk Gieselmann has found these nibbly berries growing in knotty bushes on the Estate's south-facing fields, behind the tennis courts. Along with his culinary team, Chef Dirk has battled the brambles collecting all the fruit to create some delightful seasonal offerings for guests to enjoy until November comes around.
From a sumptuous vanilla and blackberry cheesecake to round up an evening meal – the sweetness of the vanilla blending lusciously with the slight tartness of the berry – to blackberry preserve, accompanied by crumbly scones to enjoy with afternoon tea.
For those seeking a healthy yet tasty lunch, in Café Santé guests can delight in chicken, Hampshire watercress and blackberry salad, with a rich blackberry balsamic dressing drizzled over quinoa, spinach and feta. Did you know that the blackberry is an anti-ageing fruit? Full of anti-oxidants, it helps the body to make collagen to maintain healthy skin!
Cocktail lovers can enjoy Barman James Edwards' own take on the traditional Bramble, a delicious gin-based drink, as well as his blackberry cordial creation, to be enjoyed with soda or as a delicate touch in iced tea with lemon.
For those wishing to have a go and picking their own blackberries this season, it's not yet too late! The Concierge team at Four Seasons Hotel Hampshire has put together a list of recommended farms offering blackberry picking within close distance of the Hotel:
For more information, contact the Concierge team on concierge.hampshire@fourseasons.com, or telephone 01252 853123.
---
---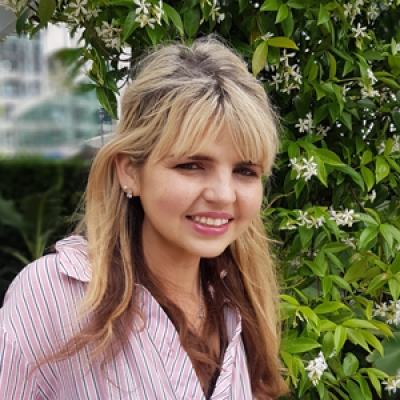 Alana Hebenton
Public Relations Executive
Dogmersfield Park, Chalky Lane
Hook, Hampshire RG27 8TD
UK
---
Four Seasons Hotel Hampshire, England
PRESS KIT

Visit Four Seasons Hotel Hampshire, England Website