Back
Celebrate the Lunar New Year in Style at Four Seasons Hotel Hangzhou at West Lake
December 23, 2019,
Hangzhou at West Lake, China
With the Year of the Rat almost here, celebrate this Lunar New Year at Four Seasons Hotel Hangzhou at West Lake. Whether local or in residence at the Hotel, all can experience the very best this wonderful festival has to offer with friends and family.
"The Lunar New Year is the most important holiday in China and a very special time to bring families together," says Michael Branham, General Manager of Four Seasons Hotel Hangzhou at West Lake. "The feeling of joy around the table with family makes the journey of the New Year rush worthwhile for every Chinese. The richness and tradition of Chinese culture makes the festival even more unique. We would be delighted to welcome you as you celebrate this Spring Festival gathering."
Flavours of Chinese New Year
January 24, 2020 from 5:30 to 10:00 pm

Jin Sha Chinese New Year Eve's Dinner: CNY 998* per person at Dining Hall; Set Menu for 6-15 persons per table from CNY 6,888* to CNY 13,888* per set
WL Bistro Chinese New Year Eve's Dinner: Family Style Set Menu for 4-5 persons, CNY 3,888* per set
Dining in the award-winning Jin Sha is the perfect place to get the New Year off to a perfect start. Chef Wang Yong has created an unforgettable menu.
Exclusive Spa Offer
January 1 to 31, 2020 from 10:00 am to 10:00 pm

The Spa New Year Revival Package: 90/105 minutes, CNY 1,780*/1,980*
Visit The Spa where guests will be taken on an exclusive journey of renewal and rejuvenation with this specially designed New Year package.
The package includes:
60/75 minutes Full Body Massage
30 minutes Hydrating Mask Mini Facial
Bulgari Hair Care Gift Box
Embrace the Cultural Traditions of Chinese New Year
Buddha Blessing Ceremony
January 25, 2020 from 8:30 to 9:30 am
Hotel Garden
Complimentary for Hotel guests
It is traditional for Chinese to pray on the first day of the Lunar New Year and wish for happiness and prosperity. Four Seasons would like to cordially invite guests to join in this tradition and attend the Buddha Blessing Ceremony in the Hotel garden.
Lion Dance Performance
January 25, 2020 from 9:18 to 9:30 am
In front of Hotel main entrance
Complimentary for Hotel guests
The Lion Dance is one of the most widespread folk dances in China. The lion is regarded as a mascot, which can bring good luck in Chinese tradition. The dance has a recorded history of more than 2,000 years.
Traditional Handicrafts
January 25 to 29, 2020 from 1:00 to 5:00 pm

Hotel Lobby
Complimentary for Hotel guests
Enjoying a variety of traditional activities, including making one's own Chinese knot, lantern or clay doll under the guidance of experienced local craftsmen. These activities area perfect reflection of the charm of Chinese culture.
Discover Local Culture with Four Seasons
Plum Blossom Bursts into Bloom
January to March 2020
Lingfeng Peak, in the Hangzhou Botanic Garden, five minute walk away from Hotel
Ticket Price: USD 1.50 per person
Compared to other plants in chilly winter, the plum blossom welcomes this season as its best time of the year. To appreciate this flower, don't forget to visit the Lingfeng Peak, which covers an area of more than 133,200 square metres (1.4 million square feet) and is home to more than 5,000 plum trees. The 200 square metre (2,150 square foot) platform called Yao Tai, half way up the peak, is the best vantage point in which to view this spectacular scene.
Temple Fair
January 24 to February 8, 2020 from 8:00 am to 9:00 pm

Qinghefang Historical Street & Chenghuang Pavilion, 20-minute drive away from Hotel
During the Chinese New Year, Temple fair is one of the most important activities, and a traditional cultural event where all kinds of Chinese folk arts such as a lantern exhibition and acrobatic performances can be experienced, and as well as authentic local snacks. Wushan Temple Fair has more than 800 years history since the Southern Song Dynasty (1127-1279), which welcomes thousands of visitors annually to its celebrations.
For all inquires contact the hotel via Four Seasons Chat from Mobile App or email reservations.hangzhou@fourseasons.com or call 86(571) 8829-8888.
*All prices are in CNY unless otherwise noted and subject to 15 percent service charge (applicable taxes included).
---
---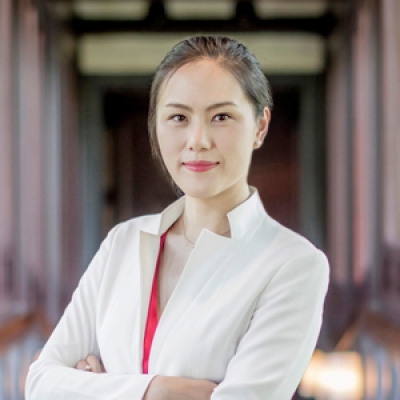 Cecilia Xu
Assistant Director of Public Relations
5 Lingyin Road
Hangzhou, Zhejiang 310013
China
---
Four Seasons Hotel Hangzhou at West Lake
PRESS KIT

Visit Four Seasons Hotel Hangzhou at West Lake Website