Back
Jin Sha and WL Bistro at Four Seasons Hotel Hangzhou at West Lake Both Awarded Three Glasses by China's Wine List of the Year
"A friend of wine, a friend of mine." - Head of Sommelier Simon Li
December 9, 2019,
Hangzhou at West Lake, China
China's first and most prestigious award for Wine List of the Year has unveiled its 7th wine ratings, recognising Jin Sha for the second consecutive year with the Three Glasses rating. This year, WL Bistro debuted on the list, also with Three Glasses, the highest rating awarded. Simon Li, head sommelier at Four Seasons Hotel Hangzhou at West Lake feels incredibly proud for selecting some great wines.
"I am thrilled that both our restaurants were awarded Three Glasses. As Hotel head sommelier, I drive myself not only to have a deep understanding of the wine but also for wine pairing with various cuisines. Jin Sha's wine pairing menu with seven signature dishes is a firm favourite of our guests," says Simon Li. "This is a very interesting time for wine in China and I have experienced first-hand Ningxia, China's most famous wine region, which is beginning to be recognised for its premium wine production. Our wine list includes several Chinese wines including: Grace Vineyard Tasya's Reserve Marselan from Shanxi, Jade Vineyard Aria Reserve from Ningxia, Tiansai Skyline of Gobi, Marselan from Xinjiang. Chardonnays such as Legacy Peak Kalavinka, Ningxia and Jiabeilan Estate, Ningxia are becoming increasingly enjoyed by both Chinese and western guests."
"We are extremely honoured to be the only hotel in Hangzhou to have the Three Glasses each for two restaurants and we are immensely proud of Simon. The award is a tremendous recognition for his dedication and passion in delivering an outstanding wine selection for every guest to savour," says Michael Branham, General Manager of Four Seasons Hotel Hangzhou at West Lake. "We will continually strive to deliver the very best premium wine choice to our discerning guests."
About China's Wine List of the Year
The Wine List of the Year Awards were established by Tucker Seabrook (Est. 1838). In 1994, the Wine List of the Year Awards were launched in Australia and are now among the most prestigious award programs for wine lists in the world. In 2012, China's Wine List of the Year Awards were launched by the founders – Wine List of the Year Awards founders Tucker Seabrook and Rob Hirst, and the Asia Wine Institute's Tommy Lam. In 2018, PINOR, founded in 2013 and today regarded as one of China's leading wine web media organisations and one of the most professional and rigorous, was invited to join the China Wine List of the Year Awards team as a strategic partner.
By the end of 2019 there were 1,000 catering organisations nationwide participating in China's Wine List of the Year Awards, covering Hong Kong, Macao, Taiwan and more than 60 provinces and municipalities across China. 2019 there are 200 food industry participates and 63 One Glass, 64 Two Glasses and 74 Three Glasses.
---
---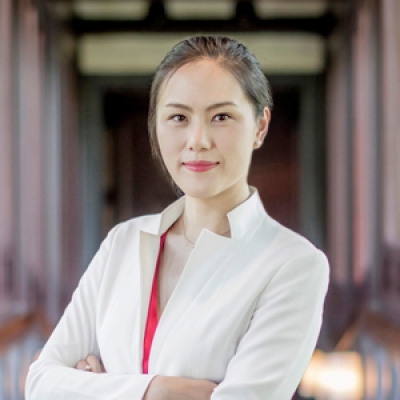 Cecilia Xu
Assistant Director of Public Relations
5 Lingyin Road
Hangzhou, Zhejiang 310013
China
---
Four Seasons Hotel Hangzhou at West Lake
PRESS KIT

Visit Four Seasons Hotel Hangzhou at West Lake Website