Back
The Taste of Autumn: Garden Afternoon Tea is Set to Launch at Four Seasons Hotel Hangzhou at West Lake
September 10, 2021,
Hangzhou at West Lake, China
A new season of garden afternoon tea unfolds at Four Seasons Hotel Hangzhou at West Lake. This season's afternoon tea is inspired by the taste of autumn from grain abundance, fruits harvest, and fragrance of osmanthus, which is Hangzhou's official city flower, and continue to adhere to the concept of health and sustainable development utilising seasonal ingredients, without any additional colouring and additives, placing an emphasis on reducing food waste reduction.
"Guidé par ton odeur vers de charmants climats"
"I was inspired by a French poet Charles Pierre Baudelaire's poem Les Fleurs du mal, the Parfum exotique," explains Pastry Chef Weilu Wang. "One line says 'guidé par ton odeur vers de charmants climats,' or 'guided by scent to charming climates,' so why not design an autumn afternoon tea like a perfume journey? My dessert main fragrance are fruits and flowers, then transition to the woodiness of nuts, chestnuts and land fragrance of grain, finally end off with chocolate."
"A grain of millet is planted in spring and ten thousand seeds are harvested in autumn"
Western Kitchen Chef De Cuisine Wilson Leong is full of passion and his inspirations are derived from his connections with the city.
The Taste of Autumn: Fruits
The Song of Sicily - Poached Buddha's hand, citrus caramel bathed with a cold Sicily citrus sauce, the coconut genmaicha sorbet blooms on the plate like the white moonlight in autumn. The taste is citrusy, refreshing, cool and appetising.
Île flottante - The dream of French dessert. Meringue is dancing on the ginger maple crème anglaise with seasonal pears and macadamia nuts, a whole new expression of the modern Île flottante.
Pistacia - Pistachios originating from Central Asia are representative of exotic aroma in autumn in this chiffon cake roll with pistachio crème brûlée with roasted cherry compote and blackberries, sweet and soft.
The Taste of Autumn: Grains
Manor Day - The aroma of smashed butternut squash combined with fresh and juicy 62℃ sous vide wagyu beef, taste delicious, explodes lasting happiness.
Pastoral Poem - Beetroot puree, burrata cheese, hazelnuts, pine nut, walnut oil lying on the oat wheat bread surface, taste fresh, sweet. It turns out that poetry and distance are in the reality of this earth, real but not illusionary.
Waltz - An innovative French classic fall dessert Montblanc comprising of chestnuts mousse, and cœur coolant, cognac poached apple, vanilla chantilly, and hazelnuts tart, the fragrance of smell fill one's lungs, leading to endless aftertaste.
Oud - Dark chocolate mousse and roasted grain sorghum are rich in layers, topped with almond; the air light texture of the mousse and the smell of baked rice grains blends seamlessly.
The Taste of Autumn: Osmanthus
Brioche - Hangzhou is full of osmanthus fragrance in autumn, and this brioche is made of tarte au sucre brioche, osmanthus diplomate cream and sweet figs. The fruit fragrance is wrapped with the fragrance of flowers, smooth, and sweet texture, yet not over rich and heavy. It can melt the artistic conception of "looking for osmanthus in the middle of the mountain temple."
Osmanthus Salmon Bijou – Osmanthus-smoked salmon, sweet figs, pomegranate jelly. A refreshing osmanthus scent is the obvious highlight. The sweetness of osmanthus fills the entire mouth when popped in.
Promotion Details
Available September 13 to November 26, 2021, 1:00 to 5:00 pm
Two persons: CNY 568* per set
Three persons: CNY 852*per set
For reservations, call 86(571)8113-5188.
*All prices are subject to 15 percent service charge.
---
---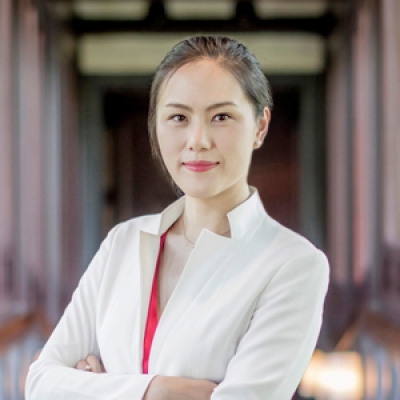 Cecilia Xu
Assistant Director of Public Relations
5 Lingyin Road
Hangzhou, Zhejiang 310013
China
---
Four Seasons Hotel Hangzhou at West Lake
PRESS KIT

Visit Four Seasons Hotel Hangzhou at West Lake Website