Back
Four Seasons Hotel Hangzhou Sweeps Two Major Dining Awards for Jin Sha Chinese Restaurant
In the span of a week, the restaurant makes its debuts on Asia's Best Restaurants Guide and receives a three-diamond rating by Black Pearl Restaurant Guide
March 26, 2021,
Hangzhou at West Lake, China
As the popular Chinese saying goes, good things come in pairs. In the recent 2021 Asia's Best 50 Restaurants announcement, Jin Sha was placed #89 on the prestigious list of 100 restaurants across the Asia.
Hot on the heels of that announcement, the 2021 Black Pearl Restaurant Guide awarded their highest rating of Three Diamonds to Jin Sha for the fourth consecutive year.
Since the opening of Four Seasons Hotel Hangzhou at West Lake in 2010, Jin Sha has won the hearts and palates of guests from around the world with its modern culinary vision of traditional Zhejiang flavours.
Helmed by Executive Chinese Chef Wang Yong, Jin Sha is shaped by his philosophy of utilising quality ingredients that he sources locally, curating a collection of specialties while combining craftsmanship and innovation, creativity and heritage, exemplifying sophisticated traditions in China.
Chef Wang's creative insights can be found in every dish. His mastery of culinary techniques and understanding of flavours makes him uniquely skilled in deconstructing ingredients and re-combining them to create an exquisite culinary experience.
Perennial favourites on Jin Sha's menu includes Shanghainese braised pork with abalone in a special sweet soy sauce, a signature of Jin Sha; crispy chicken with spicy salt; and a unique crème brûlée flavoured with the longjing tea that Hangzhou is renowned for. Seasonal menus that feature white asparagus, white truffles, Taizhou seafood, Yunan mushrooms and hairy crab are also sought after. Jin Sha has built a following among fans of Chinese cuisine who have been known to travel across mainland China just for a seat at the annual Chef's Table. "I just love to cook. The dishes I create simply come from the bottom of my heart, and nothing gives me more pleasure than to share the taste of joy with my guests," says Chef Wang.
Architecturally, the restaurant features a distinctive Chinese design, paired with a stunning lake side and garden setting.
Head Sommelier Simon Li, a knight of Ordre des Coteaux de Champagne curates the wine and Champagne list, and has earned the 3-glass rating by China's Wine List of The Year for three consecutive years. His Champagne selection for Jin Sha also received the award for China's Best Champagne List by Union de La Sommelier Francaise (UDSF) Champagne-Ardenne.
"The Asia's Best 50 Restaurant and Black Pearl Restaurant Guide celebrate gastronomy across the region, and it is a testament to the dedication of Chef Wang and the service teams in providing an exceptional experience for our guests. They bring the restaurant to new levels in execution and creativity. When guests dine with us, they can expect more than just a meal - they embark on a journey of taste; they will find a place to connect with someone they love," says Michael Branham, General Manager of Four Seasons Hotel Hangzhou at West Lake.
Jin Sha joins Lung King Heen and Caprice from sister property Four Seasons Hotel Hong Kong on 2021 Asia's Best Restaurant Guide. On the 2021 Black Pearl Restaurant Guide, Jin Sha is recognised as a Three Diamond restaurant.
Asia's Best 50 Restaurants Guide
The Asia's 50 Best Restaurants list is published by William Reed Business Media, which also publishes The World's 50 Best Restaurants, launched in 2002, and Latin America's 50 Best Restaurants, launched in 2013. Asia's 50 Best Restaurants was launched in 2013 to celebrate gastronomy across the region and to provide diners around the globe with local insight and culinary recommendations. It is created by the Asia's 50 Best Restaurants Academy, an influential group of more than 300 leaders in the restaurant industry across Asia, each selected for their expert opinion of Asia's restaurant scene.
Black Pearl Restaurant Guide
The Black Pearl Restaurant Guide is selected and published by renowned Chinese culinary experts and food culture influencers. The Black Pearl Restaurant Guide awards one to three diamonds to those restaurants that demonstrate excellence and innovation in culinary arts. Three Diamonds represents a restaurant that one must visit in a lifetime; Two Diamonds represent a restaurant for special occasions; One Diamond represents a restaurant for gatherings.
---
---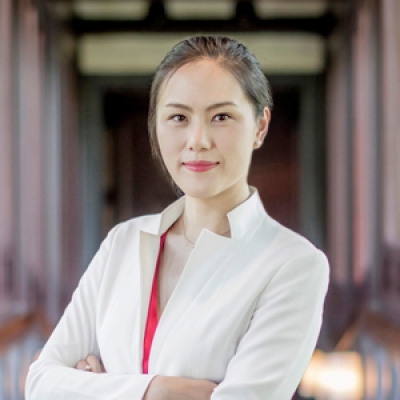 Cecilia Xu
Assistant Director of Public Relations
5 Lingyin Road
Hangzhou, Zhejiang 310013
China
---
Four Seasons Hotel Hangzhou at West Lake
PRESS KIT

Visit Four Seasons Hotel Hangzhou at West Lake Website