Back
The Colour of the Year Spring/Summer Afternoon Tea is Set to Launch at Four Seasons Hotel Hangzhou at West Lake
May 18, 2021,
Hangzhou at West Lake, China
Inspired by the beautiful hotel landscape, the 2021 Pantone colour of the year is "Illuminating" and revolves around sustainability. Four Seasons Hotel Hangzhou at West Lake brings guests an ultimate spring/summer garden afternoon tea beginning in May. Awaken the sense of taste with a dessert appetiser - "Refreshing Gallery" - and kickstart a fresh afternoon by the infinity pond overlooking the beauty of the West Lake.
"The new afternoon tea is adhered to the concept of natural health and sustainable development, utilising seasonal ingredients, without any additional colouring and additives, emphasising reducing food waste. Even though it may be a challenging task, regardless as an individual or as a group, we should all still work towards the development of a green ecosystem in the long run. This is also in line with the Hotel's aim to create a sustainable environment," Pastry Chef Weilu Wang explains.
Weilu's dessert are inspired by a Swedish artist Hilma af Klint's two yellow coloured art pieces, Series Parisfal, Grupp II nr 69 and The Ten Largest, No.7 Adulthood.
Refreshing Gallery: Start Afternoon Tea Time with a Refreshing Dessert Appetiser - Bergamot, grape, grapefruit, melon and Thai pomelo bathed with a cold brewed longjing tea, the white sorbet blooms in the plate, similar to a Chinese white lotus in the summer pond. The taste is citrusy, refreshing, cool and appetising.
Guyue Longshan Mille-Feuille: A Bite of a Galaxy - The puff pastry is made of sweet honey and a local yellow wine, the crispy skin is layered with vanilla cream and the fragrant pear light up on the top.
Coast Chiffon Roll: Soft Sea Breeze the Face - Mango style chiffon roll is inspired by a girl named Milly who loves chiffon. Combined with mango, kiwi and coconut with cream, mint fragrance and dotted with sweet longan, guests feel like they are on the coast, whisking away the restlessness of the heart and soothing the ups and downs of the heart.
Lemon Dill Tart: A Bite of Summer - A summer flavour, classic crisp tart peel with fresh lemon cream, rich in Italian protein, air light, decorated with lemon peel, sweet and sour.
Miso Cookie: Miso Meets Carya - The creative combination of Japanese miso and local produced carya and pineapple, sweet and silky.

Raisin Scone: Purify the Cream - Using low temperature, slow drying and cold storage techniques to purify the thick surface cream and the liquid cream blended into scone. The clotted cream grain makes the taste richer. Strawberry jam is made by intermittent soaking technique and keeps the strong fruit flavour of strawberry.
Western Kitchen Chef De Cuisine Wilson Leong is full of passion and his inspirations comes from his connections with the city.
Face Finger Sandwich - The bonsai is made of crispy baguette, organic cauliflower are unfolding like a vivid tree, asparagus roll with dehydrated lotus symbolising a shape of real life sceneries, taste delicious and crisp, like a dance on the tip of the tongue.
Sea Urchin on The Reef - The shape is similar to the crispy chips soaked in cuttlefish juice. Crunchy and refreshing, the whole tongue oozes full of salty sea.
Jumbo Prawn Medallion - The jumbo prawn with spicy mango pave and green apple salsa, pairing with lemon flavour aioli, fresh and spicy.
Black and White - This is a typical Sichuan cuisine, local spices with tender quail century egg and chilled tofu pave and preserved eggs.
Promotion Details
May 19 to August 31, 2021, 1:00-5:00 pm (note, from May 19 to 25, only 10 sets available daily)
Dress code: illuminating
Two persons, CNY 568 per set; three persons, CNY 852 per set; all prices subject to 15 percent service charge
For reservations, call 86(571)8113-5188.
---
---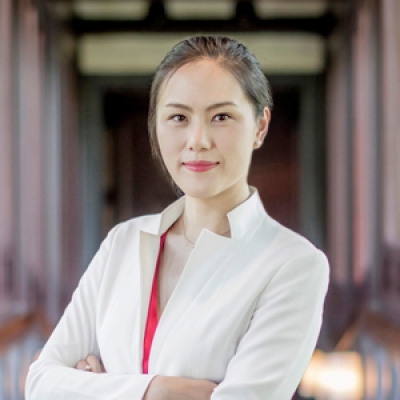 Cecilia Xu
Assistant Director of Public Relations
5 Lingyin Road
Hangzhou, Zhejiang 310013
China
---
Four Seasons Hotel Hangzhou at West Lake
PRESS KIT

Visit Four Seasons Hotel Hangzhou at West Lake Website