Back
Summer Party Kicks Off with a Series of Beverage Experiences at Four Seasons Hotel Hangzhou at West Lake
July 13, 2021,
Hangzhou at West Lake, China
Four Seasons Hotel Hangzhou at West Lake kicks off a "Travel Around with Four Seasons" summer party in the Hotel's picturesque Chinese gardens. The outdoor infinity pond facing the secretive inner West Lake was transformed into a mini version of the West Lake Impression Show, with a large platform stage connecting the horizon where the sky and ground merge into one to create a dreamy landscape upon the water reflections, lit up by LED lights.
It was a classic showcase of craftsmanship in abundance at Four Seasons Hotel Hangzhou at West Lake as delectable pass-around hors d'oeuvres concocted by Chef Wang Yong, Wilson Leong and Weilu Wang offered insights into seasonal culinary creations and signature sips entering summer. Invited guests were brought onboard a virtual flight to three respective nations via a specially curated livestream class with three of Asia's 50 Best Bars: Head Mixologist Keith Motsi from Charles H. bar at Four Seasons Hotel Seoul, Bar Manager and Head Bartender Ashish Sharma from Bar Trigona at Four Seasons Hotel Kuala Lumpur, and Beverage Manager Lorenzo Antinori from Caprice Bar at Four Seasons Hotel Hong Kong, who doubles up as APAC Beverage Ambassador for Four Seasons Hotels and Resorts. While physically miles apart, it was an invigorating experience as guests got to learn on site, shaking up refreshing and thirst quenching cocktails in celebration of summertime's arrival.
The opening ceremony is not just a tantalising feast, but also an immersive multi-sensory experience. The event colour elements inspired by the 2021 Pantone colours - Ultimate Gray and Illuminating Yellow - symbolise hope and calmness. The combination of the two represent strength and aspiration. As long as one's mind is inspired and driven, the desire to travel will not remain at a standstill. "This summer party is a festival of Four Seasons Hotel Hangzhou at West Lake craftsmanship and the creative inspiration behind each concept. Now more than ever, guests are eager and ready to embrace new taste sensation," shared Winnie Chu, Director of Food and Beverage.
What to Look Forward This Summer
While the summer sun unfolds, take shelter at Four Seasons Hotel Hangzhou at West Lake. An array of exceptional beverage experiences entice even the most discerning palate from July through September 2021.
One can enjoy aromatic coffee curations by the Hotel baristas who replace dairy milk with nutritious whole grain milk, in line with the current trend of low carb, sugar-free, ketogenic diet.
Swing over in the afternoon with close friends and spend a cosy time in WL Bistro. Head Sommelier Simon Li join hands with The German Wine Institute (Deutsches Weininstitut GmbH DWI) to celebrate Germany's most beloved grape variety – riesling. "Riesling is the perfect choice in warm summer due to its deliciously refreshing aroma, light alcohol content, high acidity and crisp citrus fruit flavour notes. It is an ultimate match pairing with our Italian fare at WL Bistro," explains Simon.
A pop-up cocktail night follows on July 16 and 17, 2021 as Western Restaurant Assistant Manager William Zhu collaborates with local favourite bar BOSAN, transforming the outdoor garden lawn into a dreamy fairy tale with scripted entertainment, combining fantasy and reality.
A plethora of exploration tours to discover await guests in the enchanted lands of West Lake.
For all the inquires contact the Hotel via Four Seasons Chat from Mobile App or email revervations.han@fourseasons.com or call 86(571) 8113-5188.
---
---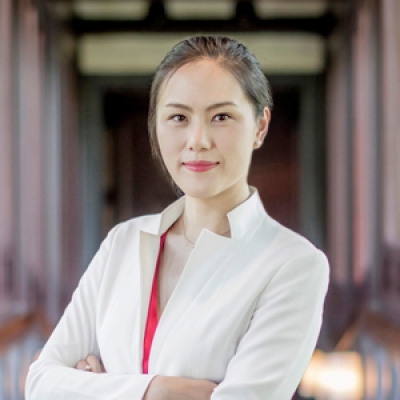 Cecilia Xu
Assistant Director of Public Relations
5 Lingyin Road
Hangzhou, Zhejiang 310013
China
---
Four Seasons Hotel Hangzhou at West Lake
PRESS KIT

Visit Four Seasons Hotel Hangzhou at West Lake Website