Back
Magical Boat Arrival
Hangzhou at West Lake, China
"A voyage on West Lake offers more refreshment and delectation than any other experience on earth." So declared Marco Polo upon visiting Hangzhou during the 13th century. The epic lake at the heart of the city, dotted with classical pagodas, ancient bridges and other cherished landmarks, has inspired poets, artists and writers for centuries. In 2011, the West Lake Cultural Landscape was included on the UNESCO World Heritage List, acknowledged as the quintessence of Hangzhou's classic charm and carrier of the city's cultural and historical legacy.
For travellers looking for the ultimate West Lake experience, Four Seasons Hotel Hangzhou at West Lake offers an arrival journey like no other. True to Four Seasons' passion for fostering deep connections to each destination, where thoughtful design and local character open eyes and engage the spirit, guests are invited to float in style to their unforgettable Hangzhou stay at this magical lakeside retreat.
Guests are welcomed at the airport or train station and chauffeured to West Lake pier to board a traditional wooden rowboat for a relaxing cruise to the Hotel. Like emperors and empresses of yore, guests glide through the fabled waters in a vessel of distinction. Every element of the boat has been handmade according to traditional Chinese techniques by three master craftsmen, using aged fir, lauan and camphor woods and taking a full month to complete.
The journey takes guests from the main lake into its western reaches, considered an exclusive, secluded area since ancient times. Only an expert boatman can navigate this route, and the Four Seasons oarsman has 15 years experience and fascinating local stories to share as guests wind through tranquil waters and secret glades, whose mystical scenery has inspired folklore and fairytales for centuries.
Check-in formalities are seamlessly arranged and as guests reach the Hotel pier, a Chinese tea – featuring longjing tea grown in the surrounding hills – will welcome them in classic Hangzhou style before being escorted to their rooms.
Guests are most welcome to come back for more or for special celebrations. Four Seasons will happily arrange a boat – with a bottle of champagne (additional service, upon request) – taking guests from the Hotel pier into the peaceful embrace of West Lake to soak up the captivating spirit of Hangzhou.
Contact +86 (571) 8829-8888 for more details. Reservations are required.
---
---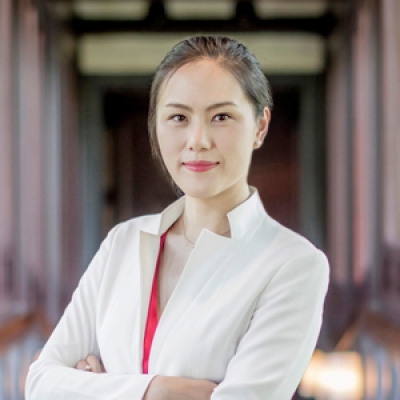 Cecilia Xu
Assistant Director of Public Relations
5 Lingyin Road
Hangzhou, Zhejiang 310013
China
---
Four Seasons Hotel Hangzhou at West Lake
PRESS KIT

Visit Four Seasons Hotel Hangzhou at West Lake Website