Back
Where Wellness Reigns: Four Seasons Resort The Nam Hai, Vietnam's Leading Holistic Beach Resort, Awarded Third Consecutive Forbes Five-Star Rating
March 8, 2021,
Showcasing the warmth of Vietnamese hospitality in the wide-open spaces of the country's central coast, Four Seasons Resort The Nam Hai, Hoi An is an uplifting fusion of inspiration, healing and natural beauty. Blending holistic health with heartfelt luxury, Four Seasons Resort The Nam Hai has secured its third consecutive Forbes Five Star rating in 2021.
Launched more than 60 years ago, Forbes is the only independent global rating system for luxury hotels, restaurants and spas. Anonymous professional inspectors travel the world assessing properties based on 900 objective standards, with Five Star properties defined as "outstanding, often iconic properties with virtually flawless service and amazing facilities."
Awarded Vietnam's first Forbes Five-Star rating in 2019, The Nam Hai once again scored top marks from incognito inspectors to secure the top accolade for the third year running.
"We fully recognise the responsibility that comes with such prestigious recognition, especially at this time," comments General Manager Blaise Montandon. Beyond top-notch facilities and service, we believe that every stay should offer balance, harmony and meaning – not just for our guests, but for our local communities and the natural world as well."
The Art of Balance
The symbiotic dance between Five Star luxury and a heartfelt dedication to health is echoed in life-enhancing learning experiences throughout the Resort. Soaring serenity comes courtesy of aerial yoga, a dynamic "flying" technique that uses suspended hammocks to strengthen bodies and lift spirits, while The Nam Hai Cooking Academy embraces the Vietnamese culinary concept of Yin and Yang in dishes that burst with natural flavours from the Resort's homegrown herbs and vegetables. Overseen by Executive Sous Chef John Oh, 2020 saw nine new cooking experiences launched at The Cooking Academy, with globe-trotting culinary classes spanning from Korea's street food to the tongue-tingling tapas of Spain.
Body, Mind and Soul in Harmony
Aligned with the teachings of Vietnamese Zen Master Thich Nhat Hanh, The Heart of the Earth Spa groups treatments into three wellbeing categories – Stability, Creativity and Non-Judgement – supported by crystal singing bowl experiences tuned to 432 Hz, the harmonic intonation of nature. The complimentary nightly Goodnight Kiss to the Earth ritual invites mindful moments for all, while an Interbeing wellness menu – a collection of awareness-expanding scents, meditations and more – continues the mindfulness journey in the seclusion of each spacious villa.
Meaningful Wellbeing
Currently growing more than 40 types of produce, The Nam Hai's onsite farm allows the Resort to offer organic farm-to-table dining, minimising environmental impact while offering the most nutritious vegetables and herbs for guests. Furthermore, a partnership with local farmers means the farm is fed by natural, pesticide-free compost from on-site food waste. Having introduced its own triple-filtered water bottling facility in late 2019, solar-powered water heaters have been installed into all forty Pool Villas as part of the Resort's sustainability drive.
Lead With Care
Underpinning all of The Nam Hai's wellness-focused ethos is a deep commitment to guest and employee health, safety and trust. Since 2020, the Resort has embraced Lead With Care, a global Four Seasons program that includes enhanced cleanliness, Resort-wide social distancing measures, in-villa dining options, in-room kits, and health and safety training that empowers each and every Resort staff. In addition, Four Seasons App and Chat provide the reassurance of round-the-clock, contactless real-time interactions with on-site employees in 100+ different languages.
---
---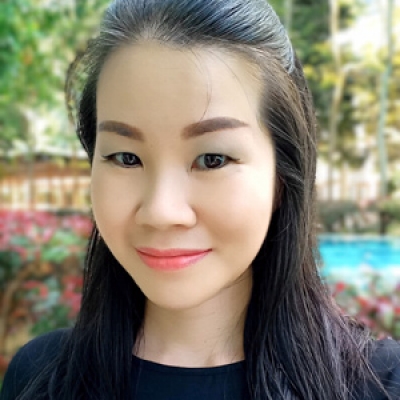 Linda Goh
Director of Public Relations and Communications
Block Ha My Dong B, Dien Duong Ward
Dien Ban Town, Quang Nam Province
Vietnam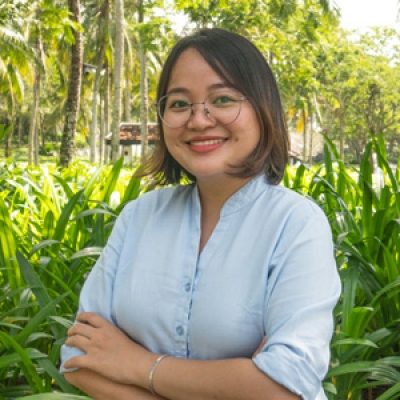 Quyen Pham
Public Relations and Communications Executive
Block Ha My Dong B, Dien Duong Ward
Dien Ban Town, Quang Nam Province
Vietnam
---
Four Seasons Resort The Nam Hai, Hoi An, Vietnam
PRESS KIT

Visit Four Seasons Resort The Nam Hai, Hoi An, Vietnam Website