Back
Four Seasons Resort The Nam Hai, Hoi An Marks Earth Hour with Moments of Reflection and Wonder
March 16, 2023,
On March 25, 2023, Four Seasons Resort The Nam Hai will join the world in celebrating Earth Hour, a global movement to create awareness of climate change, reduce carbon emissions, and protect the environment. As a symbol of commitment to the planet, the Resort will switch off all non-essential lights for one hour from 8:30 to 9:30 pm.
"This event holds a special place at The Nam Hai, given our ongoing efforts towards sustainability," says General Manager Marcel Oostenbrink, ticking off an array of eco-friendly practices: an organic farm, a bottling plant and a high-grade compost, all located on-site, plus a sourcing strategy built around regional Vietnamese ingredients.
During Earth Hour, the Resort's picturesque settings will be illuminated by the gentle glow of moonlight, candles and water lanterns. As all electric lights in public areas are either switched off or dimmed, the oceanfront retreat takes on an enchanting air – perfect for soulful connections and wondrous discoveries.
Earth Hour Experiences
Guests can join the celebrations with a series of thoughtful offerings:
Reflective Rituals. Head to the Reflection Pool at sunset for the Thap Nen Candle Lighting ceremony, accompanied by traditional flute melodies. Greet the arrival of the night with the Good Night Kiss To The Earth ritual by floating a Vietnamese wishing lantern on the water and meditating to the sounds of crystal singing bowls. Grounded in gratitude, these rituals serve as inspiration for guests to switch off lights in their own villas during Earth Hour.
Lantern Making. On March 24, families are invited to join a special class to make their very own Vietnamese lanterns. Guests can make a pledge to light their lantern during Earth Hour and hang it on a tree in the Open Lounge, where it will spread its golden glow to surrounding areas.
Dine Under the Stars. As the lights are dimmed, the heavens above shine brighter than ever. Take a seat under the glittering canopy of stars for a barbeque dinner on Ha My Beach. Crafted with the freshest produce from land and sea, each bite of this delicious feast tastes even better with one's toes in the sand.
No-Cook Menu. Discover innovative no-cook specialities at Cafe Nam Hai, available all day on March 25. Paying homage to the wonderful possibilities of raw ingredients, Chef John Oh's Earth Hour menu features delights such as Seabass Ceviche, Vegan Lasagna with Zucchini, and Caprese Salad with Buffalo Mozzarella.
Street Food Night. Be transported to the vibrant streets of Hoi An at La Sen, where glimmering candles set the stage for an evening of delicious discovery. Come sunset, the restaurant transforms into a traditional Vietnamese market, complete with wooden pushcarts and bamboo baskets. Guests can discover more than fifty homegrown specialities crafted exclusively with ingredients from Central Vietnam. Between culinary explorations, enjoy live acoustic music from local talented musicians.
Rooted in Sustainability
Life at The Nam Hai is woven around sustainability. "We are committed to preserving our beautiful natural surroundings and leaving a positive impact on the local community," notes Marcel.
The organic Herb and Vegetable Farm, home to more than 40 varieties of herbs, vegetables, fruits and edible flowers, supplies ingredients to the kitchens as well as the Spa, where the team transforms them into healing blends and wellness drinks. The Resort also takes pride in sourcing produce from neighbouring farms, villages, noodle shops and rice paper makers.
In 2019, The Nam Hai launched its own bottling plant, eliminating more than 420,000 plastic bottles or 5.8 tonnes of plastic waste every year. Solar-powered water heaters serve all 40 Pool Villas, while hydroelectric power is utilized throughout the Resort.
All organic and natural waste is fed into a high-grade compost to create nutritious fertilizer. This year, the Resort is also set to launch a miniature composting site for kids to participate in this meaningful process and learn first-hand the importance of safeguarding vibrant ecosystems.
The Nam Hai is certified as a "Green Hotel" by the Association of Southeast Asian Nations (ASEAN), highlighting its commitment to sustainable tourism.
---
---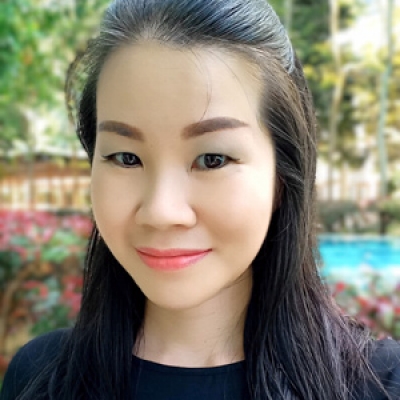 Linda Goh
Director of Public Relations and Communications
Block Ha My Dong B, Dien Duong Ward
Dien Ban Town, Quang Nam Province
Vietnam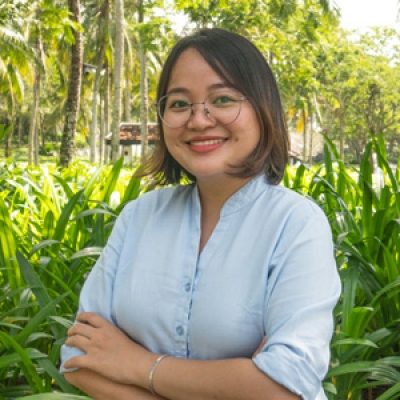 Quyen Pham
Public Relations and Communications Executive
Block Ha My Dong B, Dien Duong Ward
Dien Ban Town, Quang Nam Province
Vietnam
---
Four Seasons Resort The Nam Hai, Hoi An, Vietnam
PRESS KIT

Visit Four Seasons Resort The Nam Hai, Hoi An, Vietnam Website