Back
Street Food Night Makes a Comeback at Four Seasons Resort The Nam Hai, Hoi An
A sensational dining experience for culinary explorers in Central Vietnam
March 6, 2023,
Starting March 4, 2023, Four Seasons Resort The Nam Hai will once again host Street Food Night at La Sen restaurant every Saturday. Returning after a hiatus of nearly three years, the beloved market-style buffet promises to immerse guests in the rich culinary vibrancy of Central Vietnam.
Come Saturday, La Sen restaurant transforms into a traditional Vietnamese market, coming alive with the sights, sounds and aromas one would typically encounter on the lively streets of Hoi An. Browse local delicacies arrayed on wooden push carts, and sample finger foods served in bamboo baskets dangling from shoulder poles (a staple among street hawkers). With more than fifty Vietnamese specialities on offer, several cooked freshly in front of diners, there is so much to explore and discover.
A Street-Style Culinary Journey
The street foods of Vietnam are legendary, offering visitors a tantalizing window into local culture and heritage. Food cart vendors and hawkers are a way of life here, with residents often getting breakfast and lunch on the go. "At Street Food Night, guests can experience the multisensory delights of a typical Vietnamese street food market while still enjoying the care and comfort of our seaside retreat," says Executive Chef John Oh.
The fantastic ambience is completed with live performances by Vietnamese musicians and dancers. Between culinary explorations, witness the graceful movements of fan dancers clad in iconic Áo Dài dresses and hear classic melodies played on traditional instruments such as the Đàn Bầu, Đàn Tranh and Sáo.
The Natural Abundance of Hoi An
Dishes are crafted exclusively with ingredients sourced from Central Vietnam. Fresh-caught seafood is procured from Nha Trang and Ha Long Bay, while a variety of organic produce comes from the Resort's very own Herb and Vegetable Farm.
Surprising flavours and cultural crossovers abound, making each bite an adventure. Think Grilled Oysters, Banana Blossom Salad, and Stuffed Rice Flour Pancakes with Vietnamese Lobster. Other highlights include Whole Roasted Pig with Hoi An Herbs, Seabass in Banana Leaf, and Five Spiced Beef.
With a strong focus on seasonality, the menu undergoes subtle variations over the year. For instance, diners will find either white or pink pomelo in their salad, depending on the season.
Showcasing the Best of Regional Cooking
Street Food Night puts the spotlight on Central Vietnam. Guests can expect the most authentic local recipes and cooking techniques, with nearly the entire team of La Sen restaurant hailing from Hoi An and neighbouring areas.
Chef Tran Trang crafts delicious Bánh Khọt (delicate mini savoury pancakes with prawn and quail egg), while Chef Nguyen Quoc from the imperial city of Hue whips up steaming bowls of Bún Bò Huế (Hue-style noodle soup). Meanwhile, Chef Nguyen Yen is the resident expert on Vietnamese dumplings and Bò Lá Lốt (Vietnamese grilled beef wrapped in mustard leaf on skewers).
The dessert selection, led by Pastry Chef Pham Ly, brims with the sweetest delights of the region. Worth a special mention is the Vietnamese Che Station, serving traditional sweet puddings infused with local flavours such as red bean, lotus seed, tapioca balls and cubed sweet potato served in creamy coconut milk.
Street Food Night at La Sen restaurant is available every Saturday from 6:30 to 10:30 pm, starting March 4, 2023, for only VND 2.4 million per person, inclusive of 10 percent VAT and 5 percent service charges. For table reservations, call +84 235 395 9879 or chat with the team via the FS App.
---
---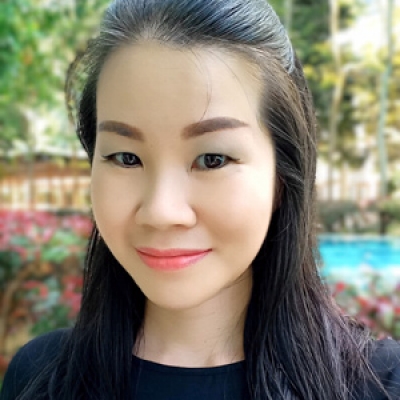 Linda Goh
Director of Public Relations and Communications
Block Ha My Dong B, Dien Duong Ward
Dien Ban Town, Quang Nam Province
Vietnam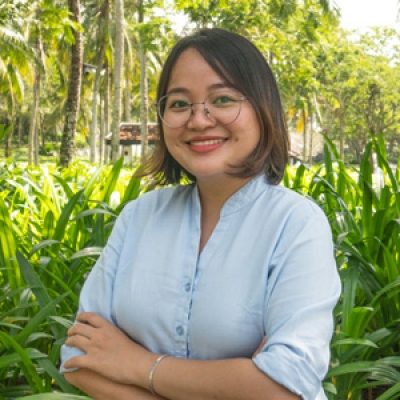 Quyen Pham
Public Relations and Communications Executive
Block Ha My Dong B, Dien Duong Ward
Dien Ban Town, Quang Nam Province
Vietnam
---
Four Seasons Resort The Nam Hai, Hoi An, Vietnam
PRESS KIT

Visit Four Seasons Resort The Nam Hai, Hoi An, Vietnam Website