Back
Discover a World of Wellness in 2023 at The Heart of the Earth Spa at Four Seasons Resort The Nam Hai
Distinguished Visiting Practitioners bring their unique healing skills to the award-winning haven
February 18, 2023,
From Sound and Energy Healing with renowned experts to Traditional Cupping with a true Malaysian healer, The Heart of the Earth Spa at Four Seasons Resort The Nam Hai, Hoi An, Vietnam has cherry-picked some of the world's finest practitioners and treatments for its 2023 program of Visiting Practitioners. On-site guests are welcome to tap into a multitude of well-being wonders through the skills of holistic gurus from around the globe in the Resort's award-winning sanctuary.
Named "Best Luxury Wellness Resort of the Year" in the Robb Report's Best of the Best 2022, The Heart of the Earth Spa's glittering string of accolades includes "Best Emotional Recovery Space" in the Condé Nast Traveller Spa Awards 2019 and Condé Nast Traveller's Top 5 Spas in the World 2019.
"We've always dedicated ourselves to creating a serene sanctuary for our guests and see it as our responsibility to elevate wellness to transformative experiences," comments Spa Manager and Resident Singing Bowl Artist Oanh Ngo. "Our Visiting Practitioners are part of that commitment to offering deep connection, healing, and expansion. Each brings their unique gifts to our lotus-pond haven, and we feel privileged to host global wellbeing talent here at The Nam Hai."
Further new well-being highlights include Five Elements Bodywork treatments that harmonise the five natural elements of Earth, Wood, Fire, Metal and Water in the body; while experiences such as the complimentary nightly "Goodnight Kiss to the Earth" - floating gratitude candles on the Resort's lagoon —and an "Interbeing" wellness menu in each villa cements The Nam Hai's position as a leading light in meaningful wellness experiences.
Connect to some of the wellness industry's brightest stars this year:
Rashdy Ahmad: Deep Tissue Bodywork and Cupping Ritual, March 6–25, 2023
Known as "The Healing Hand," Malaysian-born Rashdy Ahmad hails from a long line of healers: his father was a medicine man, his mother a midwife, and his grandfather practised traditional cupping using buffalo horn. Treating individuals since the age of 16, he travels the world sharing his extraordinary skills in Traditional Malaysian Cupping, Energy Healing, and Therapeutic Healing Bodywork to resolve musculoskeletal and psychological conditions.
Kirsten Diesler: Five Elements Acupuncture, April 4–15, 2023
Drawing on the five energetic elements of Wood, Fire, Earth, Metal, and Water as diagnostic tools, Kirsten's treatments holistically address each individual's unique physical, mental and emotional well-being. Each acupuncture treatment is attuned to personal goals, from boosting the immune system to reaching a state of inner peace. She is also specifically trained in fertility and pregnancy and has successfully treated patients undergoing various assisted conception methods.
Alex Scrimgeour: Dien Chan Facial and Body Reflexology, June 6–25, 2023
Specialising in stress and trauma resolution - and trained in therapeutic modalities from Tui-Na to Thai Massage, acupressure to qigong – Alex is dedicated to helping people achieve optimum health and happiness. His skills in Dien Chan (developed by traditional Vietnamese healers) invoke a journey of profound tension relief and rejuvenation: soothing and balancing the nervous and hormonal systems; reducing inflammation; boosting immunity and releasing emotional blocks.
Raaj Nair: Certified Pranic Psychotherapist and Healer, August 3–15, 2023
A certified Pranic Psychotherapist, Raaj Nair's intuitive approach is a powerful blend of the practical and the spiritual, addressing the "energy body" that heals the physical body. His Pranic Psychotherapy sessions resolve a variety of mental health conditions such as depression, trauma, obsession and addiction. His expertise also includes the release of emotions through Crystal Spa treatments to overcome emotional challenges and improve communications between partners.
Jeannette von Johnsbach: The Andreas Method Energy Healing, August 17–31, 2023
Designed to address imbalances from the inside out, Jeanette's unique Andreas Method helps release deep physical, emotional and spiritual blockages and stimulate self-healing. Developed as a result of Jeanette's family tradition of hands-on healing and her extensive exploration of naturopathic and Eastern therapies, each gentle yet profound session ease body and mind into dream-like relaxation as different forms of conscious and unconscious anxiety are released and removed.
More distinguished Visiting Practitioners will be added to the Resort's year-round holistic practices this year. For more information, visit the Heart of the Earth Spa at Four Seasons Resort The Nam Hai, call +84 235 394 0000 or book a treatment via Four Seasons Chat.
---
---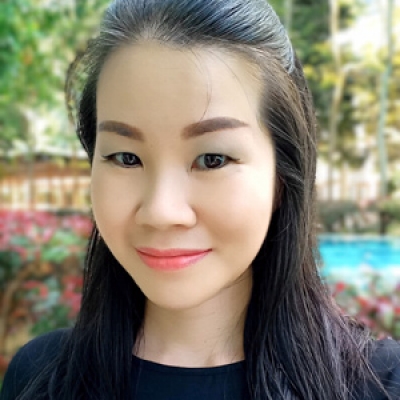 Linda Goh
Director of Public Relations and Communications
Block Ha My Dong B, Dien Duong Ward
Dien Ban Town, Quang Nam Province
Vietnam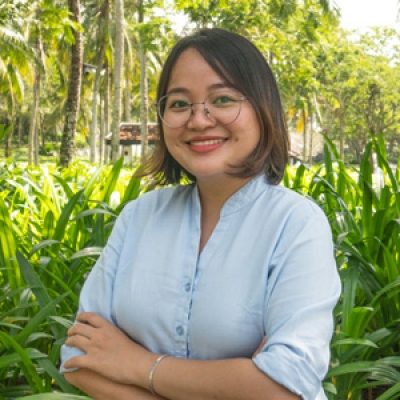 Quyen Pham
Public Relations and Communications Executive
Block Ha My Dong B, Dien Duong Ward
Dien Ban Town, Quang Nam Province
Vietnam
---
Four Seasons Resort The Nam Hai, Hoi An, Vietnam
PRESS KIT

Visit Four Seasons Resort The Nam Hai, Hoi An, Vietnam Website