Back
Six Ways to Experience Mindful Moments at the Nam Hai
Whether it's savouring soothing scents in the sanctuary of your room, learning meditation from the masters, or the exploring the expansive release of AntiGravity® Yoga, mindfulness is at the heart of Four Seasons Resort Hoi An's ethos. Inspired by Thich Nhat Hanh, Vietnam's renowned Zen master and peace activist, a stay at The Nam Hai allows you to experience 'the great interconnectedness' of being.
1. Interbeing In-Villa Wellness
Available in every room at the Resort, the Interbeing program encourages guests to step off the treadmill and dive deep into their inner well of calm. Each personal in-room kit includes the healing vibrations of a 'bell of mindfulness', a small singing bowl used by Vietnamese monks; awareness-enhancing aromatherapy with The Heart of the Earth Spa's essential oil blends; mindful meditation tracks loaded on in-room iPods; bespoke bathing rituals for a sensory soak and eight different pillow choices so that you can surrender to mindful moments in curated comfort.
2. Visiting Masters
Take the time to develop mindful interconnectedness through The Nam Hai's year-round program of visiting wellbeing experts. Within the calming sanctuary of the award-winning Heart of the Earth Spa, press pause on hurry and discover life-changing holistic practices from Energy Healing and Sixth Sense Reading to Aura-Soma® Colour Therapy: the Visiting Masters program is designed to take you deeper into inner knowingness, and offer a connection the Earth's rhythms, the basis of a life lived in mindful awareness.
3. Treatments Grounded in Mindfulness
Recognising that we are not separate from the Earth but 'one' with her, The Heart of the Earth Spa treatments are grouped into three wellbeing virtues inspired by the teachings of Thich Nhat Hanh: 'Stability' treatments to nourish the physical body; 'Creativity' treatments to release blockages and explore new possibilities; and 'Non-Judgement' treatments to promote inner peace and compassion. All feature crystal singing bowls tuned to 432 Hz. – the harmonic intonation of nature – plus simple mindfulness techniques to attune body and mind to the 'heartbeat' of the Earth.
4. Join a Mindfulness Retreat
Dive deep into mindful living with The Heart of the Earth Spa's annual series of green season retreats. Facilitated by Dr. Buathon Thienarrom – creator of the ZenNaTai ("The Transformational Touch") – this year's Retreat is a 3-day program designed to help "tune into the body to tune out the mind" and discover the stillness within. Beginning at 6:30 AM each day, Retreat to a place of peace to heal and recalibrate through Sitting, Walking and Eating Meditation sessions; Dharma Talk and Sharing with metal singing bowls; plus plenty of mindful moments.
5. AntiGravity® Yoga
Find your wings and fly like a bird with AntiGravity® Yoga – a dynamic practice that uses hammocks suspended above the ground to master gravity-defying poses. AntiGravity® Yoga requires a mindful attention to explore its possibilities while offering practitioners a soaring sense of liberation from self-imposed limitations. Alongside other yoga, mindfulness and meditation sessions, AntiGravity® Yoga classes take place in the Resort's Thanh Tĩnh Yoga Pavilion: a 130-square-metre serenity structure featuring a trio of monk statues in poses that represent peace, respect and wisdom, set within gardens thrilling with bird song.
6. Mindfulness & Meditation
Explore the dance between mindfulness and meditation in the Resort's 45-minute classes where the focus is on improving mental clarity and encouraging joy. Bringing to fruition the Resort's overall focus on mindfulness, these classes allow guests to learn skills to last a lifetime, enhance wellbeing and discover a deeper connection to self and to the world.
---
---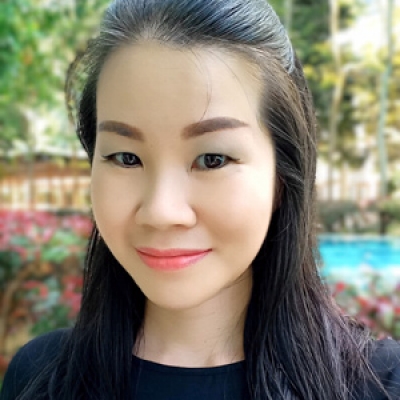 Linda Goh
Director of Public Relations and Communications
Block Ha My Dong B, Dien Duong Ward
Dien Ban Town, Quang Nam Province
Vietnam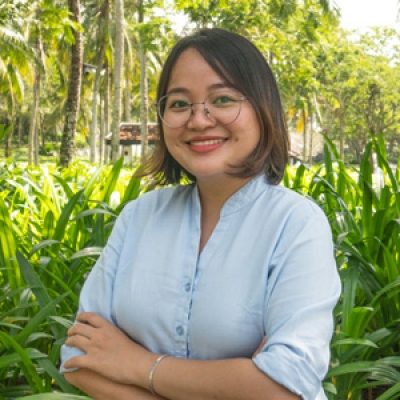 Quyen Pham
Public Relations and Communications Executive
Block Ha My Dong B, Dien Duong Ward
Dien Ban Town, Quang Nam Province
Vietnam
---
Four Seasons Resort The Nam Hai, Hoi An, Vietnam
PRESS KIT

Visit Four Seasons Resort The Nam Hai, Hoi An, Vietnam Website