Back
Five Singing Bowl Tips by Oanh
In the floating sanctuary of The Heart of the Earth Spa, Resident Singing Bowl Artist Oanh Ngo has perfected the art of communication. Her conversations are with an eight-octave set of crystal singing bowls that elevate treatments to an unrivalled realm of healing for body, mind and spirit. The only complete octave set in a Resort in Vietnam, the bowls are tuned to 432 Hz., believed to be the harmonic frequency of the universe. Here Oanh shares her tips for discovering the healing power of the bowls:

1. Find a quiet place
The bowls are best experienced in a soothing quiet setting. This allows you to focus and for the tones of each bowl to be heard and felt fully. Once you tap into the vibration, it can help to clear the body of illness or negativity.

2. Be mindful
A singing bowl is not an inanimate object; they have their own thoughts as well. When we play it can seem like we are talking with them; in the moment you are working together with the bowl to create the best sound for the receiver. It is important to pour in your positive thoughts when you play – whatever you are focusing on is magnified by sound and vibration.

3. Connect with the bowls
All the crystal singing bowls at Heart of the Earth Spa are my friends. Before I start to play, I take a moment to connect with them, to talk to them. I recommend everyone takes a moment to tune in with the bowl they're about to play.

4. Learn how to play
There are several ways of playing a singing bowl:
You can tap the wand on the side of the bowl to create a bell like sound. This is an effective way of creating a sound change when playing a concert or sound session and a beautiful way of opening and closing.
Another way is to slowly circle the outside circumference of the bowl until it sings at the level of intensity you desire. To achieve this sound, hold the striker or wand like a pencil by the wooden end. Lightly tap the outside rim of the bowl before running it, at about a 30-degree angle, around the outside edge of the rim. Maintain a firm and constant pressure. If you hear a grating or chattering sound, you are not applying enough pressure – but don't play the bowls too loudly or forcefully, or too close together as they can shatter.
Don't forget, practice makes perfect. If you have trouble producing a solid sound, take a deep breath and try again.
Finally, only ever use the correct striker and rubber ring (to rest the bowl on) when playing and always treat your bowl with the greatest respect: if you do, it can continue producing healing vibrations for a lifetime.
5. Clean singing bowls at full moon
Our belief is that cleansing a singing bowl under a full moon enhances its vibrations and charges it with powerful positive energy. Using pure water and sea salt, carefully clean away any dirt and debris while taking time to connect with the energy of each bowl for a minute or two.
Be part of the conversation with Oanh's sacred singing bowl lessons and purchase your own bowl to take home from Four Seasons Resort Hoi An by contacting +84 235 394 0000.
---
---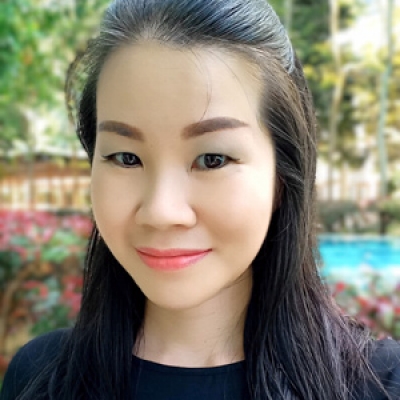 Linda Goh
Director of Public Relations and Communications
Block Ha My Dong B, Dien Duong Ward
Dien Ban Town, Quang Nam Province
Vietnam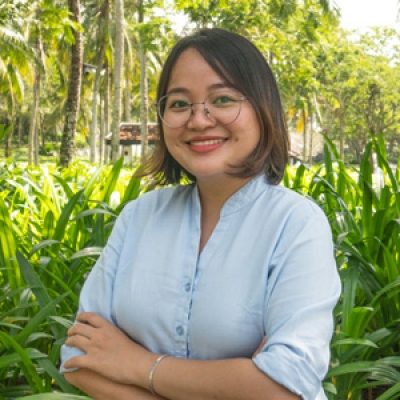 Quyen Pham
Public Relations and Communications Executive
Block Ha My Dong B, Dien Duong Ward
Dien Ban Town, Quang Nam Province
Vietnam
---
Four Seasons Resort The Nam Hai, Hoi An, Vietnam
PRESS KIT

Visit Four Seasons Resort The Nam Hai, Hoi An, Vietnam Website