Back
Six Essentials for Vietnamese Cooking
Four Seasons Resort the Nam Hai's Chef Hien is a passionate custodian of Vietnamese cuisine. Growing up in a village outside Danang as the son of a fisherman and a seafood market vendor, he was cleaning and preparing fish from a young age and loves nothing more than sharing his knowledge of the country's traditional culinary heritage. From immersive trips to nearby fishing villages and rice paddies to insights into the 43 seasonal varieties grown in the Resort's herb and vegetable gardens, he is devoted to bringing each Cooking Academy experience to life. Here Chef Hien shares his six essentials for every Vietnamese kitchen:

1. Rice | Cơm
Vietnam is an agricultural country and rice is a key crop, grown in flooded fields country-wide. Acting as the core of each Vietnamese meal, rice provides the majority of calories and sense of fullness while side dishes add the flavour. Interestingly, Vietnam is the world's second largest rice exporter so there are thousands of rice varieties to be explored, varying in shape through to colour.

2. Fish Sauce | Nước Mắm
The most popular flavour enhancer found on every table in Vietnam, fish sauce is an essential component for most dishes. Taking around six months of fermentation and precise techniques, its creation is also an art. Historically, some Vietnamese houses had their own fish sauce recipes featuring secret tweaks such as the concentration of salt, variation in shellfish or special herbs.

3. The Five Vietnamese Condiments
Used in the majority of Vietnamese dishes, the five condiments represent the nation's cultural philosophy of 'yin and yang': contrast and balance. The dance of salt, lemon, sugar, chilli and garlic is what brings each dish alive, and it is the gift of the chef to play with these elements to control the flavour.

4. A Basket of Herbs and Vegetables
Morning glory, cilantro (coriander), green onion, green mustard leaf, bird's eye chili, and lime: these fundamental ingredients are always available in any Vietnamese home kitchen. The nation's cuisine is famous for its fresh and flavourful herbs and vegetables and they can be found packing a tasty punch in most dishes, especially noodle soups such as My Quang, Bun Bo, Pho and Cao Lau.

5. Mortar and Pestle
Family meals are at the heart of Vietnamese culture. A small bowl of dipping sauce is always available so that everyone can add flavour according to their individual tastes. Every Vietnamese kitchen therefore has a mortar and pestle ready to smash garlic and chilli to make a traditional sauce.

6. A Round Tray
With multi-generational family meals common in Vietnam, plus the fact that each meal has at least three or more dishes (dry, soup, rice and dessert), a lot of bowls and dishes are involved. A large round tray is therefore a serving essential: it also acts as a symbol of family reunion as young and old gather around to share good food.

To discover more about the art of Vietnamese cuisine, book on to one of Chef Hien's immersive Cooking Academy courses at +84 235 394 0000.
---
---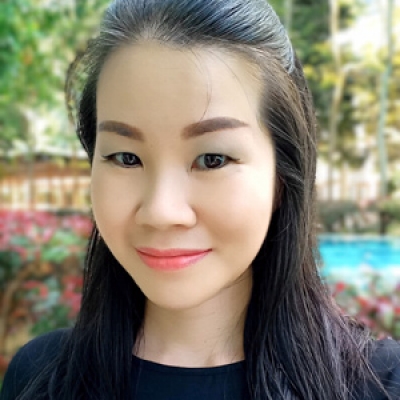 Linda Goh
Director of Public Relations and Communications
Block Ha My Dong B, Dien Duong Ward
Dien Ban Town, Quang Nam Province
Vietnam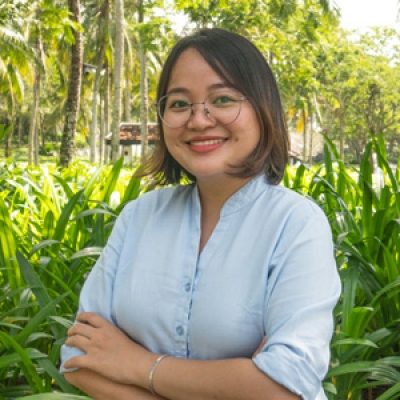 Quyen Pham
Public Relations and Communications Executive
Block Ha My Dong B, Dien Duong Ward
Dien Ban Town, Quang Nam Province
Vietnam
---
Four Seasons Resort The Nam Hai, Hoi An, Vietnam
PRESS KIT

Visit Four Seasons Resort The Nam Hai, Hoi An, Vietnam Website