Back
A Season of Magic at Four Seasons Hotel Hong Kong This Christmas
November 21, 2018,
This festive season, a larger-than-life confectionary bear named Charlie will reappear at the Lobby of Four Seasons Hotel Hong Kong. Springing out of a magic box, this festive gingerbread mascot rides a biplane under a galaxy of stars spreading holiday cheer. Next to this magnificent centrepiece is the Festive Desk - a Christmas gift shop and directory where all wishes are granted. Receptionists are on hand to assist guests with festive dinner options at the Hotel's restaurants, or to plan at home holiday celebrations with Chef Andrea Accordi's roast turkey and other take home holiday foods.
Guests will have plenty of reason to linger in the Lobby this year under the twinkling lights of the Christmas tree. Rich aromas will fill the air as shoppers order cups of ultra-decadent, made-to-order Valrhona hot chocolate while ticking off their shopping lists. In the days leading up to Christmas, kids of all ages will wonder at the feats of festive artists as they perform magic, juggle and even stilt walk, animating the spirit of the season.
When all festive events are sorted, the Spa at Four Seasons is the answer to any party prep with the new Golden Sparkle treatment, sure to bring out the festive glow.
Taking Home Parties to the Next Level
Four Seasons can make a magazine-perfect Christmas party come true. Chef Andrea Accordi's take-home roast turkey, is slow cooked at 69 degrees Celsius for 10 hours, increasing the heat during the last 15 minutes to yield moist meat with crispy, golden skin. To go with the turkey, Chef Accordi dips into his own heritage to whip up seasonal side dishes with an Italian twist. The chestnut stuffing is a stand out with a rich and aromatic mélange of caramelised chestnut, celeriac, rosemary and Italian sausages.
For beef lovers, the new lava stone charcoal grilled Australian tomahawk steak is a showstopper of a take-home dinner. The beef is grilled on the outside to a crusty perfection and then slow-cooked in the oven to retain the juices and tenderness of the meat.
The "Plateau of Antipasti" will complete any dinner spread. Chef Accordi curates the best Italian salami, prime cold cuts, artisan cheeses and pickled vegetables from farmers of Italy, Spain and France. This mouth-watering platter consists of seven meats and seven cheeses accompanied by homemade chestnuts, baguettes and focaccia.
Order via the Festive Desk at least 72 hours before the desired pick up day.
For enquiries, email the Festive Desk at shop.hkg@fourseasons.com or call 3196 8708.
The Gift Haven
The Festive Desk is at the ready to bring smiles to everyone on the list. Foodie friends will appreciate a wide range of homemade delights from mulled wine bags to Pastry Chef Ringo Chan's Polar Bear cake. For those who cherish a good night of sleep and luxurious morning in bed, linens and mattresses are available to bring the Four Seasons sleep experience home.
What cannot be missed is the perennial crowd pleaser – Four Seasons Hampers - a box of delights certain to bring joy to a special someone. The hampers come in three sizes:
Four Seasons Gourmet Hamper - HKD 2,940
Four Seasons Deluxe Hamper - HKD 3,990
Four Seasons Ultimate Hamper - HKD 13,988
The Ultimate Hamper contains 23 items ranging from homemade patisseries to the best hand picked gourmet items from Europe. The Four Seasons Bakery panettone, a homemade version of the Italian classic, is a true prize in any hamper. Produced in limited quantity, this dome-shaped holiday fruitcake originated in Milan in 1500s. It takes 28 hours for the pastry chefs to bake from scratch, using the Hotel's famous sourdough starter, candied orange, lemon and raisins, and only the best butter and eggs. When it comes out of the oven, the cake is hung upside down overnight, a crucial step ensuring the texture is rich, buttery and soft.
For enquiries, mail the Festive Desk at shop.hkg@fourseasons.com or call 3196 8708.
Radiate from Within
Whether looking to spoil a special someone or simply enjoying a little festive season self-care, the new Golden Sparkle package at the Spa is the ultimate spa indulgence. The two-hour experience begins with a 60-minute customised full body massage followed by a Rejuvenating Gold Mini Facial. The pampering continues in the Nail Bar where the sparkles turn bubbly with a glass of Champagne while prepping for those many holiday parties with an Expresso Manicure and Expresso Pedicure. Step out reinvigorated with a youthful sparkle and healthy, holiday glow.
Treatment price for Mondays to Thursdays are HKD 3,500, and the price for weekends and public holidays are HKD 3,800. All prices are subject to 10 percent service charge. For enquiries, email The Spa at spa.hkg@fourseasons.com or call 3196 8900.
---
--- Chu Wong
Director of Public Relations
8 Finance Street, Central
Hong Kong,
China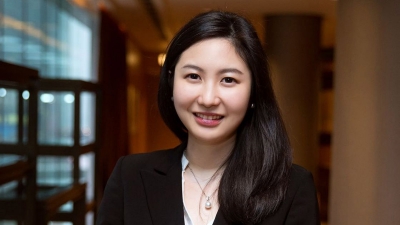 Priscilla Chan
Assistant Public Relations Director
8 Finance Street, Central,
Hong Kong,
China
---
Four Seasons Hotel Hong Kong
PRESS KIT

Visit Four Seasons Hotel Hong Kong Website