Back
Four Seasons Hotel Hong Kong Announces Exciting Enhancement Plans with a Spring 2021 Debut
September 14, 2020,
Four Seasons Hotel Hong Kong is embarking on a new era of luxury hospitality as it commences the transformation of its guest rooms and lobby in October 2020, and introduces two exciting new outlets next year.
From spring 2021, guests will be able to experience:
Redesigned guest rooms and suites
A transformed arrival experience at the lobby
A new cocktail bar
A new lobby café
The enhancement program will completely reimagine the guest rooms that are phased through 2021 for completion. The new design of the guest rooms will embody unique modernism inspired by Hong Kong with carefully crafted traditional detailing under the sophisticated direction of renowned Remedios Studio, whose impressive portfolio includes international hospitality, residential and corporate assignments. Guest rooms will be refined to provide a sense of tranquility and calmness while embracing high-end technology, offering the required haven from the hustle and bustle of the city.
The lobby, bar and lobby café are envisioned by AB Concept, who will create an arrival experience enhanced with warmth and liveliness with a curvature that complements the grand windows and enhances the fluidity of the area. A newly created, comfortable staged seating area is designed for guests to congregate and take in the lobby's vibrant energy.
The new neo-classical designed bar is poised to be a Hong Kong staple among spirit aficionados, breaking new ground with innovative programming, collaborations and cocktails inspired from exciting new sources and spirits. Lorenzo Antinori, Beverage Manager of Four Seasons Hotel Hong Kong and Beverage Ambassador of Four Seasons Asia Pacific, is set to challenge the status quo by introducing the future of drinking at Hong Kong's premier address. The venue will be located on the ground floor of Four Seasons Hotel Hong Kong, replacing the former Blue Bar.
Adjacent to the new bar is the new lobby café that is designed as a cosy nook centred around the grand spiral staircase, a casual meeting area that boasts a chic dining venue by day and an easy drinks destination by evening. The area incorporates a contemporary crystal screen that provides a sense of privacy while still being in the centre of the lobby.
"We are excited to soon unveil a new stay experience that will reinforce the Hotel's position since its debut in Hong Kong in 2005. We are creating a destination where guests can revel in the rich blend of cultures and tastes that Hong Kong represents, and further maintain our position as the mecca of fine dining with 8 Michelin stars under one roof, and the pulse of Hong Kong with a new bar and new café concept," says Bill Taylor, Regional Vice President and General Manager of Four Seasons Hotel Hong Kong.
Four Seasons Hotel Hong Kong remains open with operations as usual throughout the transformation period and welcomes guests to enjoy its accommodations, ballrooms and meeting spaces, Caprice, Caprice Bar, Lung King Keen, The Lounge, and Hotel facilities including two outdoor pools, the Spa and fitness centre.
---
--- Chu Wong
Director of Public Relations and Marketing Communications
8 Finance Street, Central
Hong Kong,
China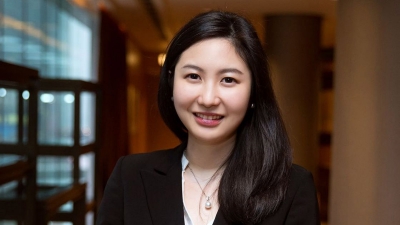 Priscilla Chan
Assistant Public Relations Director
8 Finance Street, Central,
Hong Kong,
China
---
Four Seasons Hotel Hong Kong
PRESS KIT

Visit Four Seasons Hotel Hong Kong Website