Back
Well Feeling 2.0: A Holistic Wellness Journey by Four Seasons Hotel Hong Kong
March 11, 2020,
Four Seasons Hotel Hong Kong launched its Well Feeling initiative in 2018 as an approach to the guest journey, offering wellness options that holistically integrate into all phases of a stay, helping guests to achieve better tasting and nutritious dining options, and physically stronger and mentally fit lifestyle. Well Feeling program encompasses Well Feeling Menus, Mindfulness, Masters of Wellness, and Well Feeling Meetings.
Four Seasons Hotel Hong Kong enhances its offerings in 2020 with Well Feeling 2.0, introducing new experiences starting with Vibrational Sound Therapy in March 2020, the first of several initiatives offered in the year.
The Spa Launches Vibrational Sound Therapy
For centuries, sound therapy has been used to help achieve a soothing effect on the mind and body. It assists with healing and provides a natural way of cleansing negative energy and emotions.
The Spa at Four Seasons Hong Kong incorporates time-honoured techniques and practices with the Vibrational Sound Therapy. Some of the key benefits of sound therapy include an increase in energy, creativity and motivation; removal of toxins; stimulation of circulation; overall stress and anxiety reduction; and deep relaxation.
Singing Bowls Sound Therapy - The unique experience helps guests to achieve a restorative, peaceful state through beautiful sounds and vibrations that come from Tibetan singing bowls. Vibrations from the therapist's techniques with the bowls restore the normal frequencies of our out-of-harmony parts of the body, mind and soul. It also alleviates stressful thoughts and transforms the inner energies.
Gong Sound Therapy - The meditative sound journey begins as guests lie down comfortably with their eyes closed while the therapist plays soothing sounds using gongs and various instruments known for their vibratory healing frequencies. Therapeutic sounds soothe the nervous system, slows down the heart, brain and respiratory rates to create a state of calm, peace and mental clarity. As the reverberations infiltrate one's outer consciousness and penetrate the core, find guests find themselves disconnecting and letting go in a deeply relaxed state, and drifting off to wherever the sound takes them.
The unique therapy sessions are offered as 30-minute treatments on private one-on-one sessions. To experience the hypnotic vibes of Singing Bowl or Gong Sound Therapy, reserve the treatment at +852 3196 8900 or email spa.hkg@fourseasons.com
Guests who experienced the complimentary trial from March 16 to 20, 23 and 24, 2020 can enjoy a special rate of HKD 600 per private session for a limited time only; price includes use of Spa facilities
Regular price at HKD 800 per private session; price is subject to 10 percent service charge
Advance reservation is required
New Well Feeling Dishes by Executive Chef Dirk Haltenhof
Executive Chef Dirk Haltenhof and team enhanced dining offerings in the Hotel with new Well Feeling dishes introduced at The Lounge. From pan-seared seabass with Provencale vegetables to sweet sour omni pork, hungry guests are spoiled for healthy choices in the menus.
Mindful Dining to Support Local Communities
With a new take on mindfulness, the Hotel dedicated the month of March 2020 to support Hands On Hong Kong in raising funds to help local communities. All proceeds from the sale of two signature dishes from three Michelin-starred restaurants Caprice and Lung King Heen go to support community needs in the recent global epidemic outbreak. The star dishes are Australian wagyu beef and gillardeau oyster with Kristal caviar by Chef Guillaume Galliot from Caprice; and crispy scallops with fresh pear, shrimp paste and Yunnan ham by Chef Chan Yan Tak from Lung King Heen.
About Well Feeling
There was a time in hotels where wellness was something found on a massage table or treadmill. Healthy eating was relegated to a few items on a menu with vague definitions of nutrition. The traveller of today, however, is well informed and open to new experiences, making more deliberate choices in search of a healthy, balanced life. Four Seasons Hotel Hong Kong recognises the unique needs of these guests and aims to provide them with tools and expertise to achieve total wellbeing. Using the Hotel's own in-house experts plus a team of outside craftsmen, guests can continue their journey of wellness, or get started or the first time.
Well Feeling Menus: Working with nutritionist and functional medicine specialist Miles Price of the Life Clinic in Hong Kong, chefs at Four Seasons Hotel Hong Kong are helping guests to go beyond granola and rethink their definition of healthy food. Guests can follow the green leaves on all restaurant menus to easily discover tasty new creations and old favourites, nutritionist approved. For guests who wish to go deeper, detailed information on key vitamins, minerals and phyto nutrients for each Well Feeling dish is also available. Well Feeling options can also be found in the Hotel's Michelin-starred Lung King Heen and Caprice.
Mindfulness: Guests can find peace of mind anytime with a variety of mindfulness practices. The Spa helps guests to meditate at their own pace using iPads loaded with meditation apps and noise cancelling headphones. For those who would like to extend their mindfulness practice to a community setting, full moon mediations have become a popular gathering for likeminded wellness seekers. Those who wish can tap into the creative side of mindfulness can with art therapy - adult colouring pages available to enjoy throughout the Spa or to take back to the room.
Masters of Wellness: Guests at all phases of their personal wellness journeys will have the opportunity to explore new frontiers of wellbeing with the Masters of Wellness series - a selection of visiting experts practicing a range of specialties from energy cleansing to sound therapy.
Fit Life: In addition to the world-class gym with panoramic Harbour views and two full-sized outdoor pools open year round, the Hotel helps guests to explore new fitness territories. For example, guests can explore the yin and yang balancing art of tai chi with Master Angela Wong.
Well Feeling Meetings: Introducing the Well Feeling Meeting Package where healthy food, mini guided group meditations with the Hotel's Spa experts, and even a stretching corner with the fitness staff, are all designed to spark productivity, tap into creativity energy, and leave colleagues feeling good all day long.
---
--- Chu Wong
Director of Public Relations
8 Finance Street, Central
Hong Kong,
China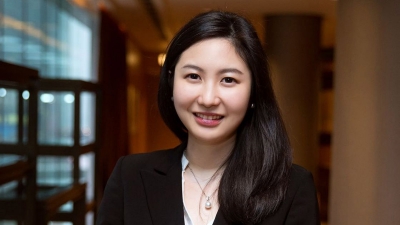 Priscilla Chan
Assistant Public Relations Director
8 Finance Street, Central,
Hong Kong,
China
---
Four Seasons Hotel Hong Kong
PRESS KIT

Visit Four Seasons Hotel Hong Kong Website