Back
Four Seasons Hotel Hong Kong Completes First Phase of Hotel Transformation, Revealing a New Arrival Experience and Reimagined Guest Rooms and Suites
May 6, 2021,
Four Seasons Hotel Hong Kong announces the completion of the first phase of its exciting transformation, with a set of completely redesigned guest rooms and suites now ready to welcome guests. The announcement heralds a new era of luxury hospitality for the Hotel, which is undergoing a complete enhancement of 399 guest rooms and suites, the lobby area, as well as the introduction of a highly anticipated bar ARGO, and lobby café Gallery to follow in June 2021, joining the Hotel's acclaimed Michelin-starred dining collection.
The redesign of each guest room embodies a sense of unique modernism and tradition, reflective of Hong Kong as a city, whose interwoven cultures and tastes have been layered through time by its history and inhabitants. Guided by design principles connecting the old with the new and under the sophisticated direction of acclaimed design firm Remedios Studio, modern furnishings are crafted with classic detailing, resulting in a harmonious blend of contemporary elegance.
Featuring traditional Chinese landscape paintings and patterns inspired by Chinese artists, the spacious guest rooms are a complete reimagination of their previous incarnation, offering an urban oasis amid the bustling city below, with a sense of calm and tranquillity embedded in the design foundations. Traditional details are offset by the latest technology, such as state-of-the-art lighting controls, all of which underline the Hotel's vision to celebrate timeless heritage, while defining the future of bespoke experiences.
While the new guest rooms and suites infuse Chinese architectural elements that capture the rich culture and heritage of Hong Kong. With modern furnishings and technology, the design of the rooms is also reflective of the evolving desire for a space that captures the comfort of home, ensuring that every need of the modern guest is catered to. As such, details such as étagères in the living room and a versatile work-dining table are incorporated to enhance the experience.
"With our redesigned rooms and suites that offer guests serenity in the midst of a lively metropolis that is Hong Kong, we are creating a space where culture and heritage blend seamlessly with the latest technology and modern furnishings," says Bill Taylor, Regional Vice President and General Manager of Four Seasons Hotel Hong Kong. "We are excited to welcome guests to experience this reimagined concept for themselves, as we continue to foster a journey of inspiration and self-enrichment for our global clientele."
"As a multi-disciplinary firm that believes wholeheartedly in the principles of holistic design, it was a privilege to be offered the opportunity to bring this project to fruition," says Peter Remedios, Chief Designer and Managing Director of Remedios Studio. "Hong Kong is a truly mesmerising city and our goal is to capture the essence of this captivating place in our redesign of this timeless Hotel. In doing so we combined the deeply rooted heritage and richly diverse culture of the city with the modern comforts and latest technology of contemporary hospitality."
Enhancing the transformation, the Hotel's holistic wellness programs help guests achieve a balanced and present state of mind. The Sleep Well program features a selection of services and amenities from the in-house certified team of wellness practitioners at the Spa at Four Seasons Hotel Hong Kong, designed to help every guest achieve quality rest and the deepest of sleep, essential factors to everyday wellness.
Underlining its position as a global dining and imbibing mecca within the city, Four Seasons Hotel Hong Kong will be introducing an innovative new bar ARGO, and a lobby café Gallery into its collection of Michelin-starred dining destinations in June 2021. A vessel for innovation, the neo-classically designed ARGO is poised to be a Hong Kong staple among spirit aficionados, breaking new ground with pioneering programming, collaborations and cocktails inspired from exciting new sources and spirits. Gallery meanwhile is a cosy nook with a casual meeting area that boasts a chic dining venue by day and an easy drinks destination by evening. Designed by AB Concept, the new restaurant and bar are key additions to the lobby transformation that provide guests with a new arrival experience.
"We have a long-standing relationship with Four Seasons that spans a decade of work, and being Hong Kong-based, we drew an emotional connection to this project in particular. This project has been a real honour for us, being able to add our design stamp to such a remarkable property in our home city," says Ed Ng, Co-Founder of AB Concept.
Reservations for the new guest rooms and suites at Four Seasons Hotel Hong Kong are now open and available to book online.
---
--- Mandy Li
Assistant Director of Marketing Communications
8 Finance Street, Central
Hong Kong,
China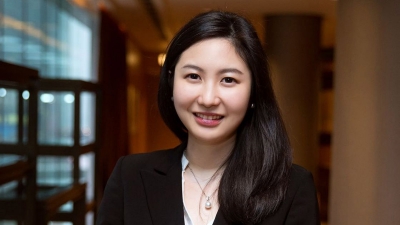 Priscilla Chan
Assistant Public Relations Director
8 Finance Street, Central,
Hong Kong,
China
---
Four Seasons Hotel Hong Kong
PRESS KIT

Visit Four Seasons Hotel Hong Kong Website