Back
ARGO at Four Seasons Hotel Hong Kong Celebrates a Remarkable Debut on World's 50 Best Bars 2022 List Ranking #28
October 4, 2022,
Hot on the heels of its impressive debut on Asia's 50 Best Bar 2022 list ranking #3 in April 2022, today ARGO celebrates another remarkable achievement as the award-winning bar at Four Seasons Hotel Hong Kong achieves a rank of #28 in the World's 50 Best Bars 2022 list. The results were announced in an awards ceremony that took place in Barcelona, ​​Spain on October 4, 2022.
"We are extremely honoured to be a part of the World's 50 Best Bars list alongside many great bars and friends. It's a testament to the team's hard work and commitment to pursuing excellence in providing the best bar experience, despite the two very tough years. We don't take this recognition for granted, and we aim to keep pushing the ARGO experience forward," says Lorenzo Antinori, Beverage Manager at Four Seasons Hotel Hong Kong and Beverage Ambassador at Four Seasons Hotels and Resorts, Asia Pacific, sharing his excitement and expressing pride in his team.
Launched in July 2021, ARGO is the latest addition to the food and beverage offering at Four Seasons Hotel Hong Kong, which also includes seven Michelin stars across four Forbes Five-Star restaurants.
Inspired by the Greek myth of Jason and the Argonauts and their journey of discovery and exploration, ARGO is a celebration of innovation in the world of fine drinking. Every cocktail has a story, with the bar's own Field Guide to the World's Most Innovative Spirits offering a treasure trove of history, provenance, and production methods. Ingredients are carefully sourced, and a rotating "Canvas" menu features seasonal creations and collaborations led by celebrated mixologist Lorenzo Antinori.
On this same occasion, BKK Social Club at Four Seasons Hotel Bangkok at Chao Phraya River also debuted on the World's 50 Best Bars list with a ranking of #14. Led by Beverage Manager Philip Bischoff, the space and the cocktail menu at BKK Social Club are inspired by the style of the golden age of Argentina, with an eclectic cocktail list that brings guests on a journey of the people, places and parties during the yesteryear of Buenos Aires.
With ARGO and BKK Social Club on the list, there are two bars across Four Seasons portfolio that have earned placement among the finest drinking establishments in the world as ranked by World's Best Bars Academy.
ARGO Introduces a New Menu
With the new achievement, ARGO is set to look into the future and is ready to bring its guests new experiences.
"We have been working on several projects and cannot wait to share them with our guests," says Lorenzo Antinori. "The program for the coming year will all be about Hong Kong: its heritage, its terroir, and the amazing people who contribute and make our home so special. The idea will be reflected in our new menu, and it will be so much more than just new cocktails."
The new menu at ARGO will launch in fall 2022. More details will be revealed soon.
About World's 50 Best Bars
First published in 2009, The World's 50 Best Bars is an annual list that celebrates the best of the international drinks industry. Voted on by an esteemed Academy of more than 650 anonymous drinks aficionados spread across the globe, the 2022 ranking draws from the knowledge and experiences of the widest pool of experts ever. The gender-balanced panel voted confidentially with voting requirements adjusted to take into account varying travel restrictions over the past 18 months. The World's 50 Best Bars 2022 list was revealed in an awards ceremony that took place in Barcelona, Spain on October 4, 2022.
---
---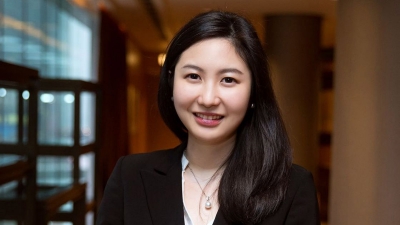 Priscilla Chan
Director of Public Relations and Marketing Communications
8 Finance Street, Central,
Hong Kong,
China
---
Four Seasons Hotel Hong Kong
PRESS KIT

Visit Four Seasons Hotel Hong Kong Website